By Kellie Speed Jan. 16th, 2012
On Sunday, January 29, CityFeast will descend upon Boston's North End! For the seventh year in a row, the annual event, which is hosted by five of the most exclusive restaurants in the North End (Antico Forno, Terramia, Lucca, Taranta and Tresca), will feature a five-course dinner with wine pairings at your choice restaurant beginning at 6 p.m.

CityFeast co-hosts include Carla Gomes, Antico Forno and Terramia; Paul Trojano, Caffe Graffiti; Matt and Sean Williams, Lucca; Jose Duarte, Taranta and Ray Bourque and Harvey Wilk, Tresca. Proceeds from CityFeast's evening will benefit Joslin Diabetes Center's High Hopes Fund, which provides support for research, clinical care and education for diabetics and their families.

Gomes began this event to show her dedication and appreciation to Joslin after her son David was diagnosed with Type 1 diabetes on his first birthday. Since then, David has received care at Joslin for more than 18 years.

Tickets are $150 each; of which $100 is tax deductible. Reservations are limited and available on a first come first served basis. (Insider Tip: Don't miss the raffle for a brand new black Vespa donated by Gomes). For more information on CityFeast or to purchase tickets, visit Events.Joslin.org/CityFeast.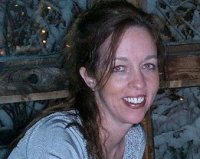 Kellie K. Speed
Kellie Speed is a freelance writer with more than 20 years' experience writing for a variety of publications, including US Veterans magazine, DiverseAbility and BestReviews. She also contributed to Moon Metro's Boston guidebook published by Avalon Travel Publishing and can be reached at kkspeed@aol.com ...(Read More)