By Kellie Speed May. 9th, 2012
Portland, Maine is well known for its conglomeration of talented artists, who flock to the quaint area for its tight-knit community, funky shops and fantastic restaurants. What you might not expect to find here though is a chef who seems to turn out dishes that are almost too beautiful to eat. That's exactly what you will find at David's Restaurant in Portland's Arts District located less than a two hour drive from Boston.


Arrive early to score a window table seat where you will have one of the best views in the restaurant of bustling passersby, thirsty shoppers entering the bar area to the right or catch a glimpse of the busy chefs, including chef/owner David Turin, preparing expert dishes from the open kitchen at the rear.
We started off with a sampling of Blue Point oysters on the half shell. The enormous bivalves were served on a huge platter of ice with a slice of fresh lemon and a side of spicy cocktail sauce for that extra kick we love. The dinner menu here will take you on a time travel all over the world with its Asian, Italian and Caribbean influences. For the more adventurous, keep an eye out for the tasting menu of worldly flavors expertly paired up with wines up from all over the world for a dining experience like no other.
We had an appetizer of Pacific Rim tuna tartar Napoleon, a deliciously fresh sampling of yellow fin tuna with truffled pommes goufrette, scallions, capers, coconut, truffle oil and just the right amount of chili to give it a little kick. The tuna was perfectly paired up with a glass of Osakaya Chobei sake from Japan.
Next up was the peppery arugula and blue cheese salad, which we quickly devoured. This seasonal salad was filled with spiced pecans, shaved red onion and topped with black current vinaigrette. Moving right along, we then sampled the mushroom dusted haddock served with a flavorful ragout of mushroom, leek, tomato, wine and clam broth with rich mushroom risotto and braised spinach.
We loved the ginger and scallion crusted salmon, a tantalizing combination of flavors from the fiery wasabi mashed potatoes, crisp sesame snow peas and fresh asparagus topped with a slightly sweet balsamic glaze. This dish was paired up with a glass of Vinho Verde from Portugal. wThe next dish was one of our favorites — crispy skinned duck breast with garlic, ginger, soy and sesame spinach atop a nice bed of mushroom risotto accompanied by a glass of "GV" Pfalffl "Austrian Pepper" wine from Austria.
Our final dish was the peppered filet mignon cooked to a medium rare perfection and topped with savory blue cheese butter and a side of flavor filled roasted garlic mashed potatoes. Add a glass of Malbec, Enamore, Renaces, Mendoza and you have the most perfectly paired dish.
For dessert, my husband and I shared the amaretto chocolate torte with salt caramel cashews and warm amaretto sabayon as well as the berry and apple crisp with pecan granola topping, lemon zest and a side of creamy vanilla ice cream. This just might be the best find in Portland. David's Restaurant is located at 22 Monument Square in Portland, Maine. For more information, call (207) 773-4340 or visit
DavidsRestaurant.com
.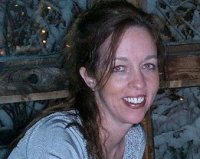 Kellie K. Speed
Kellie Speed is a freelance writer with more than 20 years' experience writing for a variety of publications, including US Veterans magazine, DiverseAbility and BestReviews. She also contributed to Moon Metro's Boston guidebook published by Avalon Travel Publishing and can be reached at kkspeed@aol.com ...(Read More)