Sara Cardoza View Profile

City Guide Editor | JustLuxe
Top Chefs Pair With Le Cirque to Refine Cruise Ship Dining
May. 14th, 2012 | Comments 0 | Make a Comment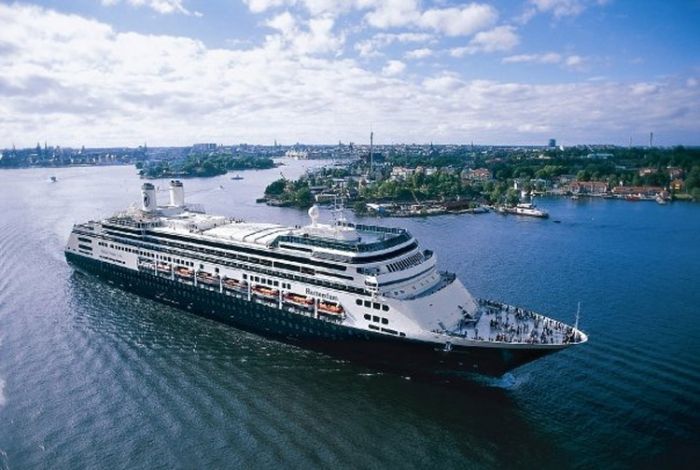 Photo Courtesy of Holland Cruise Line
Cruise lines have long been celebrated for their all-encompassing entertainment opportunities. However, it is not only the luxury travel packages they offer, the exotic destinations they reach, or the stately suites and glamorous on-board shows that make for a well-rounded adventure. A large part of the pleasure taken from a cruise, or any vacation for that matter, is the culinary experience.

Now more than ever, health consciousness is driving the food industry to provide wholesome, quality foods and cruises are no exception to the rule. Cruise lines such as Seabourn and Silversea are improving their culinary programs by offering cooking demonstrations and unique experiences that sometimes take guests off the ship entirely. The Holland America Line has taken a step outside of the box and recently introduced an extensive vegetarian menu with over fifty no-meat dishes.

However, Holland America Line's Master Chef, hasn't simply stopped at health. Over the past ten years, cruise lines have received criticism that formal, sit down dinners complete with assigned seating and limited menus had created an onboard trend of culinary stuffiness. Chef Sodamin teamed up with Executive Chef Craig Hopson from New York's Le Cirque to infuse more than flavor into the Holland America Line dining experience. With the help of Chef Hopson, Holland America and Chef Sodamin are bringing "An Evening at Le Cirque" to 15 of the fleet's Pinnacle Grills, celebrating the influence of one of New York's best restaurants.

Both Sodamin and the cruise line hope to recreate the vibrancy of Le Cirque within this new culinary endeavor. During every voyage the Pinnacle Grill will become a floating version of the New York luxury restaurant, with décor, wine offerings, and menu (including signature dishes such as Lobster Salad Le Cirque and Cote de Boeuf) to match the restaurant's flamboyant style. Executive Vice President of Marketing, Richard D. Meadows said, "Le Cirque epitomizes the best of the best, further expanding our culinary program with innovative partnerships and world-renowned names. To be able to extend one of the most exceptional dining experiences in the world to our guests is another exclusive element that we're excited to be able to offer, and even the most discerning foodie will be impressed."

In addition to the partnership with Le Cirque, Holland America is also responsible for the Culinary Council. Made from a group of top chefs in America, including Chef Rudi Sodamin, Jonnie Boer, David Burke, Marcus Samuelsson, Jacques Torres, and Charlie Trotter, the coalition ensures only the best quality among shipboard culinary programs. While supporting Holland America's dining experience, it also aids in the Culinary Arts Center Program. The program is led by Food and Wine Magazine and helps to combine both the creation and consumption aspects of dining onboard the Holland American ships. Guests will learn how to prepare gourmet dishes with the help of Master Chefs while sampling fine wines.

To learn more about The Holland America Line's new culinary initiatives visit HollandAmerica.com.
You might like :
Luxury Cruises
Featured Luxury Hotels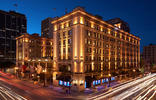 San Diego, United States
THE US GRANT, A Luxury Collection Hotel
A San Diego icon since 1910, THE US GRANT, a Luxury Collection Hotel provides...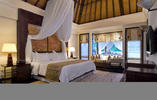 Bali, Indonesia
The Laguna, a Luxury Collection Resort and Spa
Nestled on Bali's finest white sand beach overlooking the majestic Indian Ocean...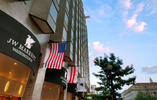 Washington, United States
JW Marriott Washington, DC
The JW Marriott Washington, DC is a luxury downtown Washington, DC hotel...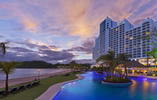 Panama City, Panama
The Westin Playa Bonita Panama
Discover complete rejuvenation at the natural refuge, where a serene beach...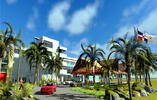 Punta Cana, Dominican Republic
The Westin Puntacana Resort & Club
Boasting three miles of white-sand beaches along the turquoise Caribbean Sea,...

Madrid, Spain
The Westin Palace Madrid
Commissioned by King Alfonso XIII in 1912, the newly restored Westin Palace...