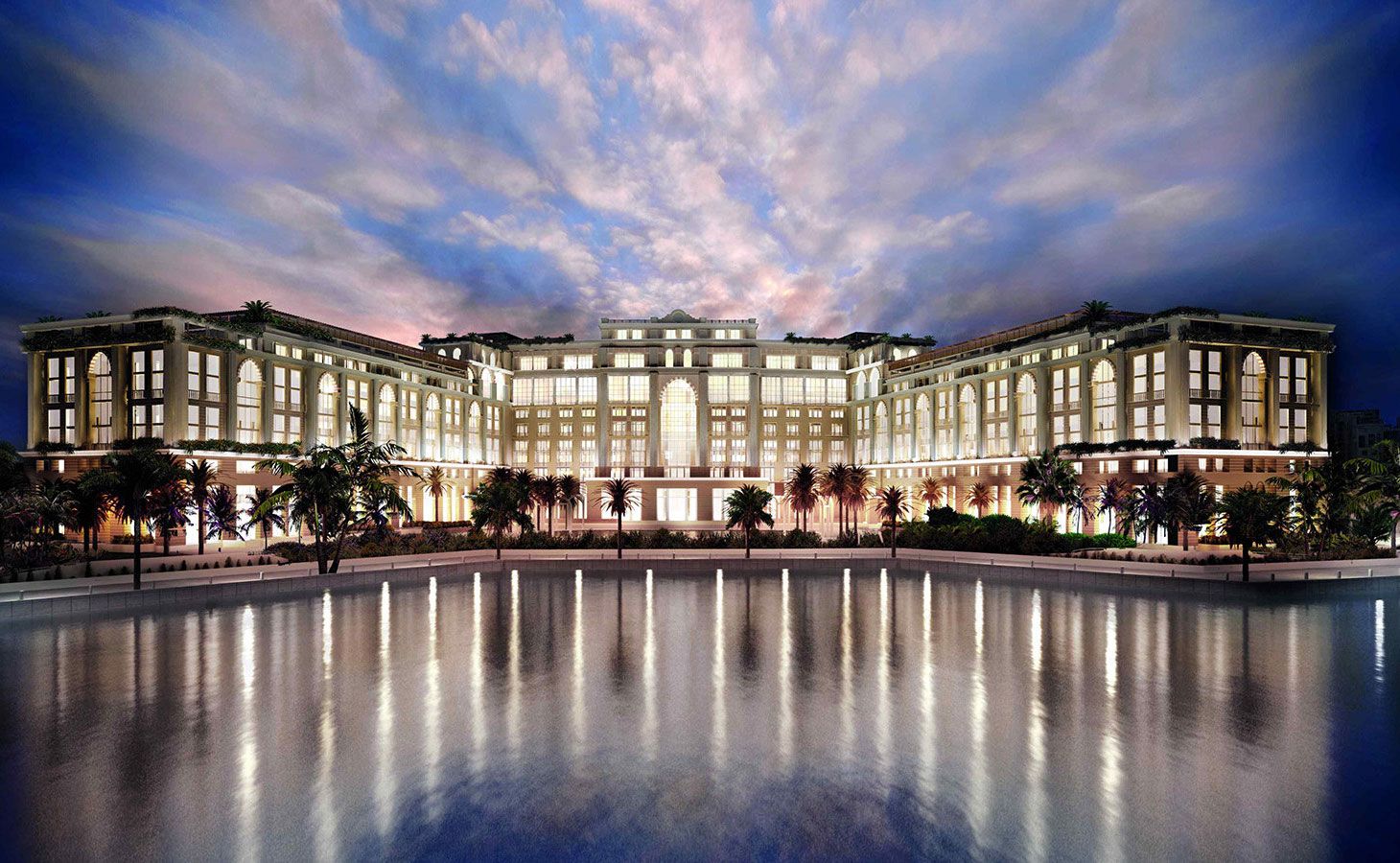 Photos Credit: Palazzo Versace Dubai
If you're a hotelier wanting to make a bold statement, you open a property in Dubai. The United Arab Emirates destination is just the place to plant your roots when your audience is the one percent. Especially because everything there is bigger, better and more luxurious—a veritable playground for the rich and famous.
Planned for a March 2016 opening, Palazzo Versace will debut its glittering self along the banks of Dubai Creek within the Dubai Culture Village project. Heinrich Morio was named General Manager of the new property, after formerly holding the same title at Burj Al Arab.
This is the second project from the fashion brand, the first opened in Australia. The hotel will include 215 suites plus two Versace-branded residential buildings made up of 544 luxury condos. On the residential side, most of the apartments have already been sold.
Using the exclusive Versace Home Collection, public spaces and guestrooms will be decorated in salmon, turquoise and blue color palettes. Accommodations will feature stone mosaic tiling in the bathrooms, living areas and kitchens. There will also be a signature restaurant, grand ballroom, spa and a marina.
We'll keep you updated on future announcements, but from the pictures alone, this is going to be one super luxurious establishment.