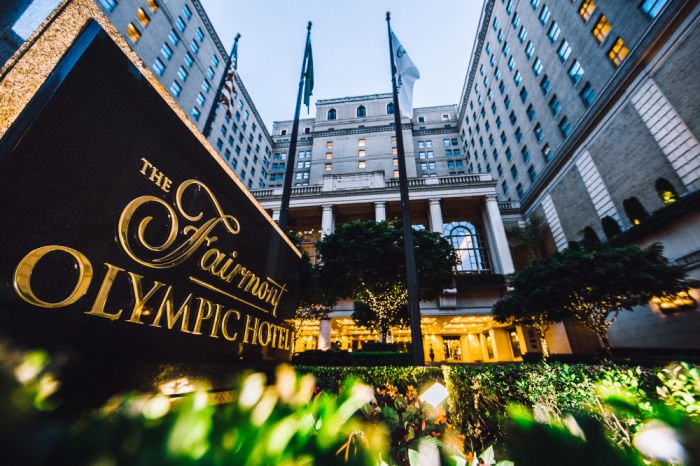 (credit: Fairmont Olympic)
Opened in 1924, Fairmont Olympic Hotel continues to define the level of luxury accommodations in Seattle. Starting from its humble beginnings raising $2.7 million from $100 bonds formed by 400 prominent citizens known as the Community Hotel Corporation, a stay with bath would have cost about $3.50/night in 1924.
Staying true to being tied to the surrounding community, in the summer of 1924 The Seattle Times held a contest with a $50 prize to whoever submitted the best name for the hotel. With 3,906 entries submitted to the board of the Community Hotel Corporation, they settled on The Olympic, for which 11 entries had been submitted and the first submitted won the prize. Since then The Olympic was placed on the National Register of Historic Places in 1979 and underwent two renovations, one in 1980 and one in 2016 each retaining the elegant charm of its Italian renaissance architectural design.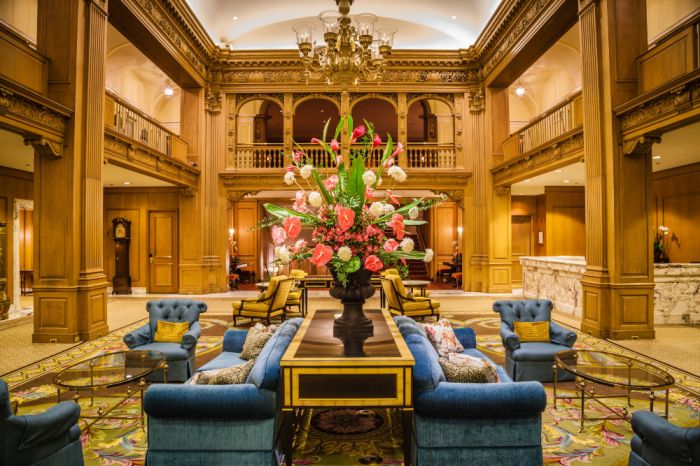 (credit: Fairmont Olympic)
The full restoration in the mid-1980s brought the current guest room count to 450 rooms – the original hotel opened with 756 guest rooms – with nearly half of the rooms as suites. Following a six-month renovation in 2016, new features included refreshing to all guest rooms and corridors with mid-century modern décor and contemporary artwork showcasing the Pacific Northwest.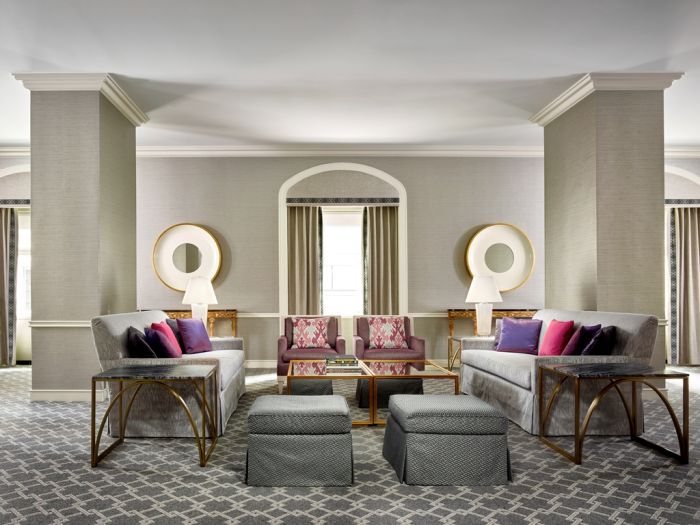 (credit: Fairmont Olympic)
Encompassing their 450 hotel rooms, which all feature lavish bedding, spacious bathrooms with marble vanities and more luxurious amenities, the hotel offers two Presidential suites available with multiple bedrooms and dining areas. The Olympic and Cascade suites both offer a one-bedroom king size bed along with a spacious parlor with unique touches such as a decorative fireplace, large picture windows, grand pianos and a beautiful dining area that can seat up to 12 guests.
(credit: Fairmont Olympic)
Offering dining that showcases local seafood paired with classic preparations, craft cocktails and live music, the hotel boasts an array of dining options that appeal to every mood and aesthetic. Starting with the 4thAve Espresso Bar, located in the lower lobby, start your morning with homemade sweet and savory bites and delights with a cup of coffee. For a relaxing break during a busy stay in Seattle, the Terrace Lounge allows guests to sink into plush chairs and unwind with local Washington wine and delicious bites. Every Thursday, Friday and Saturday from 6-10pm, try one of their classic cocktails and listen to a selection of jazz, acoustic and soul artists.
As one of Seattle's oldest and most pre-eminent oyster bars, Shuckers Oyster Bar offers a daily menu featuring a selection of fresh fish and seafood. Sit under the unique tin ceiling and beautifully carved oak paneling to see what chef Andrew Whiteside is preparing. In one of Seattle's premier dining rooms, The Georgian features contemporary Pacific Northwest cuisine and is open for breakfast, lunch and Afternoon Tea (in fact they are the Seattle dining option offering traditional afternoon tea service from 12-230pm). With 31 ft high soaring ceilings and two large crystal chandeliers overhead, guests can enjoy a refined meal that is paired with fresh and seasonal local ingredients.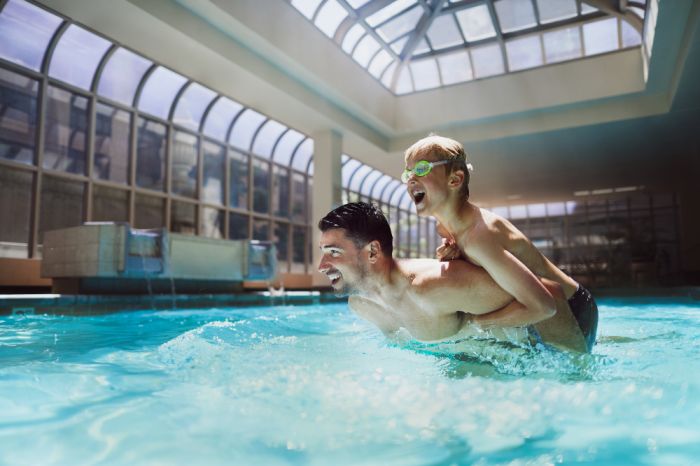 (credit: Fairmont Olympic)
Located on the second floor of the hotel, The Health Club includes state-of-the-art Kinesis Technogym weight equipment along with separate men's and women's locker rooms with showers and sauna. The 10,800-SF facility also includes a 42-foot indoor swimming pool and large indoor whirlpool which is situated directly adjacent to the workout equipment under a glass-enclosed canopy atrium. In addition, the hotel is home to the Penelope & The Beauty Bar, one of Seattle's premier day spa and wellness centers offering a full range of beauty enhancing treatments.