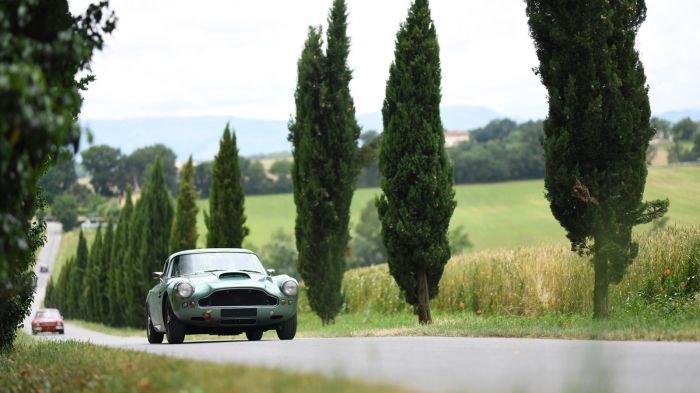 (credit: Four Seasons Hotels and Resorts)
From September 24 – 30th, Beyond by Four Seasons is giving exclusive access to a week-long driving experience through the Italian countryside in a Lamborghini, Ferrari or other car of choice. The brand new Four Seasons offering, Beyond by Four Seasons, An Exclusive Driving Journey Through Tuscany, costs upwards of $50K and is the first iteration of Beyond by Four Seasons experiences pairing luxury travel experiences with exotic and vintage cars.
The customized week-long itinerary is designed to showcase the best of the Italian countryside, all with Four Seasons Hotel Firenze as a home base. In collaboration with Canossa Events, as well as the city of Florence, travelers will be given insider access to Tuscany's celebrated sites in their vintage classic or luxury sportscar. Guests are assisted with choosing a suitable car from an extensive fleet of classic and sports cars, ranging from the iconic Alfa Romeo Osso di Seppia 1969 through to the modern, high-performing Ferrari 488 Spider and the powerful Ferrari SF90. All rentals are sourced based on guest preference and can be confirmed only at the time of booking, based on availability.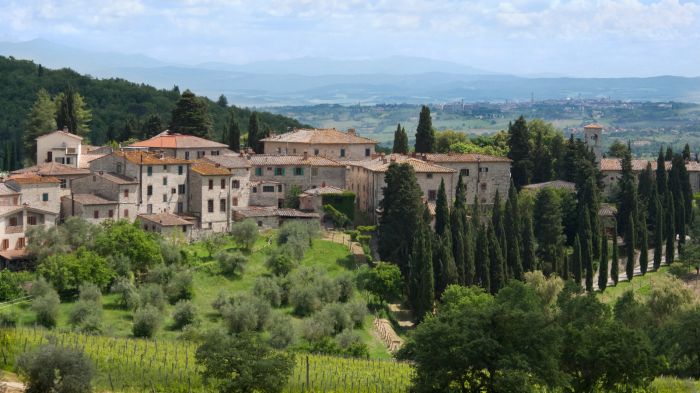 (credit: Four Seasons Hotels and Resorts)
From daily activities to the exclusively curated drives and local recommendations, each step is thoughtfully curated and presents a marvelous guest experience. 'We came together with Canossa Events to create something truly spectacular for our guests – an ultra-luxury drive adventure where the journey is to be enjoyed just as much as the destination," said Christian Clerc, President – Hotels and Resorts. "Against the backdrop of the Tuscan countryside, punctuated by the region's best wine and culinary offerings, and delivered by our talented and caring craftspeople, Beyond by Four Seasons sets a new standard for luxury road travel.'
The itinerary for the inaugural Tuscan driving journey will include, but not limited to, the below:
- Start with an al fresco welcome dinner in the Faggio Garden at Four Seasons Hotel Firenze
- Private tour and wine tasting exploring the vineyards of Chiantishire at the historic Antinori Cellars
- Scenic drives through the colorful landscapes of Siena
- Journeys through idyllic seaside towns and the famous green cypresses of Bolgheri to the famed vineyards of Ornellaia
- Lunch under the storied arcades of the Montalcino City Hall
- A memorable Florentine dining experience as well as an
- An unforgettable evening at the Opera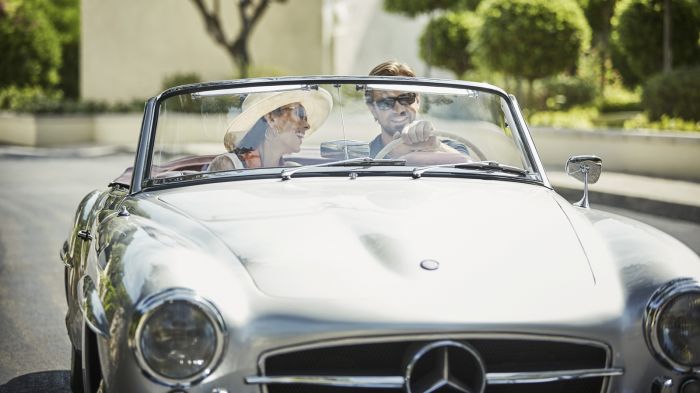 (credit: Four Seasons Hotels and Resorts)
'Partnering with Four Seasons, we have designed an incredibly unique offering, allowing guests to enjoy every special moment spent on the road and inspiring them to immerse themselves in the splendors of all that Tuscany can offer," said Luigi Orlandini, Chairman and CEO, Canossa Events. Dario Nardella, the mayor of Florence went on to comment that the "unique collaboration gives travelers a rare view of the region's must-see sites, hidden routes, and best-kept secrets…[and] shine a spotlight on our beautiful capital city and the scenic roads of Tuscany."
As space is limited, travelers interested in finding out more about Beyond by Four Seasons, An Exclusive Driving Journey Through Tuscany are invited to click here for additional booking details or email beyond@fourseasons.com. Reservations can also be made by phone at +39 0522 421096 (Italy) or +1 831 521 5190 (U.S.).