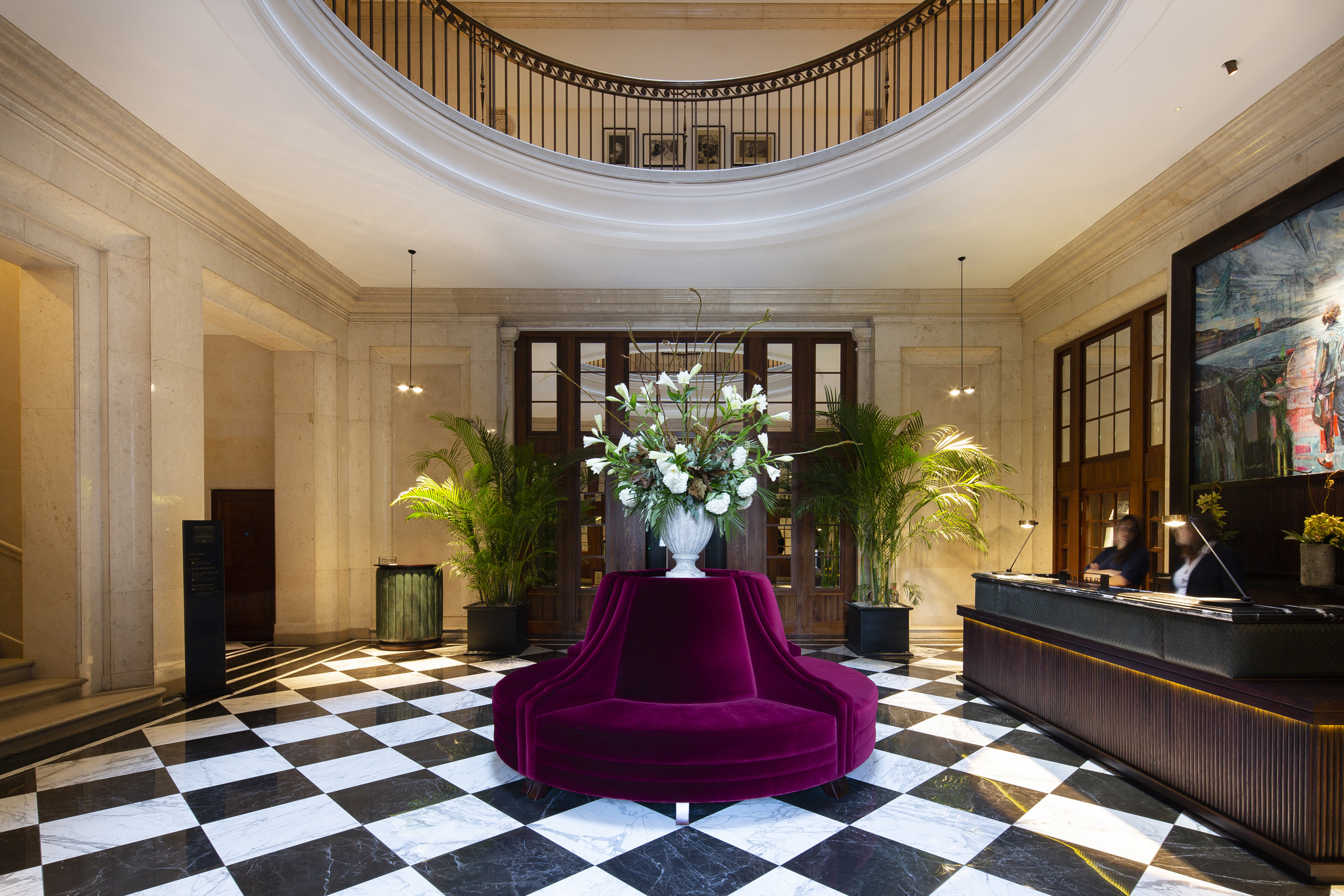 Edinburgh Grand
This apartment hotel in an historic bank on St. Andrew's Square is a perfect base for exploring Edinburgh, Scotland.
The building in which the Cheval Edinburgh Grand Hotel is located was originally a hotel in the early 1800's but was purchased by the National Bank of Scotland in 1825. It remained a bank through the better part of the next two centuries, with stunning art deco flourishes added through the years, such as wood paneling made of imported Mexican pine and Honduran mahogany.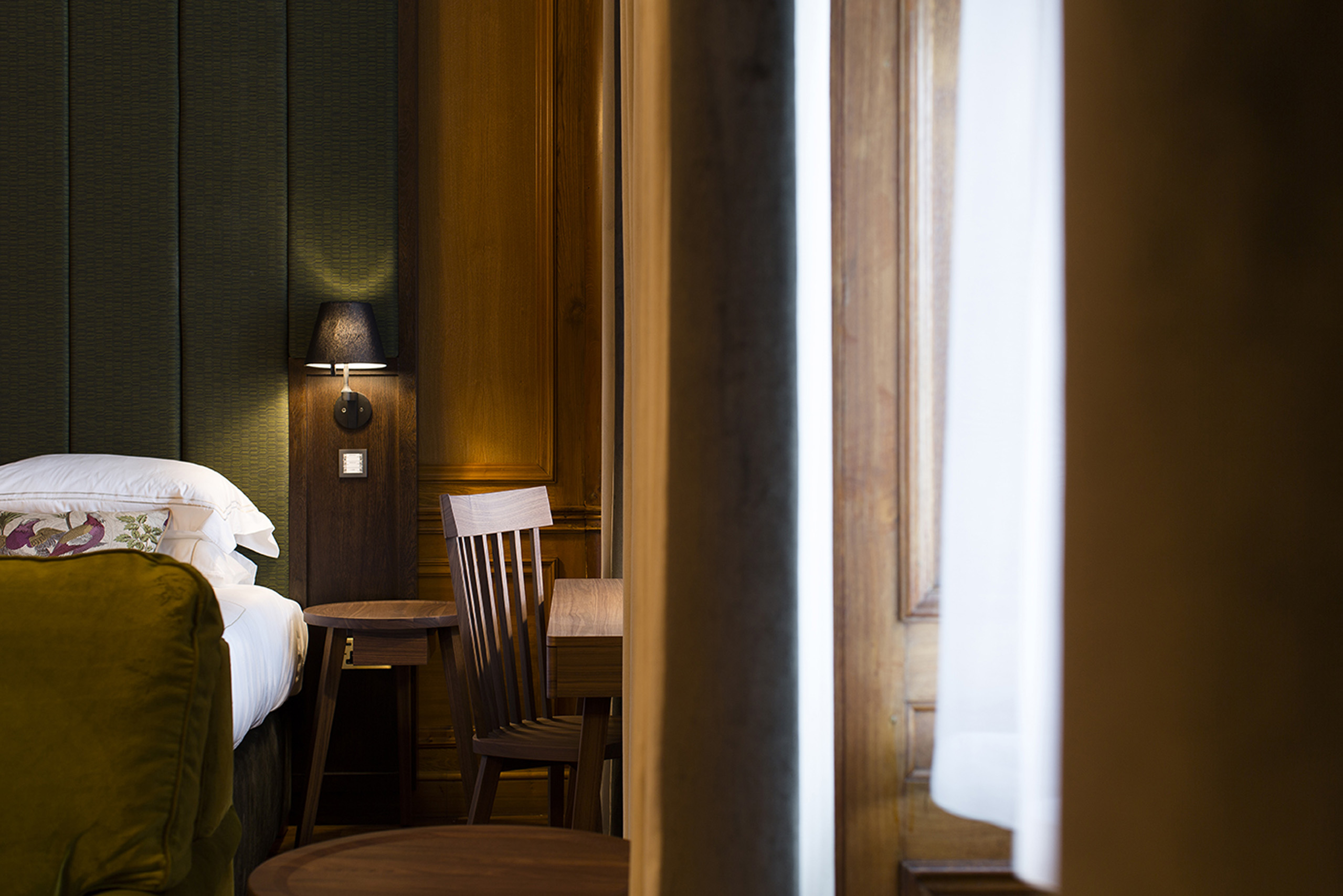 Edinburgh Grand
After nearly two centuries as a bank, it re-opened as a hotel in 2018, and in 2020 it became part of the Cheval Collection of luxury apartments in London and Edinburgh. All the architectural charm of The Royal Bank of Scotland was retained and then embellished further: the wood paneling throughout the hotel is stunning, and the central hall open from top floor to bottom is like something out of an M.C. Escher illustration.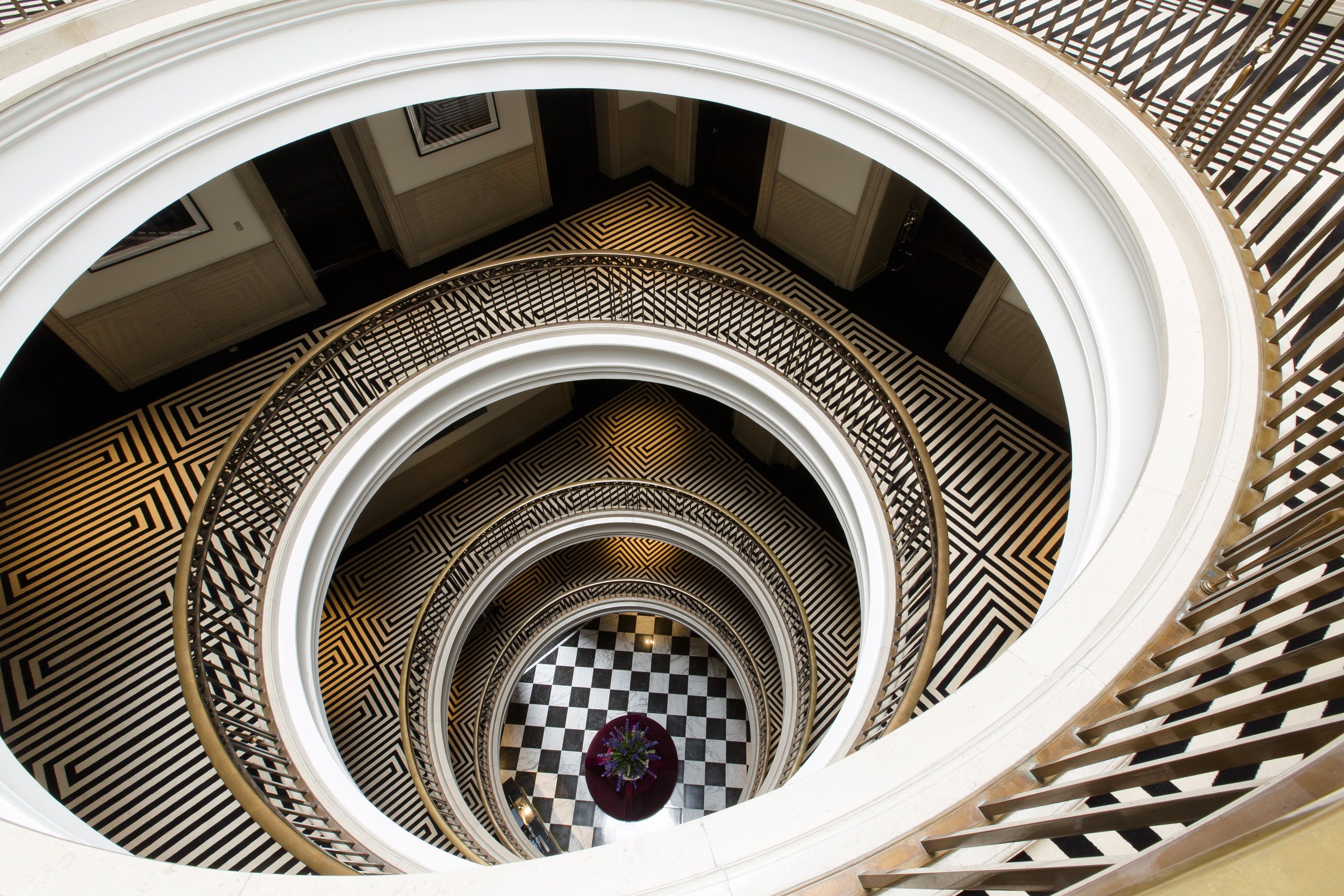 Edinburgh Grand
Combining a full-service luxury hotel with the amenities of a self-catering apartment is the best of both worlds. My wife and I stayed here on our first night of a weeklong Scotland adventure, and the ability to de-camp in an apartment was delightful after the long flight. For a bottle of wine or whisky for the room, just go a few doors down to the Harvey Nichols department store.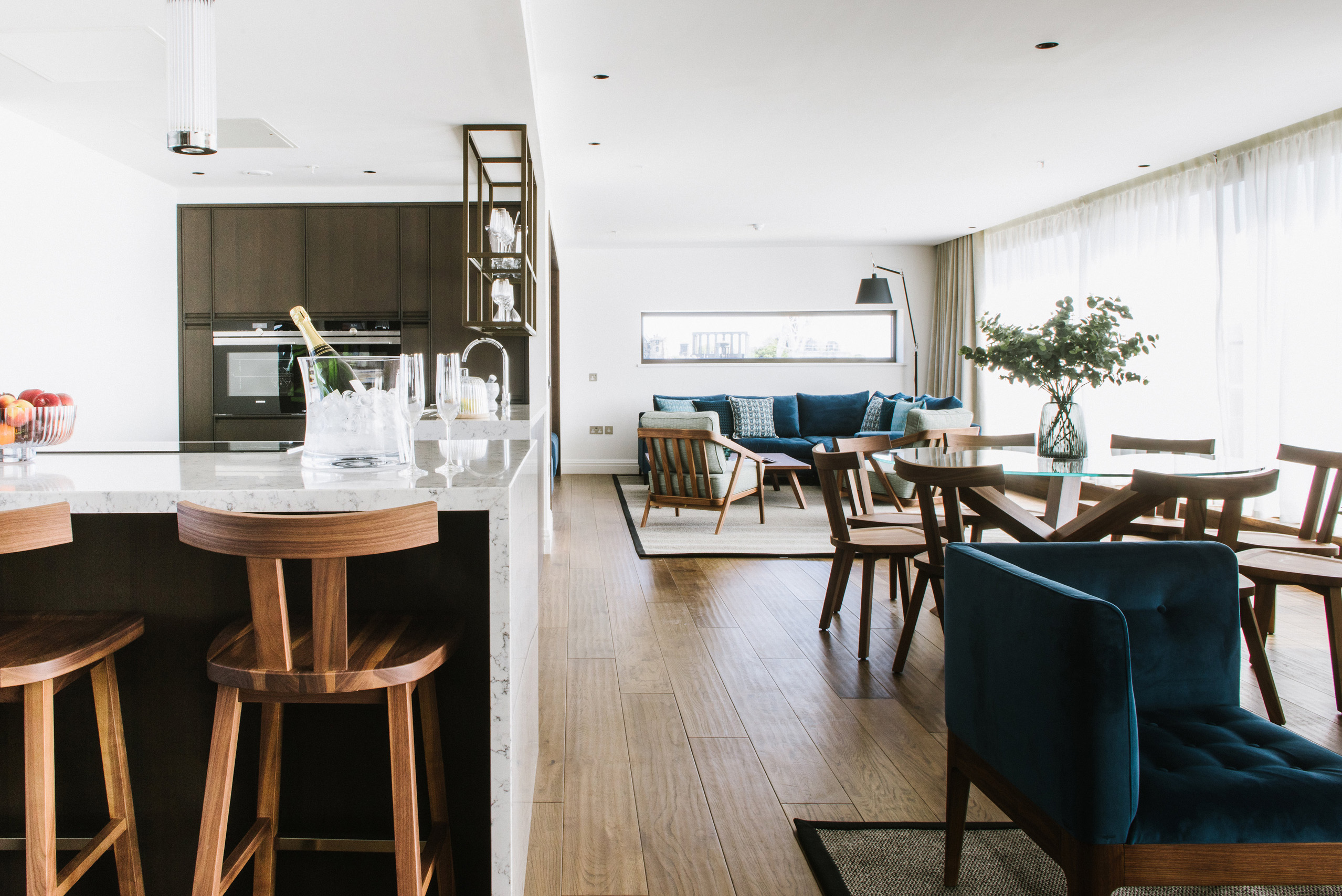 Edinburgh Grand
The breakfast at the upstairs Register Club was one of the best we had in our entire Scottish adventure, with views overlooking St. Andrew's Square. (The upstairs restroom has one of the best bathroom views I've ever seen.) There's also an afternoon tea service, an all-day menu, and an artful cocktail program––with menu items like seaweed-infused vodka and coriander-infused rum cocktails.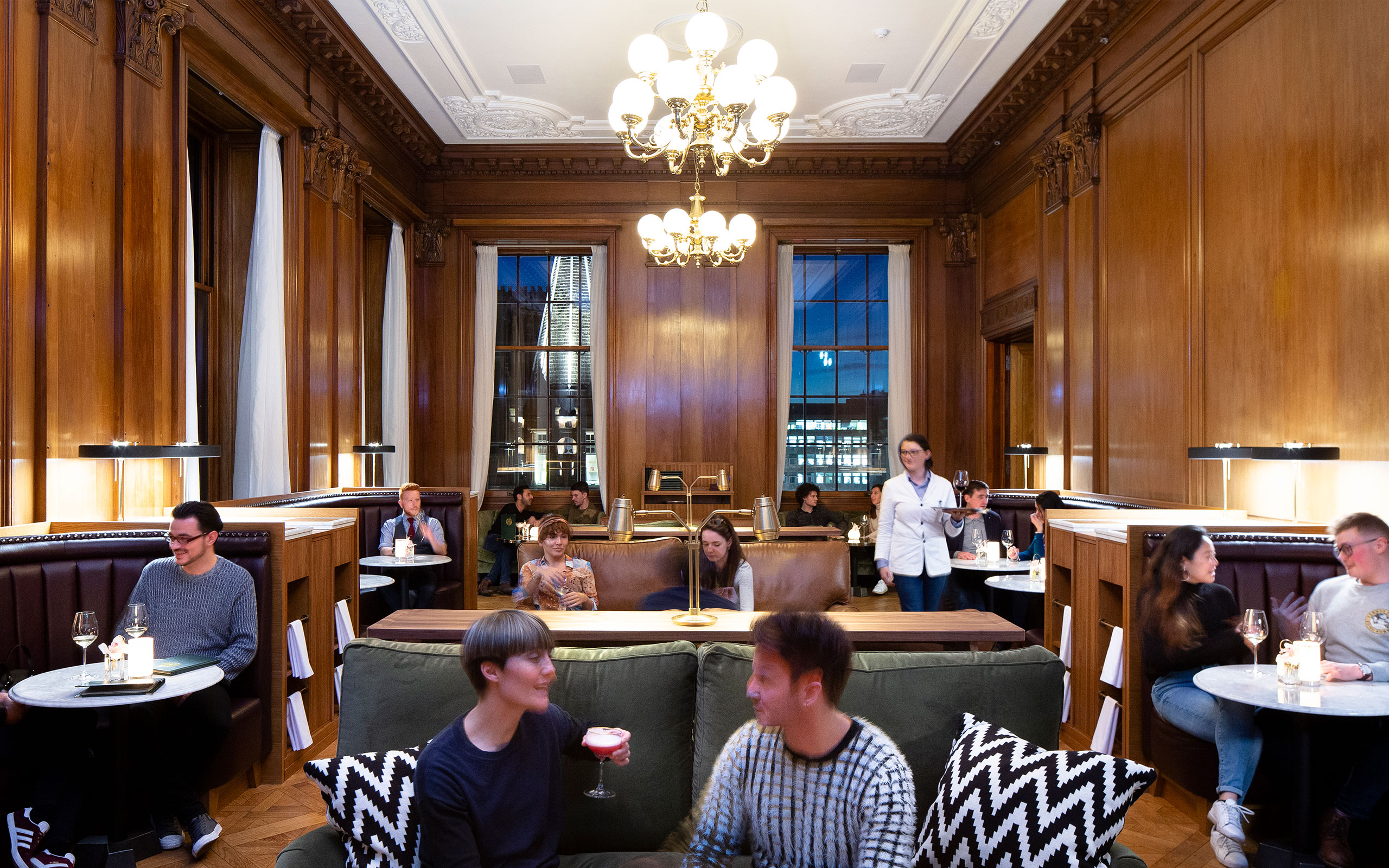 Edinburgh Grand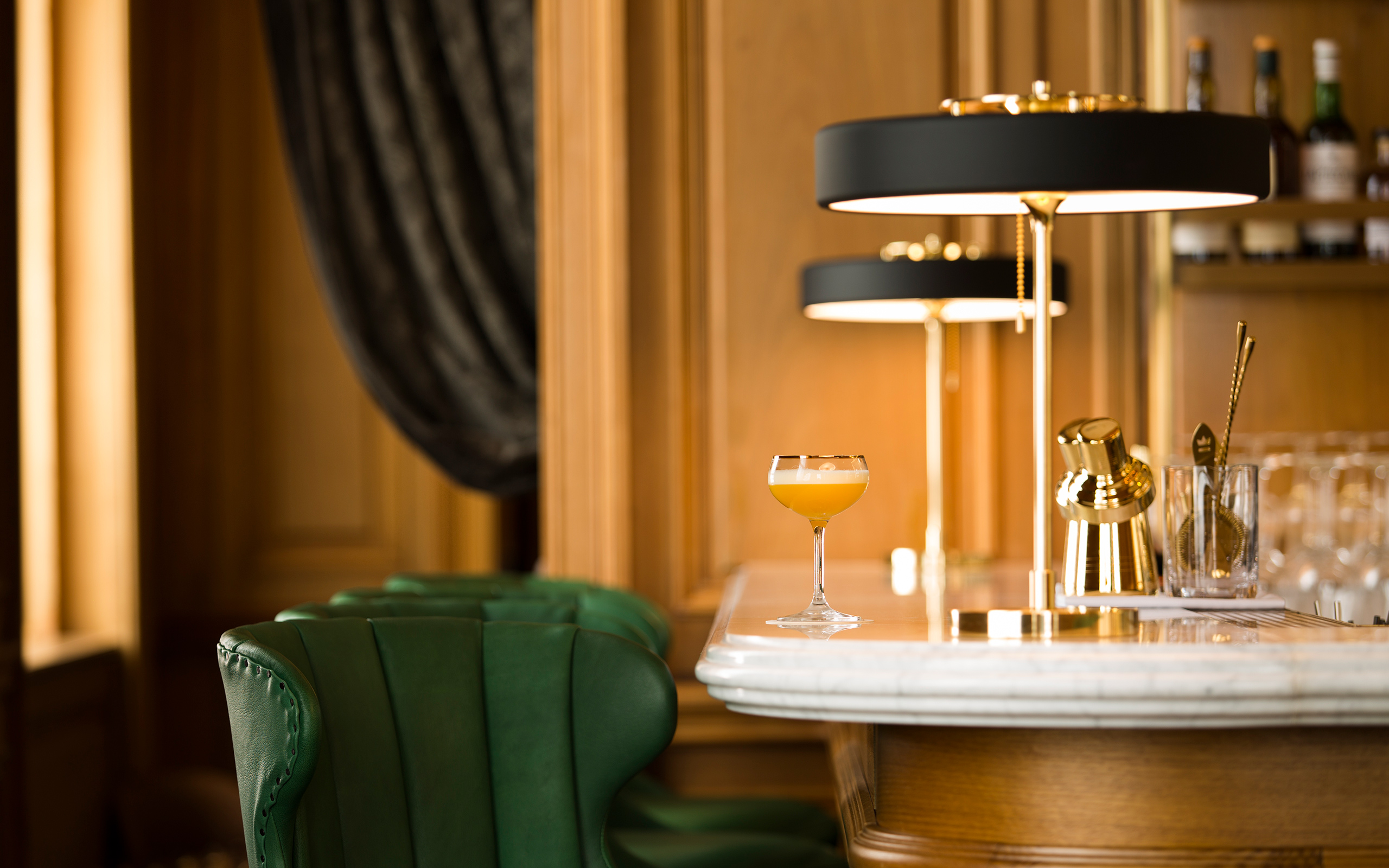 Edinburgh Grand
Downstairs, the expansive art deco Hawksmoor steakhouse, and the charming Lady Libertine wine café and moody basement bar mean you don't have to venture too far from your apartment for any meal or late-night revelry.
The property has studio, one-bedroom, and two-bedroom apartments, plus a three-bedroom penthouse. For rates and further information, visit The Edinburgh Grand. Longer-term stays are available as well.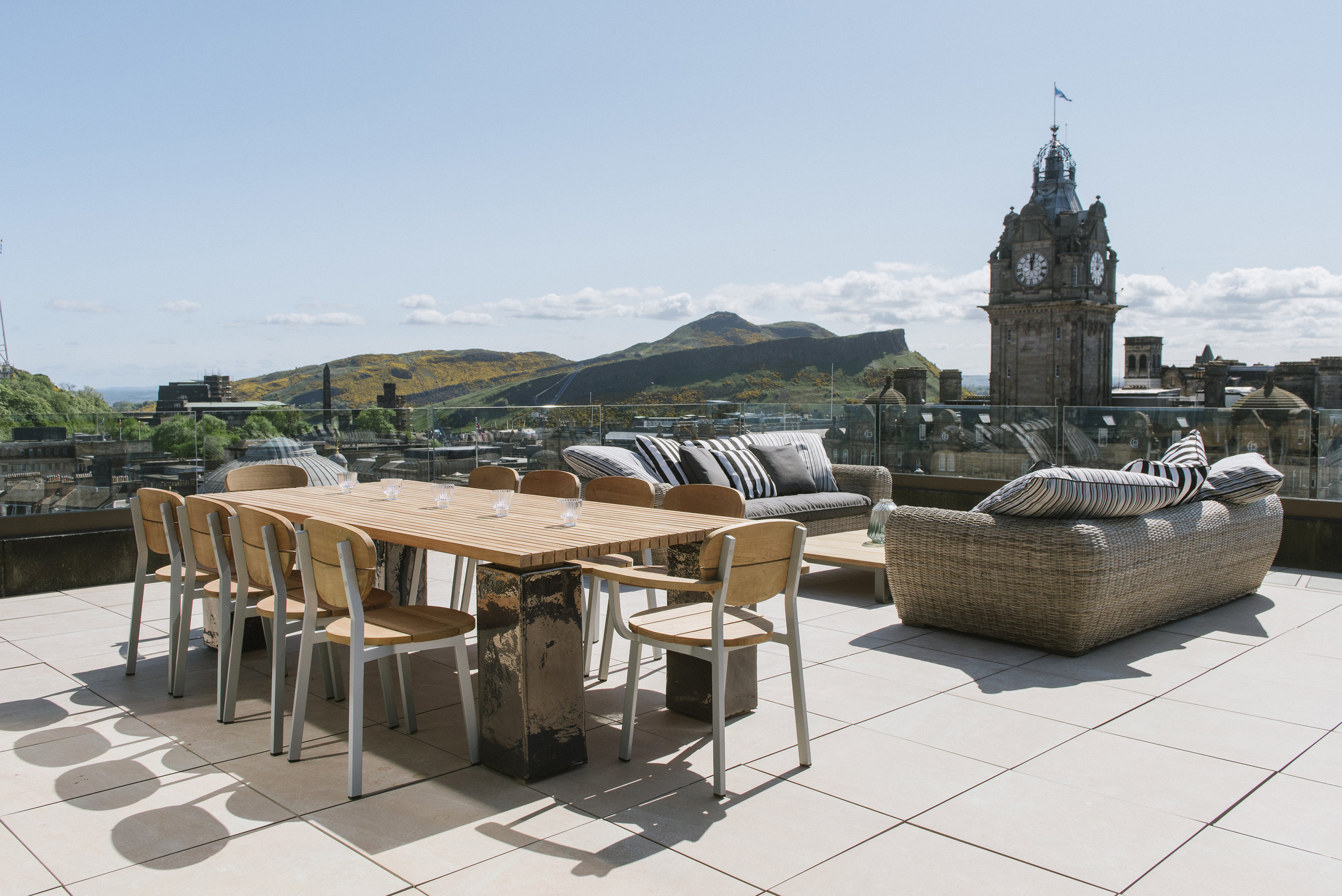 Edinburgh Grand