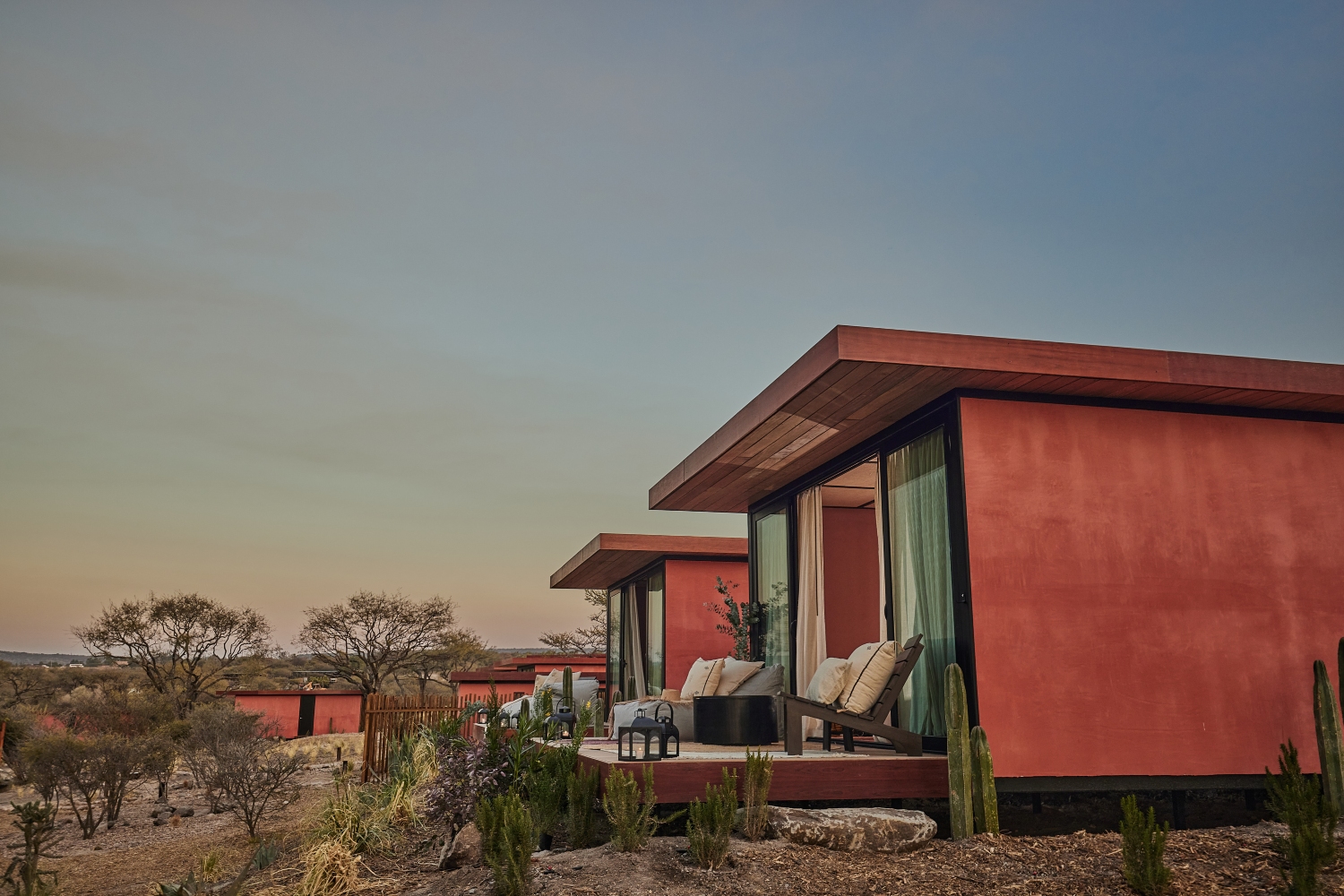 (credit: Pepe Molina)
Opened in December 2022, Habitas San Miguel is the latest property opened by Habitas, the experience-led eco-hospitality brand. Following the opening of Tulum in 2017 and Bacalar in 2021, Habitas San Miguel is their third property in Mexico, just on the outskirts of UNESCO World Heritage site San Miguel de Allende. Just 10 minutes from the city center, the property is spread across open fields, filled with endemic plants such as cacti and colorful wildflowers.
Upon entering the property, you are met by their gracious and welcoming staff, who check you in and lead you to the reception garden – a tranquil circular space that offers sweeping views of the valley – for an opening ceremony. Guests take copal (rosemary and lavender) and place them over a copalera and set their intentions for the trip. An inspiring moment to allow guests to breakaway and work towards starting something new; to seek something deeper and manifest whatever thought or feeling for the upcoming journey.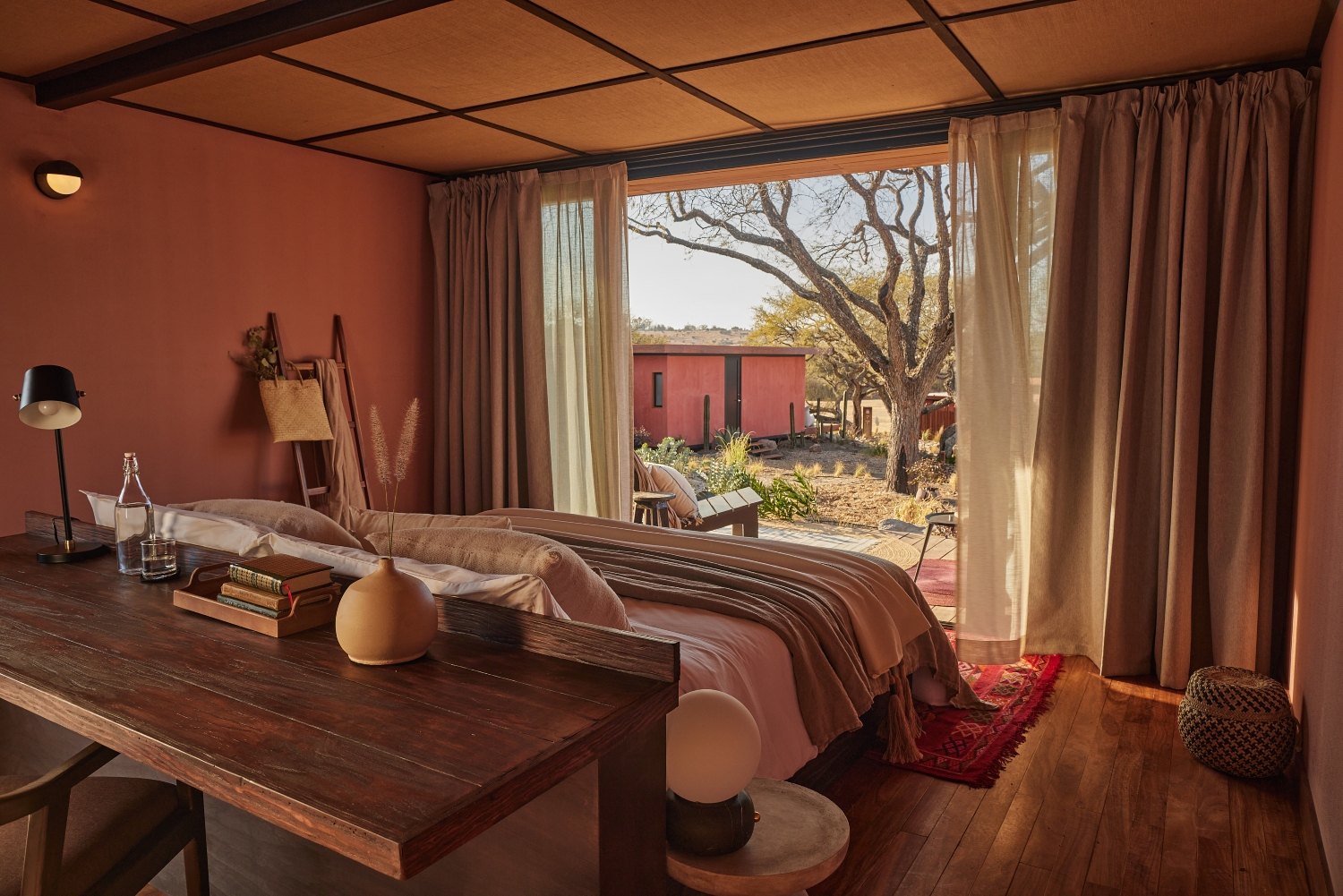 (credit: Pepe Molina)
Along with the multi-use open gathering place, or agora, called La Troje and the reception structure, the property features 60 single-bedroom standalone sustainably built luxury rooms and their on-site restaurant, Comunidad. Comunidad is a beautiful open concept with a cuisine centering around farm-to-table dining highlighting local recipes and ingredients. Whether guests choose to dine outside on artfully crafted wooden chairs or inside their covered area adjacent to the library, standout dishes include plant-based creations like a BBQ Cauliflower and local sourced Lechón (suckling pig) terrine.
Staying true to the brand's emphasis on eco-conscious design, they are proud to have built each structure to have as minimal of an impact on its surroundings. Adorning the rooms is stylish decor from local artisans and each guestroom has an outdoor terrace with views of open fields and towering stands of cactus. "We wanted our guests to find the perfect intersection of nature and culture that synchronizes with the creative pulse of San Miguel de Allende," said Habitas co-founder and CEO, Oliver Ripley.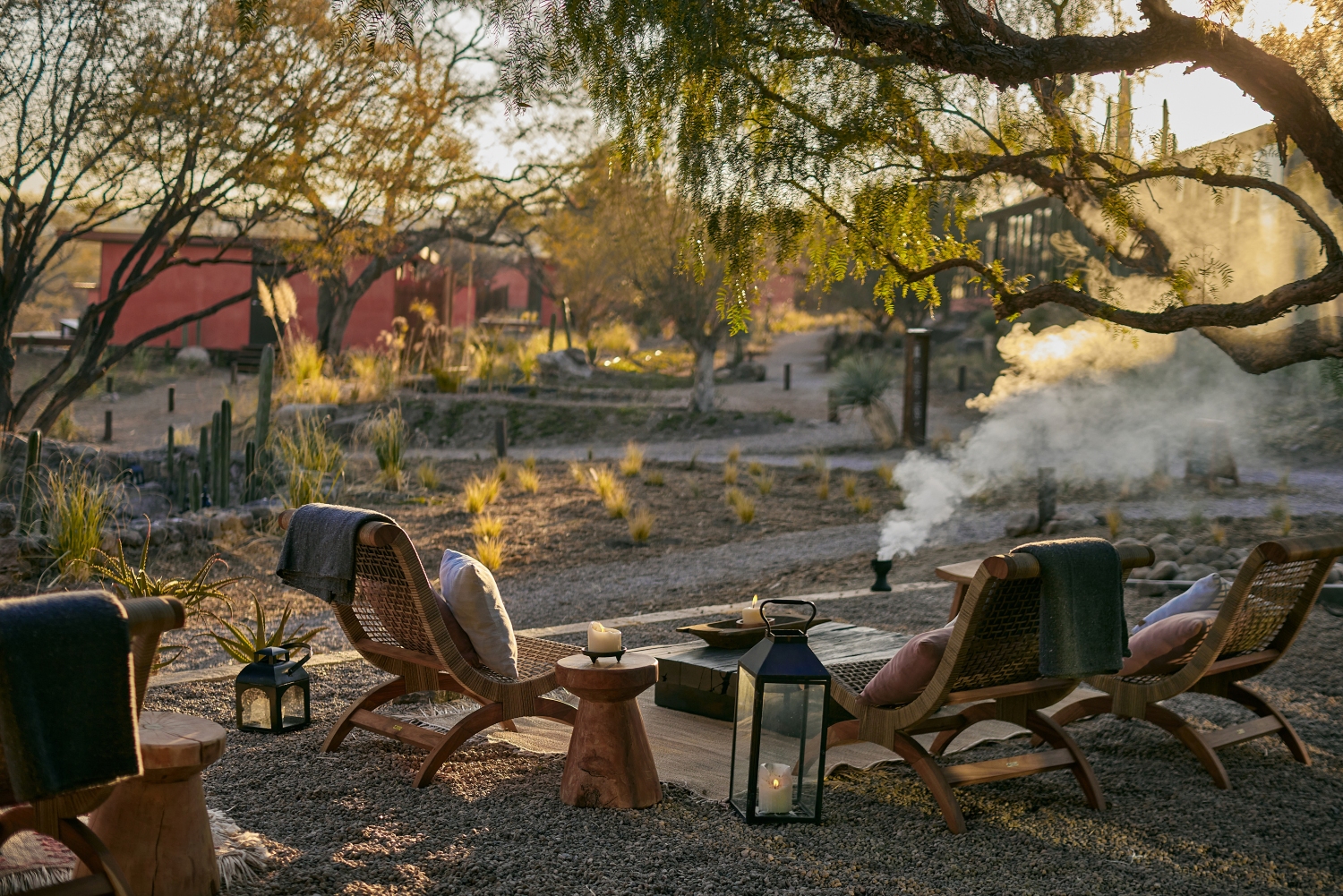 (credit: Pepe Molina)
The hotel's location provides guests the ability to take daily trips to the historic downtown as well as take advantage of the natural beauty in its immediate surroundings. Guests can also book other excursions such as horseback riding, off-road jeep tours and hot air balloon rides.
They also offer daily programming on property centered around their pillars: Art & Culture, Wellness, Adventure, Learning, Food and Music. From yoga to macrame workshops to meditation and pinto & tinto (wine & paint) classes, they aim to foster a community. One with shared values and thoughts, where guests are encouraged to collaborate and expand their minds and connect on a deeper level.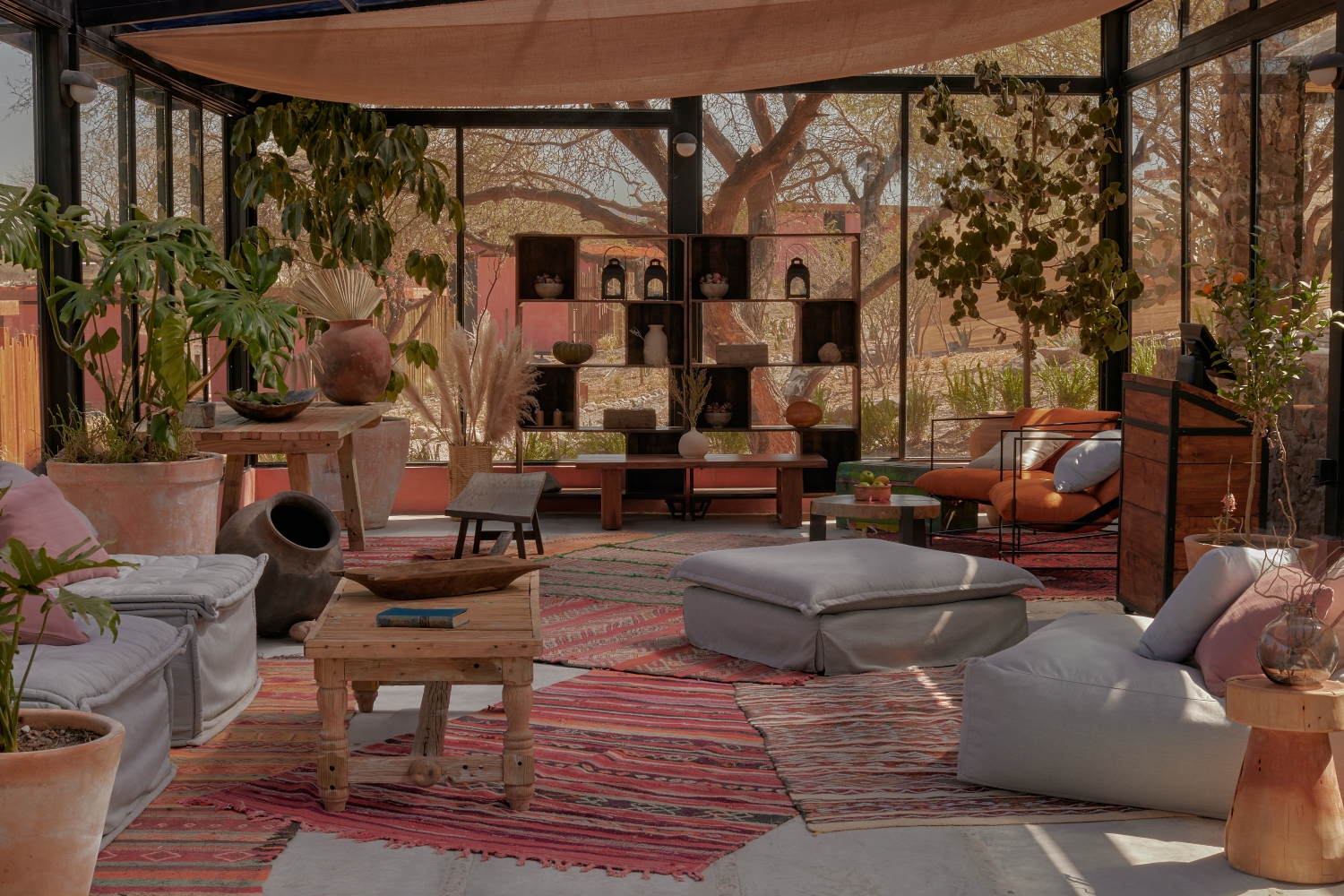 (credit: Pepe Molina)
"Habitas San Miguel de Allende allows for guests to discover the vibrant art, cuisine, music and film of the city while having the ideal base to relax and recover with vineyards and a sustainable farm,"said Ripley.
Habitas San Miguel de Allende is the company's ninth property, with six on the horizon: Atacama, Chile; Bhutan; Los Cabos, Mexico; Santa Teresa, Mexico; Todos Santos, Mexico and Zion, USA.