By Ricardo Sinclair May. 26th, 2017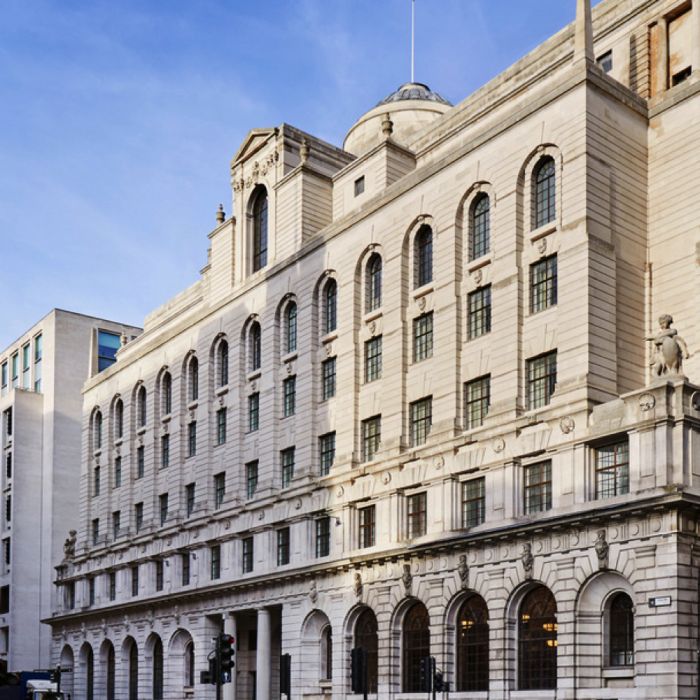 Photo Credit: Soho House
This month saw one of the biggest openings London has seen in a long time. The Ned club, hotel and restaurants is a joint venture between Soho House and the U.S. hotel Sydell group. Located at the iconic old Midland Bank vaults, The Ned is a massive 32,000 square foot of luxury and opulence. The site hasn't been used for over a decade, so a lot of work has gone into breathing life into the building.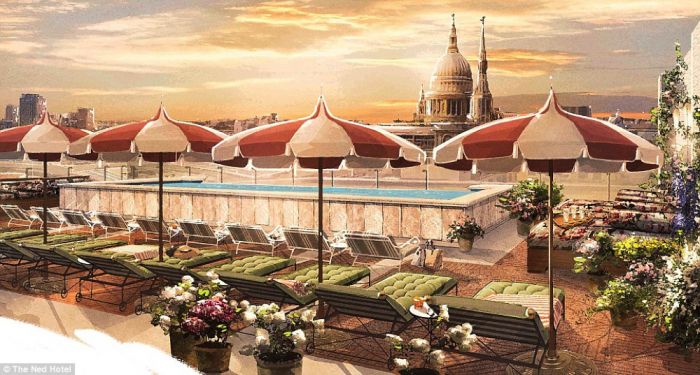 Photo Credit: The Ned London
The Clubs
Ned Club Upstairs offers a panoramic rooftop spot offering views of St. Paul's Cathedral and much more. The space is equipped with a heated pool, a retractable roof and two bars: Poultry Dome Bar & Terrace and Princes Dome Bar & Terrace. A members only club, interested parties must apply for membership before attempting to enjoy this space (membership details below).
In the basement, Ned Club Downstairs will occupy the old vault of Midland Bank (which was the model for Fort Knox) and still features the original stainless steel deposit boxes. The bar here will serve up classic cocktails and food from Cecconi's restaurant.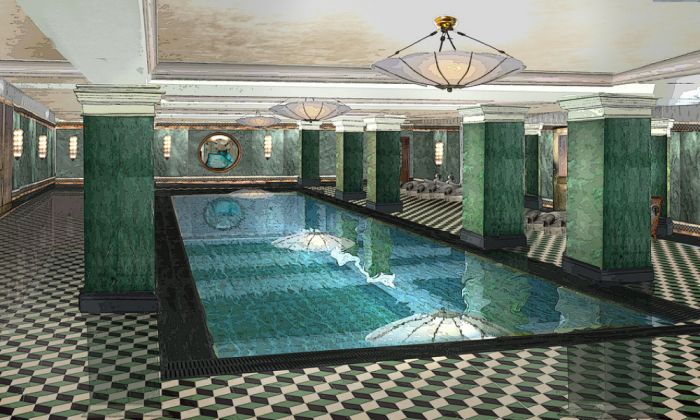 Photo Credit: The Ned London
Fitness and Spa Facilities
Ned's Club Active will feature marble changing rooms and all manners of fitness facilities including cardiovascular equipment, strength and training equipment. For the yoga and pilates fans, there are state of the art studios available.
For those of you who wish to pamper yourself and feel rejuvenated, Ned's Club Relax offers state of the art facilities including a rooftop and basement pool, saunas, steam rooms, a Cowshed Spa and even a members only Moroccan Hammam. You can be assured to come out feeling like a new person with the fantastic treatments on offer.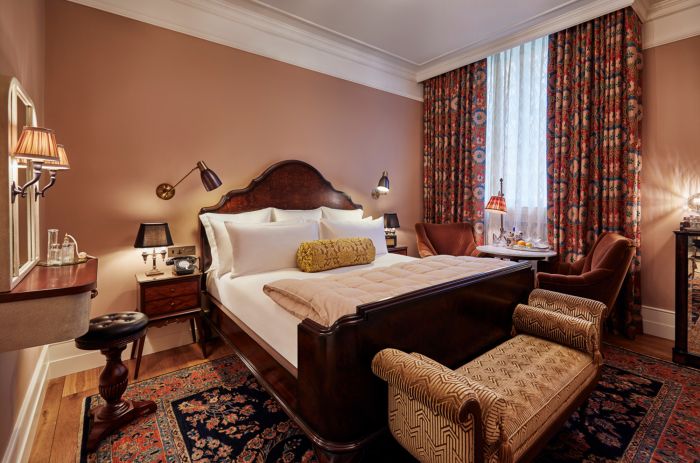 Photo Credit: Soho House
Accommodations
The Ned features 252 bedrooms, very much inspired by the 1920s and 1930s. Think the Titanic meets the Orient Express. It's also a mixture of tradition and modernism, with vintage handmade furniture and more modern rainforest showers. There are a variety of rooms including standards, duplexes, suites, playrooms and more. Members get preferential bedroom rates.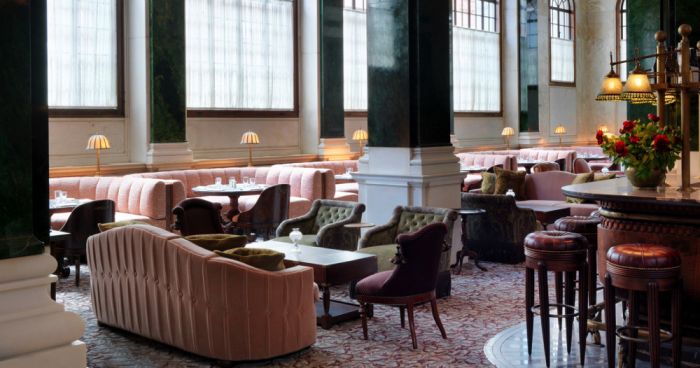 Photo Credit: The Ned London
Dining
Featuring nine (yes NINE) restaurants, you'll never be short of anything to eat, with seven of those restaurants open to the public day and night, including:
Millie's Lounge - Serving British classics, 24 hours a day—you can treat yourself to a full English for breakfast, Afternoon Tea at lunch time and fish and chips for dinner as well as English sparkling wines, seasonal cocktails and craft ales.
Cecconi's City of London - An all day Venetian brasserie, serving Northern Italian dishes in a classic setting, serving carpaccio, risotto and pizzas freshly baked from two wood fire ovens
Zobler's - A New York-style deli with smoked fish, herrings, Reubens and cheesecake, to eat in or take away. Reservations are not needed for this venue.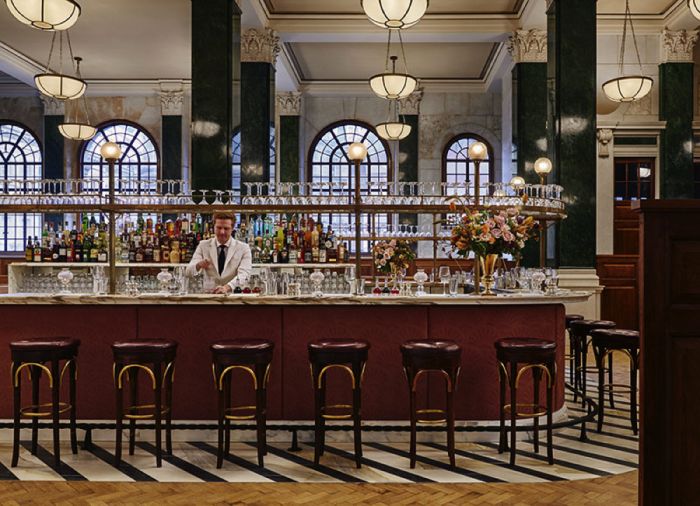 Photo Credit: Soho House
Membership
With The Ned being one of the coolest new hotels to open in London this year, access to a lot of the hotel's facilities require membership and membership comes at a price. To apply, visit the membership page on their website.
The Ned is going to host some amazing events as well in 2017 and will be the go-to place for those in the know, and the likes of bankers from around the local area. The reception areas feature amazing 1920s tapestry, amazing paneling and a dazzling chandelier. A lot of money and effort has been put into The Ned and we can't wait to see what is in store for the new diggs. The Ned is located at 27 Poultry, London EC2R 8AJ.
Ricardo Sinclair
Ricardo Sinclair is the founder of luxury concierge service LifesLike Concierge based in London. LifesLike Concierge is a concierge service with a difference. We offer people of the world the chance to live the exclusive life, through private jets, yacht charters, chauffeur services, real estate and much more. Aimed at the busy professional and High Net Worth Individuals of London, we take ...(Read More)