By Jill Weinlein Nov. 18th, 2019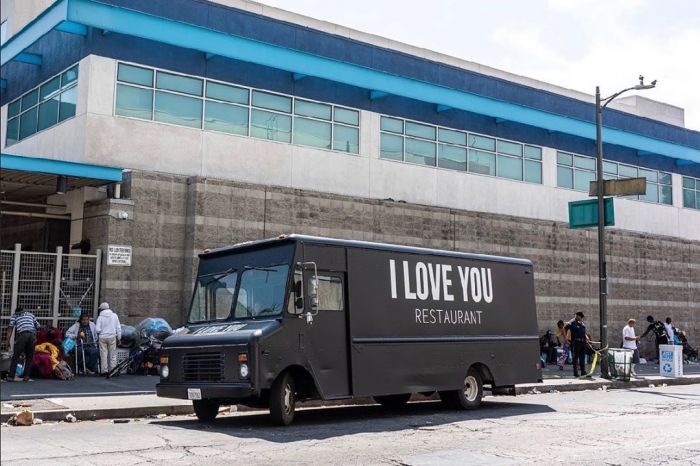 Courtesy of I LOVE YOU
Actors Will Smith and Jada Pinkett Smith's encouraged their son Jaden to open his heart to help others. Not only is this 21 year old an actor and musician, but he is also an social activist. He is the co-founder of Just Water, and now with the Will & Jada Smith Family Foundation, has created the I LOVE YOU Food Truck. It's a nonprofit initiative to spread love and nourishment, while supporting the well-being of communities experiencing food and/or housing insecurity.
Since July 2019, the I LOVE YOU Food Truck has made three stops in Los Angeles and in New York, serving more than 1,500 fresh vegan meals and over 5,400 bottles of Just Water to members of unhoused communities. The goal is to nourish one's heart, mind, and body, while supporting and creating initiatives designed to address the causes of food and housing insecurity.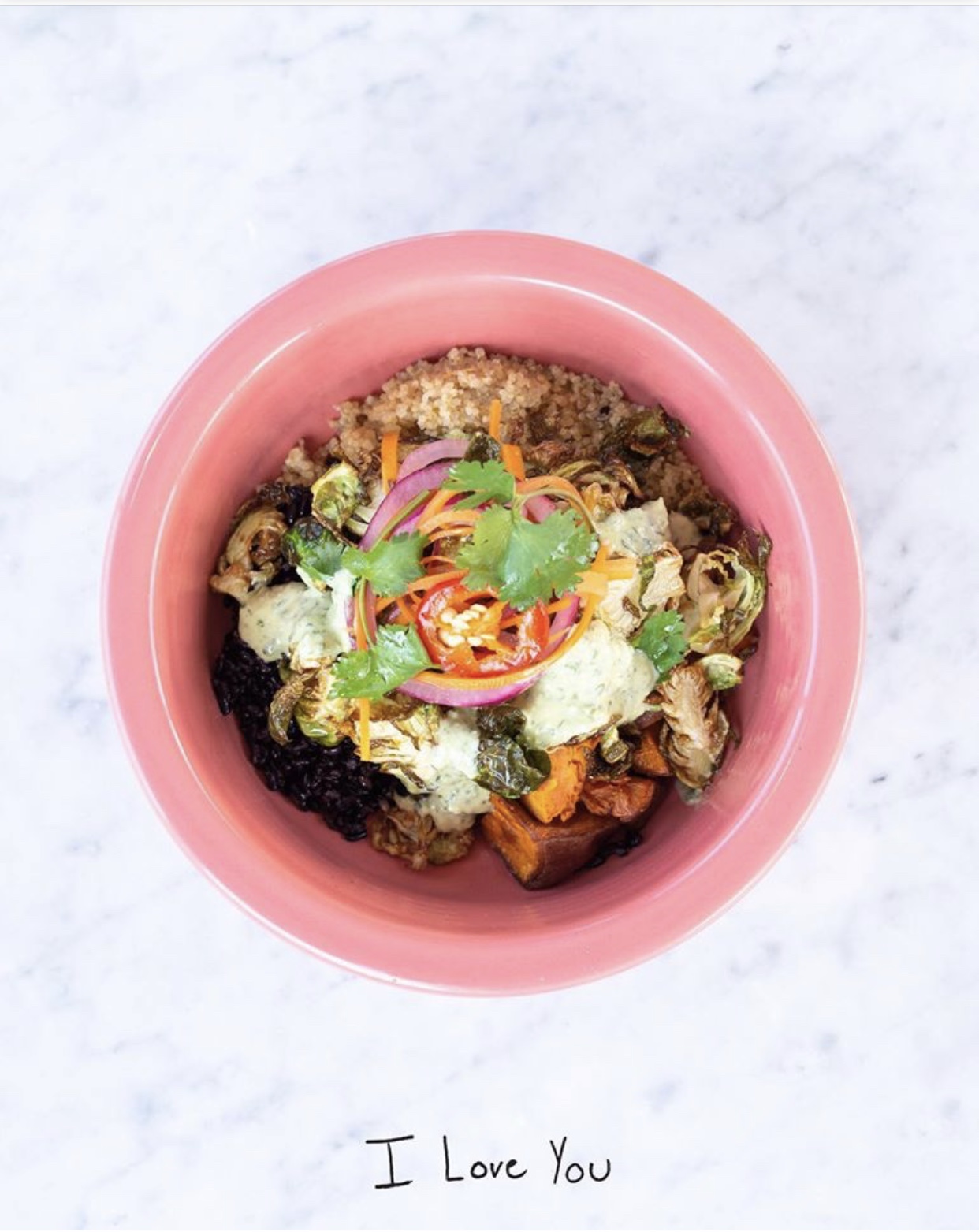 Courtesy of Cafe Gratitude
Jaden Smith partnered with one of his favorite restaurant's Café Gratitude. This Los Angeles plant-based small chain restaurant's Executive Chef Dreux Ellis worked with the Smith family's Executive Chef, Tabitha George, to curate a special I LOVE YOU bowl. Each I LOVE YOU Bowl includes an array of seasonal ingredients, such as Brussel sprouts and butternut squash, Forbidden black rice or quinoa.
At Cafe Gratitude each meal is served in a custom flamingo pink ceramic bowl, donated by Homer Laughlin Dinnerware. When a guest finishes their meal, the message 'I LOVE YOU' is revealed at the bottom. The goal is for every 10,000 bowls served in Café Gratitude restaurants, they will serve 10,000 free meals on Skid Row in Los Angeles from the I LOVE YOU truck in 2020. Once a month the truck will give a nourishing vegan bowl and Just Water to those in need.
Over the past eight years, Café Gratitude has provided guests healthy plant-based Grateful Bowls as a community-supported meal. To date, Cafe Gratitude has served over 800,000 Grateful Bowls at under $5 per meal.
With this new heartfelt partnership both Jaden Smith's, I LOVE YOU Food Truck and Café Gratitude will continue to ensure that love is served for all.
Jill Weinlein
Los Angeles based Jill Weinlein covers travel, food and lifestyle destinations for multiple newspapers, magazines and websites. Her areas of expertise include, luxury travel, culinary reviews, cruising and family travel destinations. Born in Los Angeles, Jill studied Communications and Theatre Arts at UCLA. She has a a Dine and Travel blog - www.dineandtravel.me and she writes a weekly restaur...(Read More)