By Jill Weinlein Dec. 10th, 2019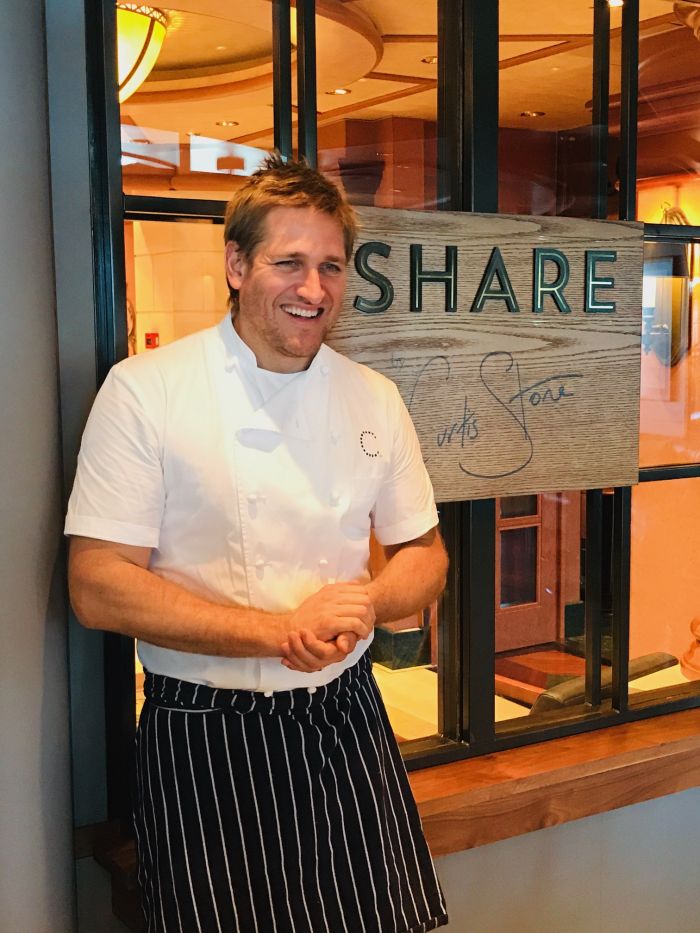 Jill Weinlein
One of the best holiday gifts is a special meal enjoyed with loved ones. Celebrate the holiday season at one of the many celebrity chef restaurants in Los Angeles. They are cooking up special Christmas menus to transport diners to a culinary winter wonderland of flavors and epicurean delights.
Celebrity Chef Curtis Stone's Maude restaurant has Executive chef Chris Flint preparing "a Tuscan White Christmas." The six-course prix fixe menu begins with pumpkin and white truffle soup, chicken liver crostini, chestnut bread, and smoked fig with gorgonzola and truffle. To follow, guests will enjoy potato ravioli, mushroom risotto, as well as pheasant with cannellini bean puree and braised kale. White truffle gelato and chestnut cake with persimmon and pine nuts will provide a sweet ending. The Tuscan Christmas menu will be served from 1 to 4 pm on Wednesday, December 25 for $250 per person. Reservations are available via Resy.
Jill Weinlein
Another celebrity chef Curtis Stone restaurant Gwen Butcher Shop & Restaurant will operate regular hours and service on Christmas Eve. During Christmas Day, Chef de cuisine Juan Rendon will prepare a special four-course prix fixe menu that includes a winter root vegetable salad with date vinaigrette, black truffle risotto with creme fraiche and Parmigiano Reggiano. The entree includes Jack's Creek 8oz. NY strip steak with cauliflower bagna cauda and maitake mushrooms. For dessert, enjoy a cranberry cremeux with red walnuts and pickled cranberries. The Christmas Day menu will be available from 1 to 7pm for $95 per person.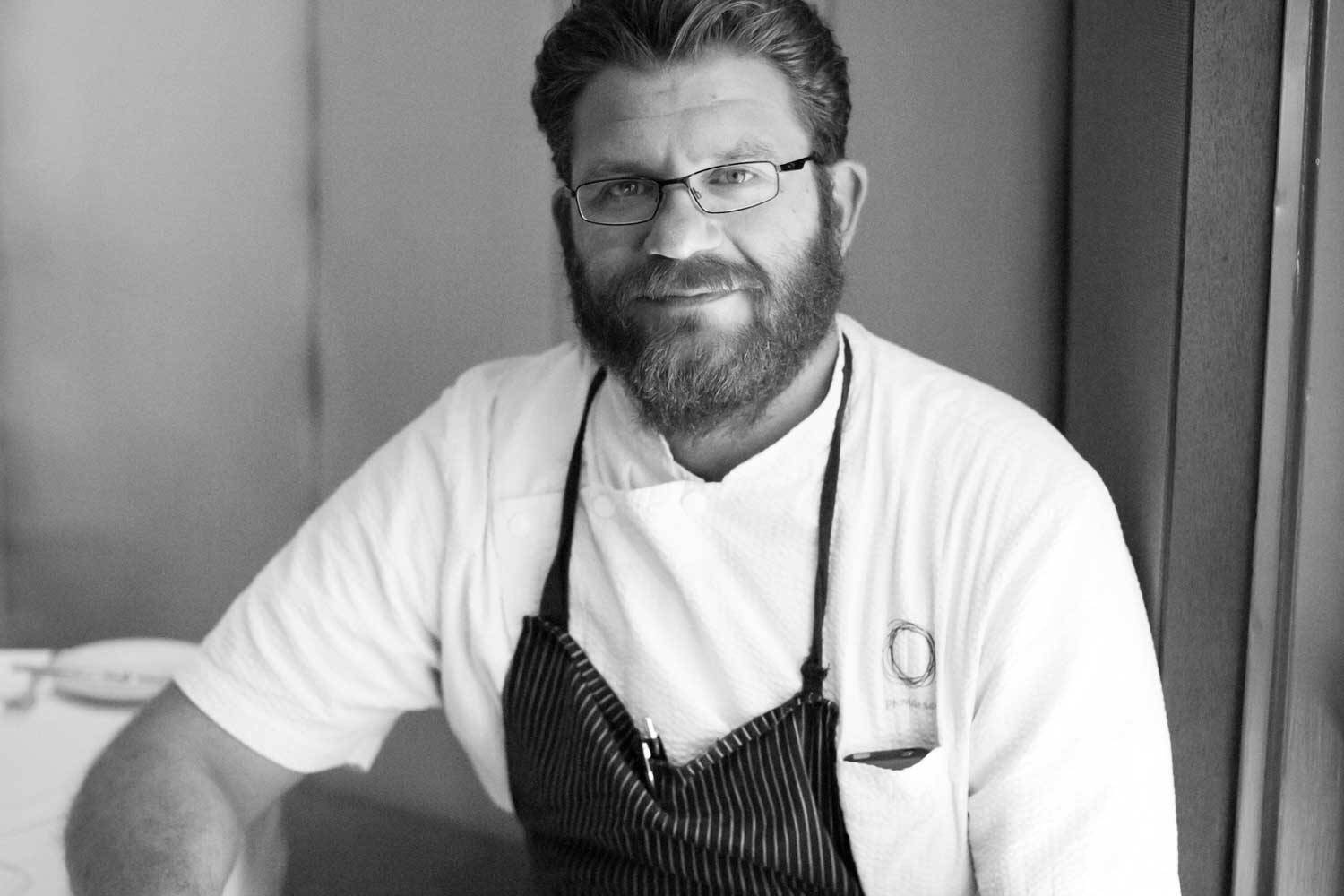 Courtesy of Providence
Two-Michelin-starred chef and James Beard winner, Michael Cimarusti is preparing a special Christmas Eve dinner at his fine dining restaurant Providence. The exclusive multi-course La Vigilia, Feast of the Seven Fishes is reflective of Cimarusti's Italian roots from Bari, a port city on the Adriatic Sea, and the capital of southern Italy's Puglia region. He marries recipes with the freshest California seafood for an Italian-American elegant meal. Enjoy Capasante with black truffle and sunchoke, Arrogosta with fennel, green olives and apples, and Pasta Mista with cozze, vongole, and camarone. The special one-night-only dinner menu is $175 per person, excluding tax & gratuity.
Across town, Cimarusti's New England-inspired seafood eatery, Connie and Ted's is also celebrating Christmas Eve with a Feast of the Seven Fishes for $39 per person with a more casual, yet elevated holiday meal. Start with Chef's half dozen oysters, grilled calamari, crab cake, and Cacciucco Alla Livornese (classic Italian fish stew). The special menu will finish on a sweet note, with an Italian Latte Alla Portoghese Al Cioccolato (chocolate flan).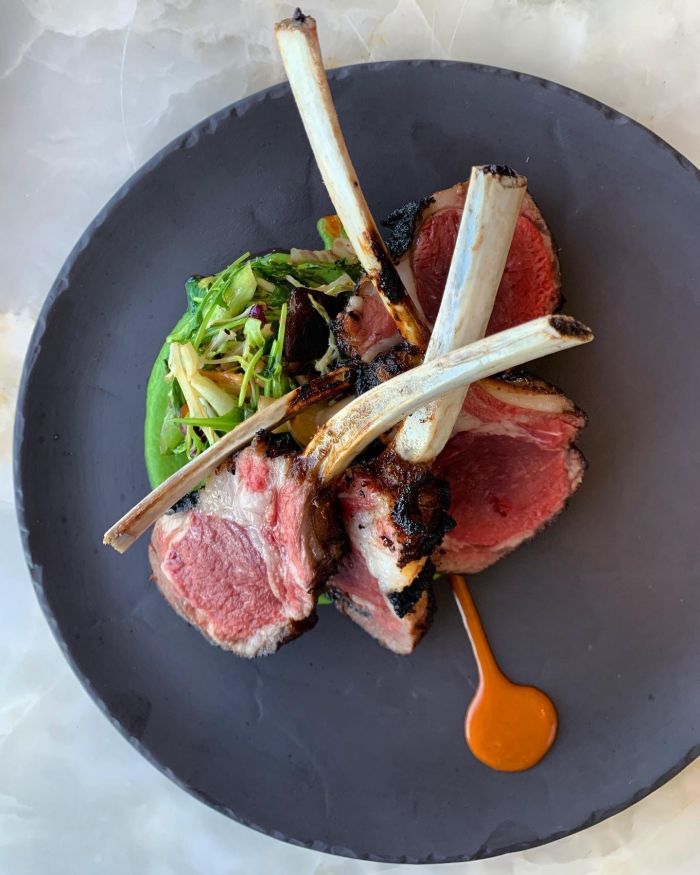 Courtesy of WP24 by Wolfgang Puck
On Sunday, December 22 come to a Santa Claus holiday brunch at WP24 by Wolfgang Puck. Wolfgang Puck's chef de cuisine John Lechleidner will offer a tour of his kitchen to select housemade dumplings, wok fried dishes, and eggs to order. Guests can visit culinary stations to enjoy nostalgic holiday flavors including honey glazed ham, Belgian waffles topped with maple and cinnamon, and freshly baked pastries. Teas, coffee, juices and bottomless mimosas will be offered to guests throughout this festive meal for $75 for adults and $35 for children under 12. On Christmas Eve and Christmas Day at Nest at WP24 by Wolfgang Puck guests will have the option to order from the regular al la carte menu or a special family style menu that includes Salt & Pepper Prawns, paper skin chicken, and sweet dim sum. The Nest will be open from 5 to 10 p.m.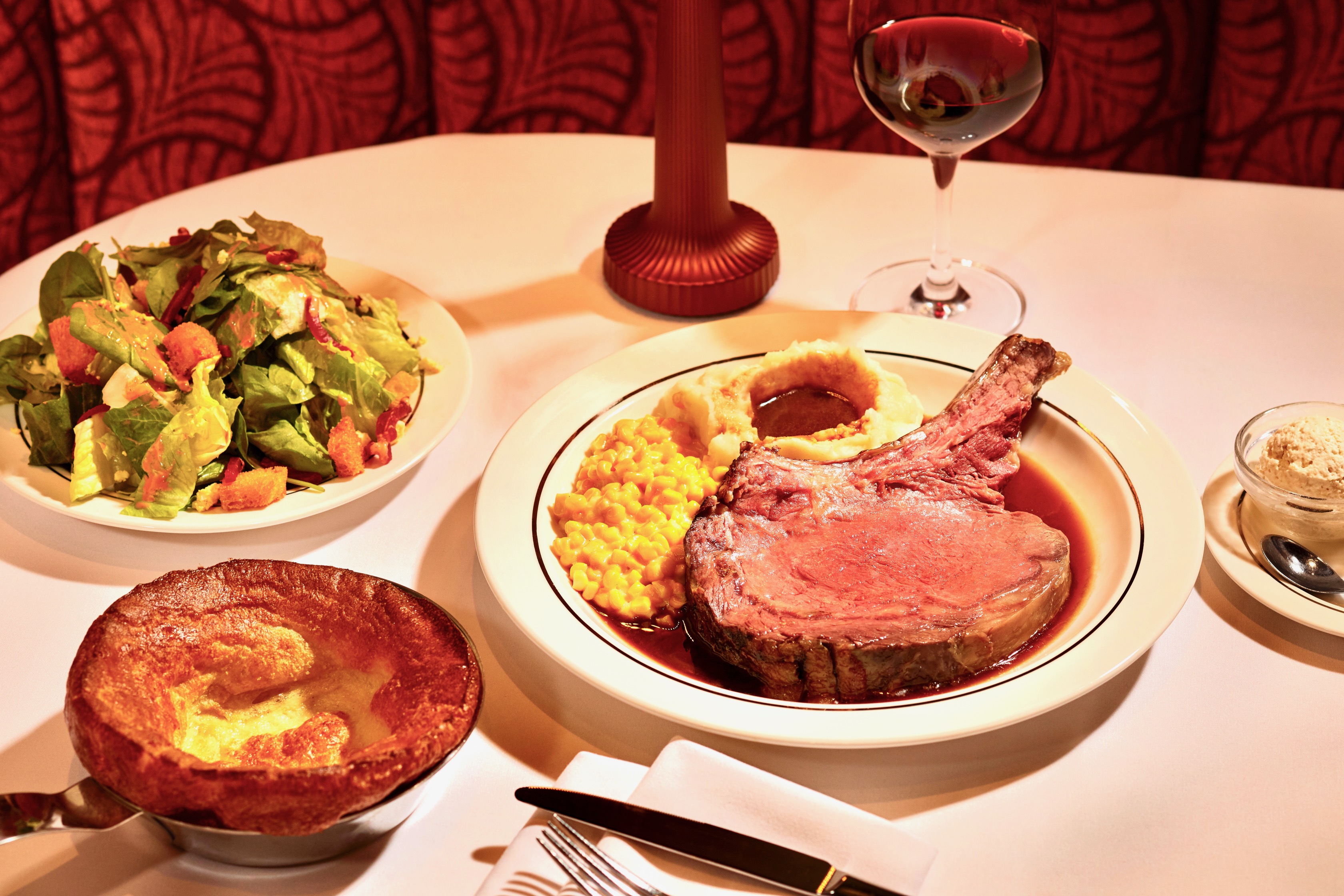 Courtesy of Lawry's
Lawry's has been celebrating generations of guests during the holidays since the 1930s. During the holiday season enjoy a traditional Christmas Eve dinner among the festive decor. Carolers will stroll tableside singing holiday classics through December 24. Lawry's feasts include their signature roasted prime rib carved tableside. This special meal starts with the Original Spinning Bowl Salad, and is served with creamed corn, creamed spinach, mashed potatoes and Yorkshire pudding. Additional entree include fish and vegetarian options. Finish with a seasonal dessert.
Jill Weinlein
Los Angeles based Jill Weinlein covers travel, food and lifestyle destinations for multiple newspapers, magazines and websites. Her areas of expertise include, luxury travel, culinary reviews, cruising and family travel destinations. Born in Los Angeles, Jill studied Communications and Theatre Arts at UCLA. She has a a Dine and Travel blog - www.dineandtravel.me and she writes a weekly restaur...(Read More)