By Shaena Engle Mar. 2nd, 2021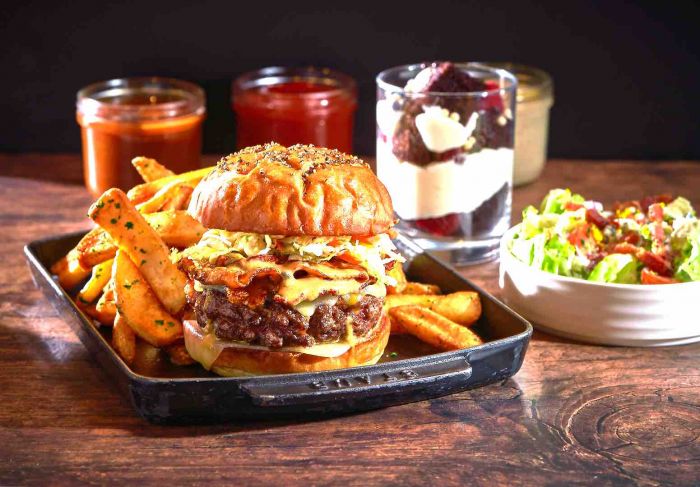 Bourbon Burger Bar
Reservations are now being accepted at more than 300 Los Angeles eateries for dineL.A.'s first spring season taking place March 1 through 14, 2021.
The widely-popular, twice-yearly program has added a new spring season dedicated to supporting the city's hard-hit restaurant community by encouraging diners to support local eateries. The event will feature hundreds of restaurants highlighting LA's diverse ingredients and cuisines.
This dineL.A. Restaurant Week builds upon the previous Fall 2020 program, highlighting on-site, al fresco dining, as well as exclusive takeout and delivery options thanks to a new partnership with Grubhub.
To book a reservation, diners can visit www.dinela.com and choose from over 300 restaurants offering a selection of specially-priced $15 to $35 lunch menus and $25 - $65 plus dinner menus.
"We have participated in dineL.A. for over 13 years," remarked Chef Susan Feniger, Chef/Owner of the recently opened Socalo. "More than ever before, dineL.A. Restaurant Week ties our entire community together, from chef to diner. It's a beautiful and much needed moment that we can all support."
Restaurants such as Manuela, Rossoblu and Chinois On Main will offer affordable encompassing experiences ideal for date night, family outings or discovering new favorite dishes. Spartina, Nic's On Beverly, Lawry's The Prime Rib and Sushi|Bar will add to the roster of restaurants offering multi-course options that are crafted for al fresco enjoyment. New restaurants participating for the first time including recent openings such as Adrift Burger Bar, OSPI and Caravan Swim Club alongside long-standing favorites like Poppy & Rose and Sushi Tsujita.
"Los Angeles' restaurant community continues to astound all of us with their ingenuity and perseverance," says Stacey Sun, Executive Director of dineL.A.. "We are steadfast in our commitment to creating Restaurant Week programs that support the present dining landscape and our local businesses."
With Grubhub as the official delivery and takeout partner, dineL.A. serves as a timely opportunity for Angelenos to taste the world without ever leaving the comfort of their homes, discovering something delicious while supporting local businesses. Grubhub has is providing delivery discounts to both new and existing users, as well as giving extended, free trial offers to new restaurants.
"We're excited to help local diners experience dineL.A. Restaurant Week safely by bringing their favorite dishes to them at home this year," said Jessica Burns, VP of Brand and Creative at Grubhub. "It's also an honor to help support the participating restaurants as they make their comeback after a challenging year."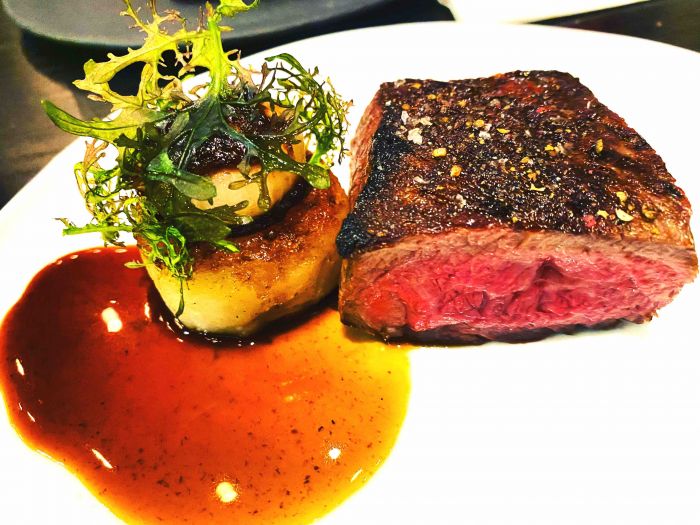 shaena engle
Fellow Westwood is one of dozens of Westside restaurants participating in dineLA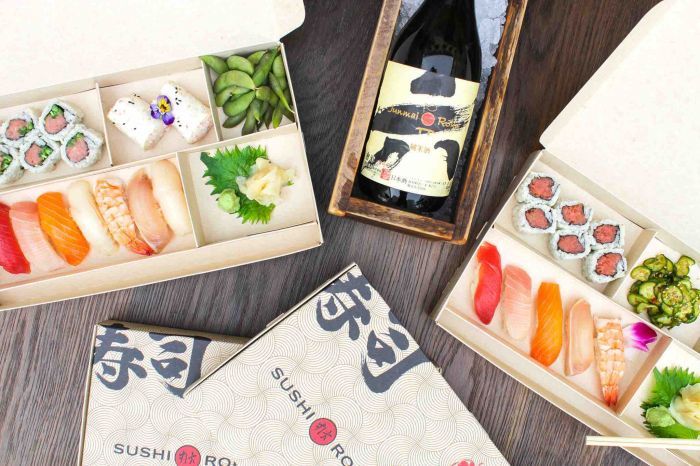 Sushi Roku
Sushi Roku in Pasadena and Santa Monica have sushi ready for dineLA

shaena engle
Shaena Engle is the food/travel editor for The Daily Meal Los Angeles. She also writes for the Los Angeles Times, Pasadena Magazine, M Magazine, Los Angeles Times Las Vegas Magazine, AOL, yummly and other outlets. She has authored The Best Places to Kiss in Southern California, The Cheap Bastard's Guide to Las Vegas and other outlets. She writes about travel, food, wellness, lifestyle and entertai...(Read More)