By Jill Weinlein Oct. 27th, 2021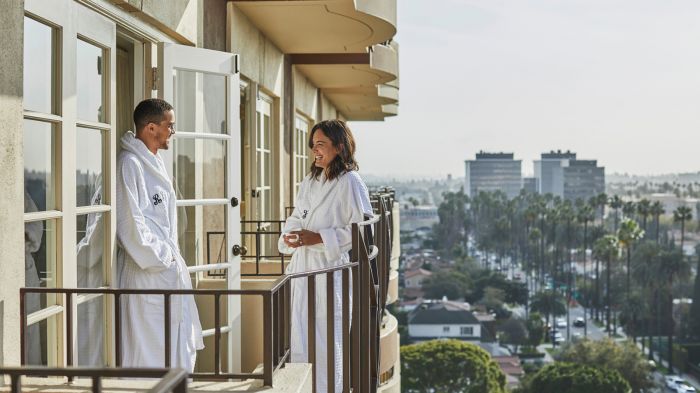 Four Seasons Los Angeles at Beverly Hills
Four Seasons Hotel Los Angeles at Beverly Hills is offering a new exciting 'Awaken Your Senses' package to renew, reinvigorate and stimulate each of the five senses.
Sixty years ago Founder and Chairman Isadore Sharp opened his first Four Seasons in Toronto. "There are now 120 hotels and resorts, 45 residences and 40,000 employees around the globe," Sharp said in the Four Seasons Magazine. He lives by the Golden Rule - 'to treat others as you would want to be treated.'
"The past year has felt for many like a global hibernation, disconnected from our friends, families, and many of life's pleasures that stimulate and define our sense of belonging and community. As we slowly emerge from our homes, there will be a collective need to restore our equilibrium and the new Awaken Your Senses package will aid in allowing guests to mindfully reconnect in a safe and luxurious new way," said Michael Newcombe, General Manager of Four Seasons Hotel Los Angeles at Beverly Hills.
This curated experience begins the moment guests check-in and are welcomed with a choice of a flute of sparkling wine or water. Guests sense of sight, sound, taste, touch and smell are all awakened after the first sip.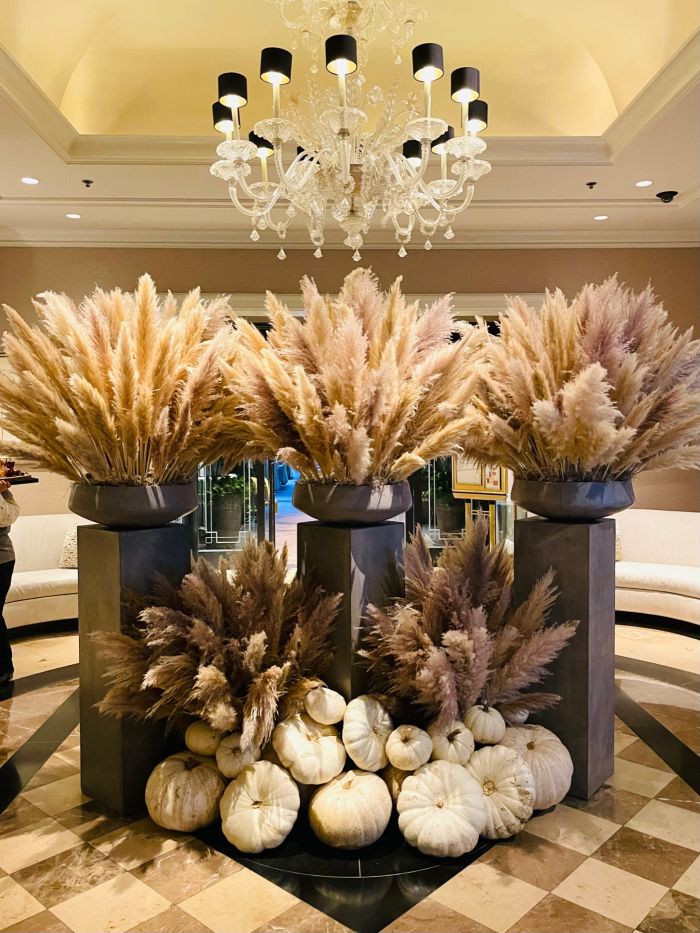 Lobby of the Four Seasons Los Angeles at Beverly Hills
Throughout the lobby, the hotel is decorated in tasteful autumn colors with flowers, pampas grass and pumpkins. This special package offers a later checkout at 2 p.m., to take full advantage of reviving guests senses.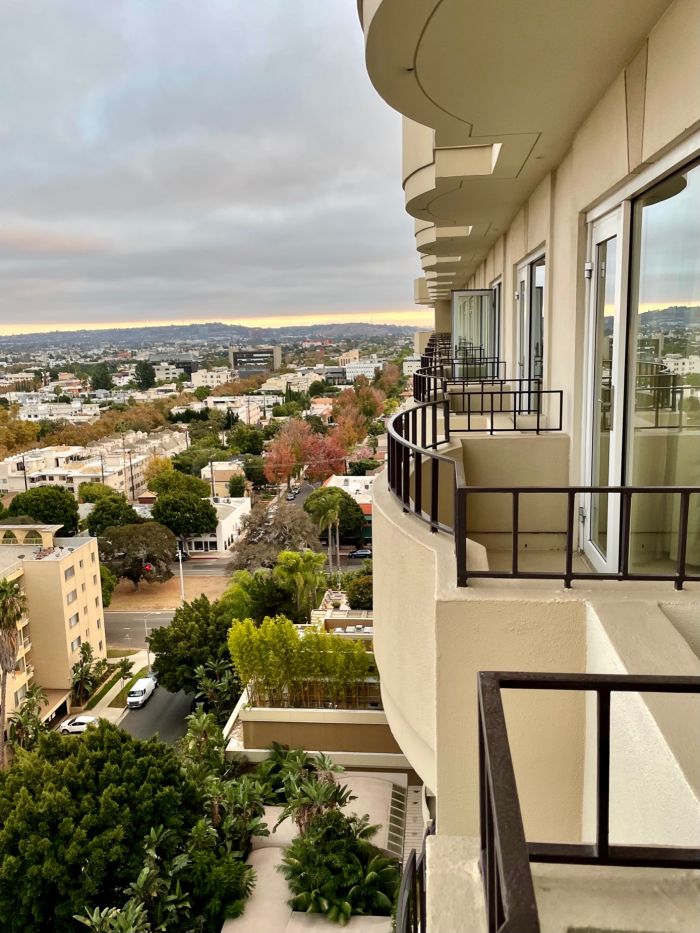 Guest room balcony views
Once guests enter their high-floor guestroom, the bright and modern black and white in decor guestroom excites the senses. The chic residential-style room with a distinctive California vibe offers a balcony to step out onto for breathtaking views of downtown Los Angeles, the Hollywood Hills and Beverly Hills.
Sound senses are enhanced at check-in when guests receive a Four Seasons 'Awaken Your Senses' music playlist by Bellosound. Scan the QR code to listen immediately to music on a smartphone or download and listen on a Bose speaker in the guest room.
Guests' touch and smell senses come alive with bath salts and Codage beauty and bath products.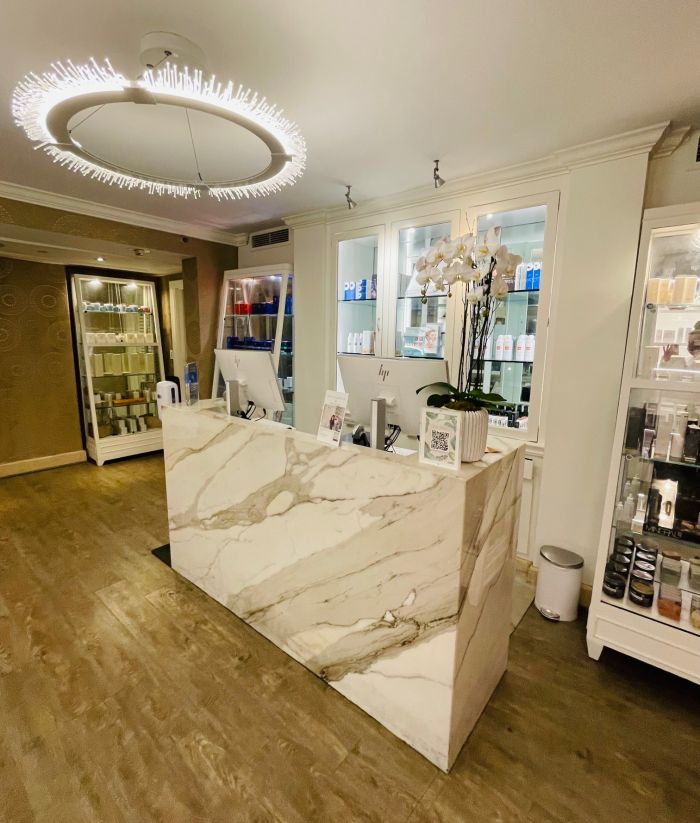 Spa at Four Seasons Los Angeles at Beverly Hills
Awaken your Senses guests receive 20% off treatment at the Spa at Four Seasons Los Angeles at Beverly Hills. Arouse your sense of smell and touch by receiving a luxurious spa treatment. Signature treatments include deep tissue massages for blissful relaxation, and an array of facial treatments including the DNA Facial using Plastic Surgeon Dr. Moy's OxyGeneo machine to exfoliate, infuse and revitalize your skin.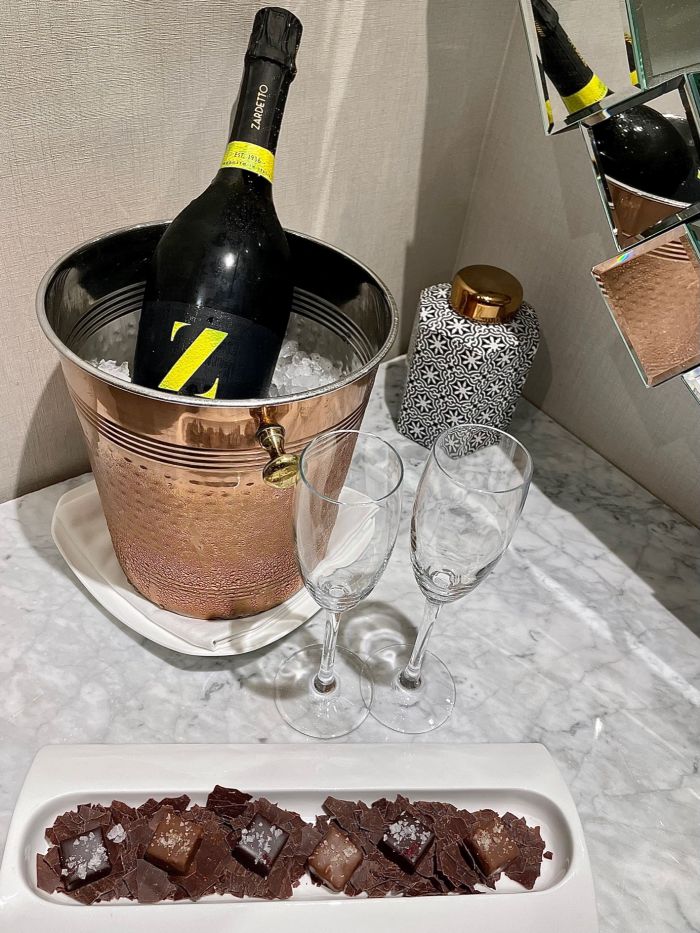 Jill Weinlein
This package includes a bottle of sparkling wine and salted chocolates delivered to your room to invigorate your taste and smell senses even more. Guests also receive breakfast for two daily at Culina Ristorante and Caffe. Dine outside under the covered patio for fresh-squeezed cold and green juices, steaming hot cappuccinos, egg white frittatas, huevos rancheros, and brioche French Toast.
This Awaken Your Senses package starts at $1,135.
Jill Weinlein
Los Angeles based Jill Weinlein covers travel, food and lifestyle destinations for multiple newspapers, magazines and websites. Her areas of expertise include, luxury travel, culinary reviews, cruising and family travel destinations. Born in Los Angeles, Jill studied Communications and Theatre Arts at UCLA. She has a a Dine and Travel blog - www.dineandtravel.me and she writes a weekly restaur...(Read More)