By Jill Weinlein Nov. 22nd, 2021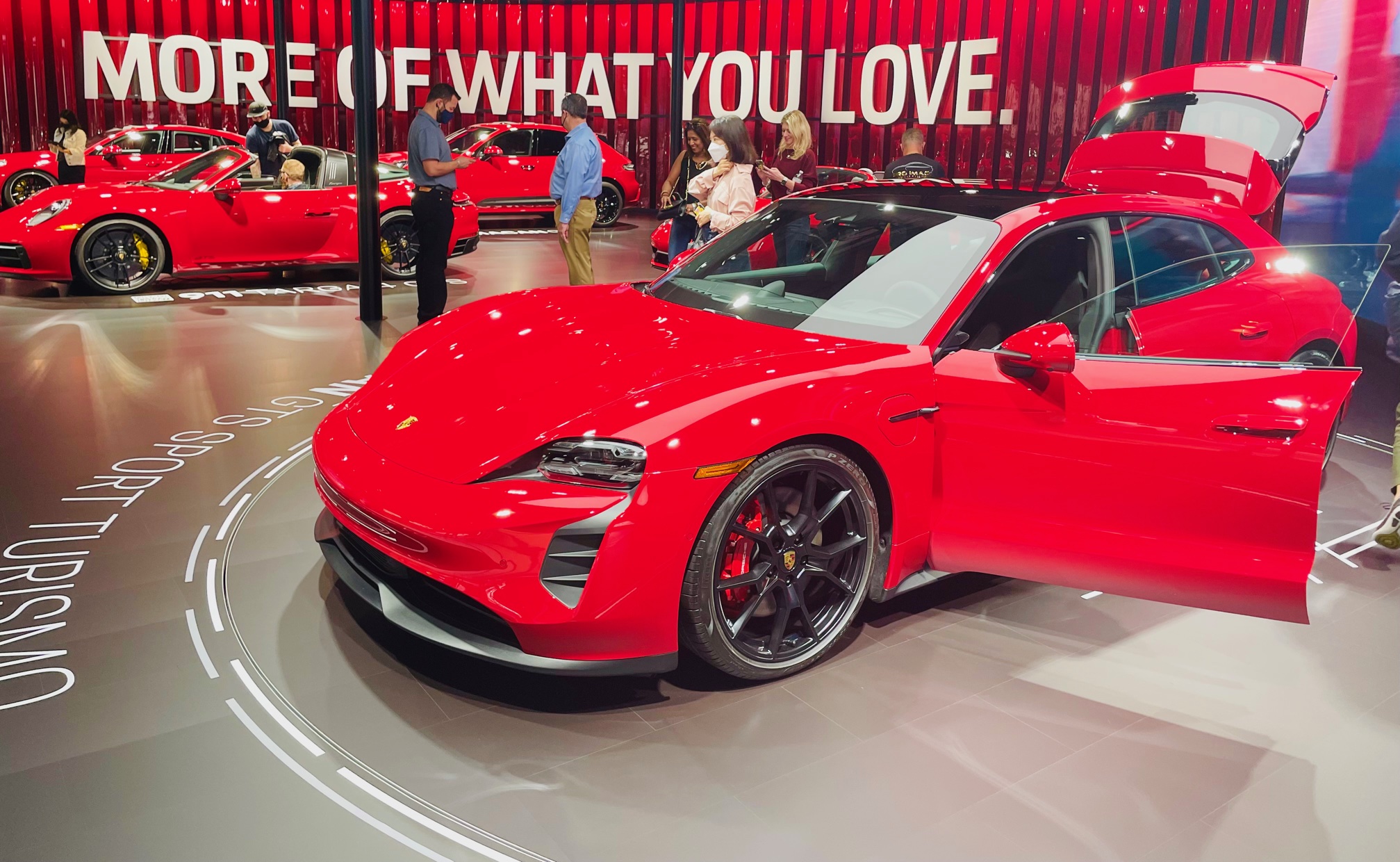 Jill Weinlein
The 2021 LA Auto Show is recharged and electrifying this year. Not only are there global electric vehicle debuts, but also exotic cars, custom cars, concept cars and 10 days of exhilarating test drives. Car fans, influencers and shoppers can test-drive vehicles from brands such as Audi, Chrysler, Dodge, Electra Meccanica, Fiat, Ford, Honda, Jeep, Nissan, Ram, Subaru, and Toyota.
This year's in-person show is the leading automotive and lifestyle event in Los Angeles from Nov. 19 to Nov. 28. Automakers from around the world are showcasing why the world of mobility is one of the most innovative and forward-thinking industries on the planet.
Throughout the 10 days there will be numerous celebrity appearances from the entertainment, sports and automotive worlds including an appearance from LA Clippers #1 Guard, Reggie Jackson on Saturday, Nov. 27 at 3 p.m. He is scheduled to meet fans for one hour.
"The LA Auto Show is a must-attend event every year for a reason, we bring 10 days and one million square feet of indoor and outdoor experiences that our attendees look forward to year after year," said Lisa Kaz, owner and CEO of the LA Auto Show.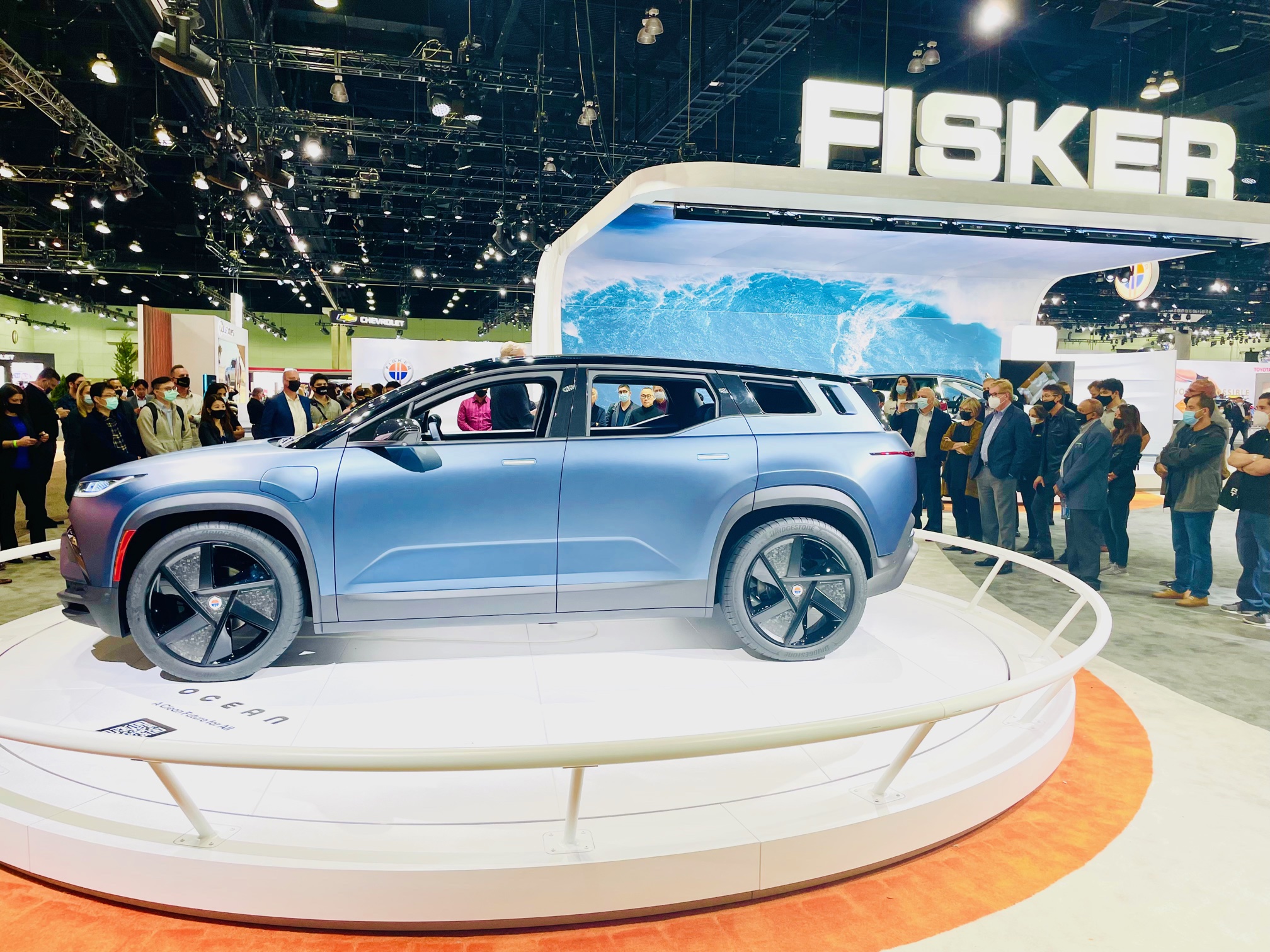 Jill Weinlein
Legendary car-designer Henrik Fisker was at the show telling car fans about his commitment to building beautiful, innovative and clean mobility cars.
The Fisker Ocean is his latest creation. This all-electric vehicle is beautifully crafted and will be affordable. Its revolutionary full-length SolarSky roof allows the sun's rays to generate free energy. When fully exposed to the sun, the Fisker Ocean Extreme's SolarSky can produce up to 1,500 clean, emission-free miles per year.
Fisker Ocean earned a 2021 ZEVAS award for the Crossover $50,000 and below category. THE ZEVAS powered by Electrify America, is the nation's largest open ulltra-fast DC charging network.
Eight other winners were chosen from an initial pool of more than 90 qualifying zero-emission vehicles that meet California standards and are available for sale or pre-order. The other 2021 winners include Hyundai KONA Electric for compact; Alpha Motor Co. ACE Coupe; Tesla Model Y for the over $50,000 Crossover; Canoo Lifestyle Vehicle for Hatchback - Van - Wagon; Tesla Model 3 for over for sedan $60,000 and below; Lucid Air Sedan for above $60,000; Mullen FIVE for Sport Utility Vehicle and Rivian R1T Truck.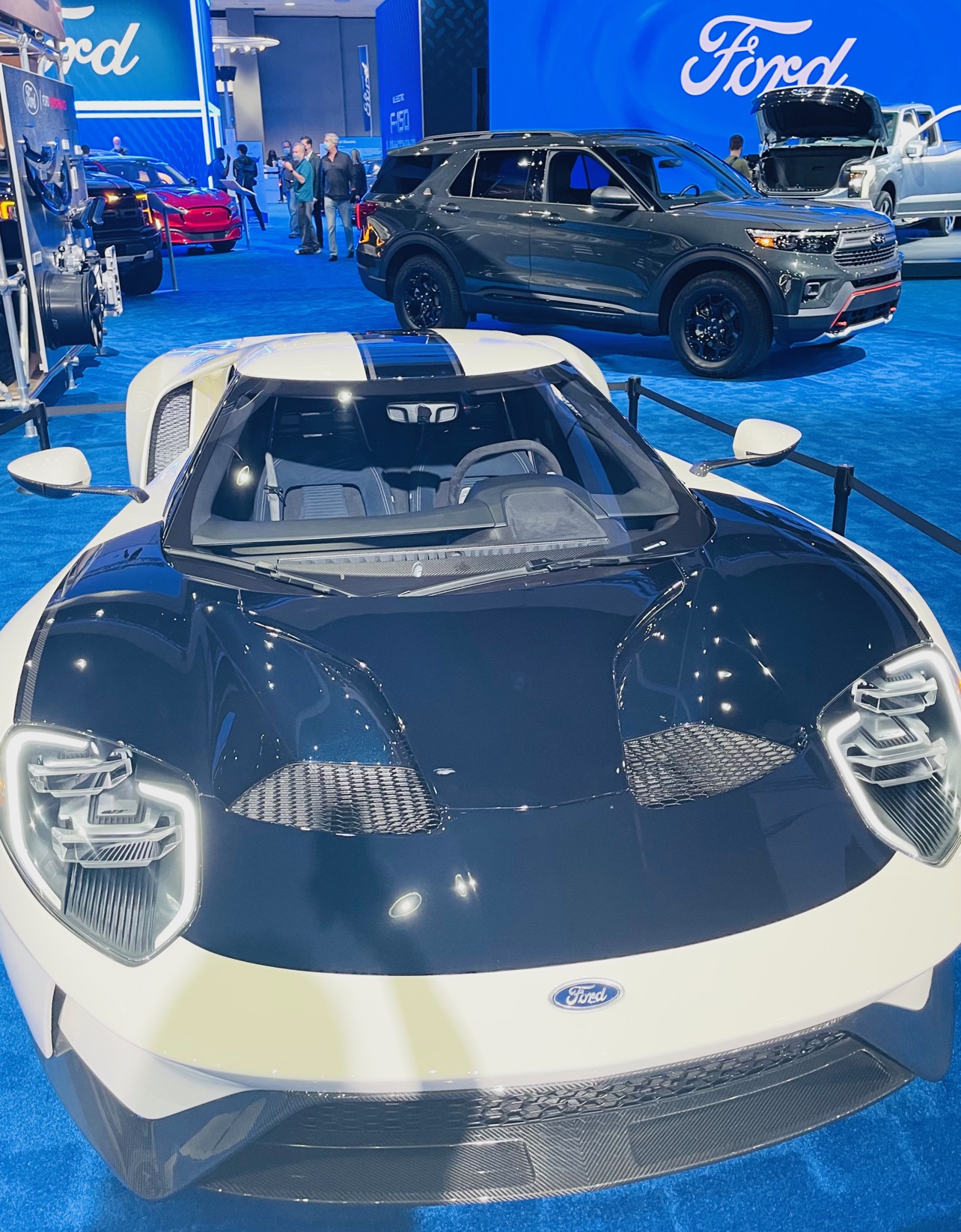 Jill Weinlein
Ford's "Built To Electrify" experience inside the West Hall of the Los Angeles Convention Center offers guests the opportunity to learn the benefits of electric vehicle (EV) ownership and see Ford's full EV lineup.
Be sure to see the 2021 Ford GT Heritage Editon, inspired by the Ford GT, the only American supercar to win the greatest endurance race in motorsports. Inspired by the 1966 Ford race car that won those races, the new 2021 Ford GT Heritage Edition features Frozen White exterior paint with an exposed carbon fiber hood. Ford produced 346 Heritage Editions.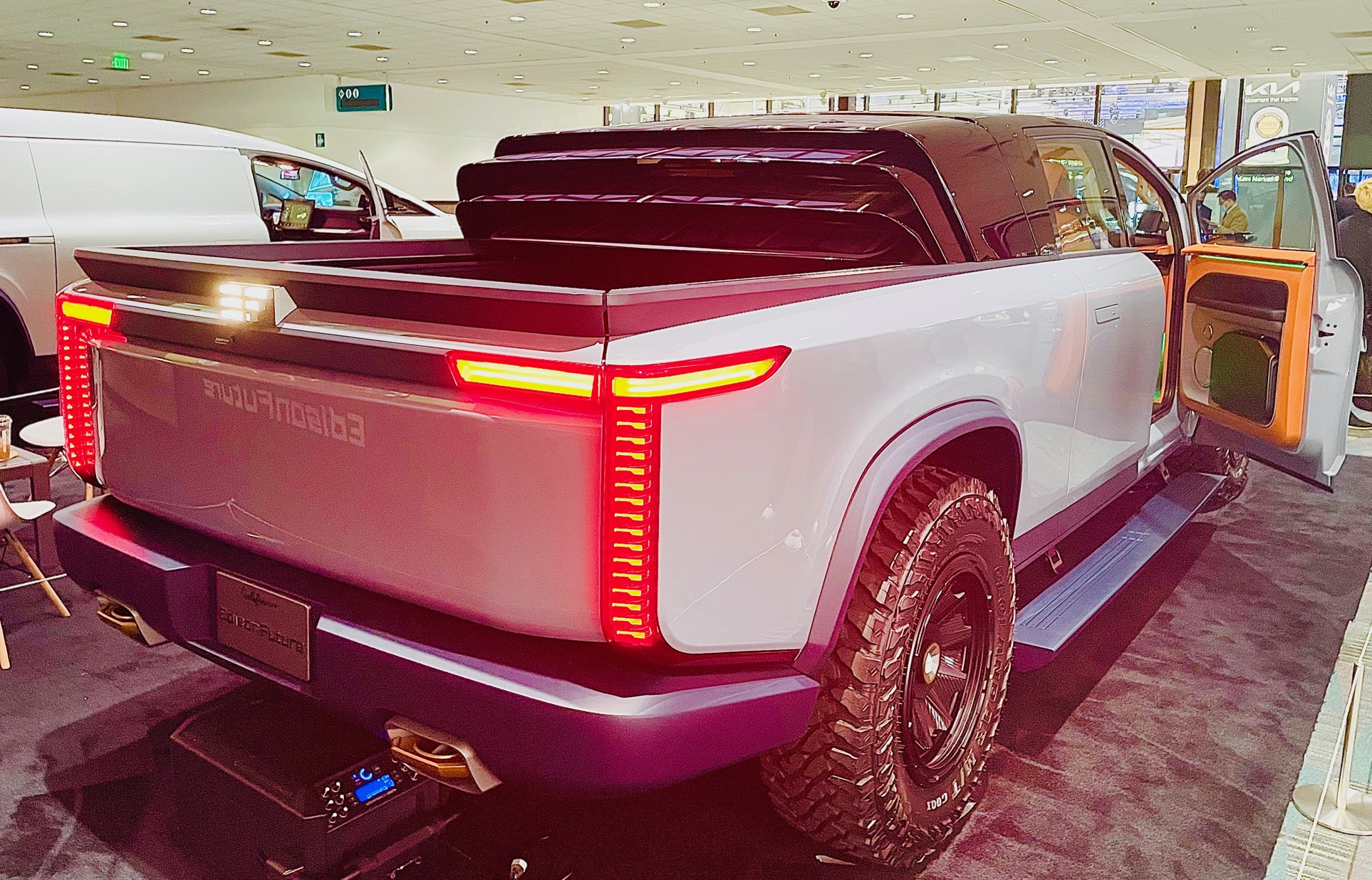 Jill Weinlein
In the West Atrium check out the new way to EV with EdisonFuture a light-duty vehicle and EF1-T Electric Solar pickup truck for a responsible and sustainable future. These are designed for urban, rural and commercial driving.
The EF1-T Super goes from 0-60 MPH in 3.9 seconds with a 450-mile range (EPA Estimate).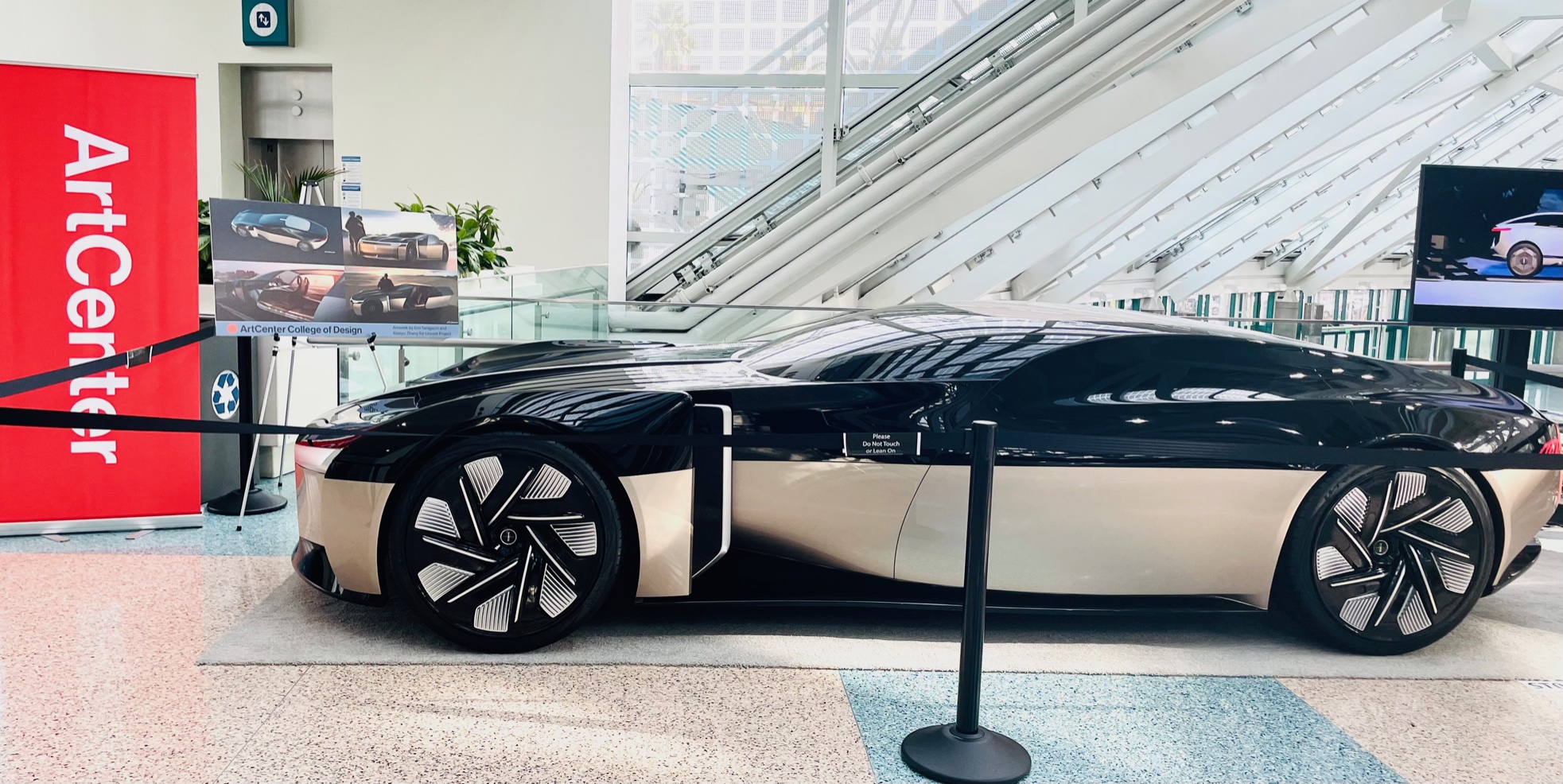 Jill Weinlein
The ArtCenter College of Design in Pasadena has a concept 'Quiet Flight' car in the South Terrace. View students sketch demos and see their work 'Quiet Flight' a full-scale concept developed in partnership with Lincoln. Well known Transportation Design alumni will be on hand during various times throughout the show discussing career trajectories and their latest projects.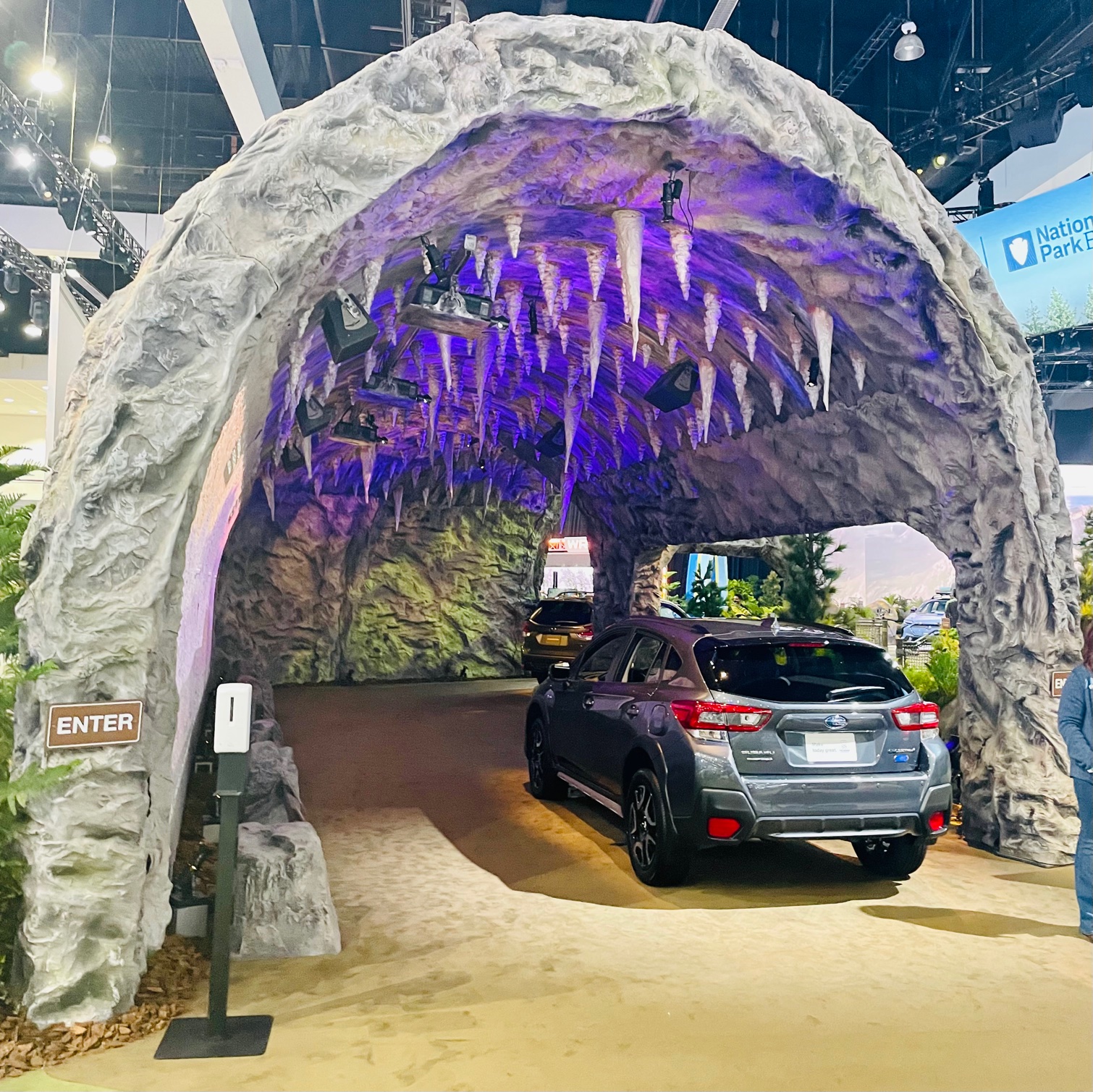 Jill Weinlein
Subaru National Parks Experience is an all-new auto show experience showcasing core Subaru models and the brand's dedication to preserving our National Parks in the West Hall. Subaru rolls out its all-new all-electric 2023 Solterra with all-wheel drive. Using a two-motor design, it offers 215 horsepower and an enhanced driving experience with paddle shifters and one-pedal driving.

Jill Weinlein
Kia has a big presence at the Auto Show this year in the West Hall. With the rise in zero-emission vehicles, the show has an indoor EV Test Track powered by Electrify America. A diverse selection of EV models to test drive includes Kia, Porsche, MINI and Hyundai.
This year Kia gets to bring the sparkling numerals '2022' to Times Square for New Year's Eve. The numerals are on display in the Concourse Foyer. After the show, they will travel on the road on a Kia Telluride and Kia EV6 leading the way. They will stop at Kia dealerships along the way and visit their partner charities to celebrate the season. At each stop, the Kia EV6 will be supplying power to the numerals via its impressive onboard generator capability.
Tickets to the LA Auto Show are $20 all day for 13 to 64-year-olds. $12 for seniors and $6 for ages 6 to 12.
Jill Weinlein
Los Angeles based Jill Weinlein covers travel, food and lifestyle destinations for multiple newspapers, magazines and websites. Her areas of expertise include, luxury travel, culinary reviews, cruising and family travel destinations. Born in Los Angeles, Jill studied Communications and Theatre Arts at UCLA. She has a a Dine and Travel blog - www.dineandtravel.me and she writes a weekly restaur...(Read More)