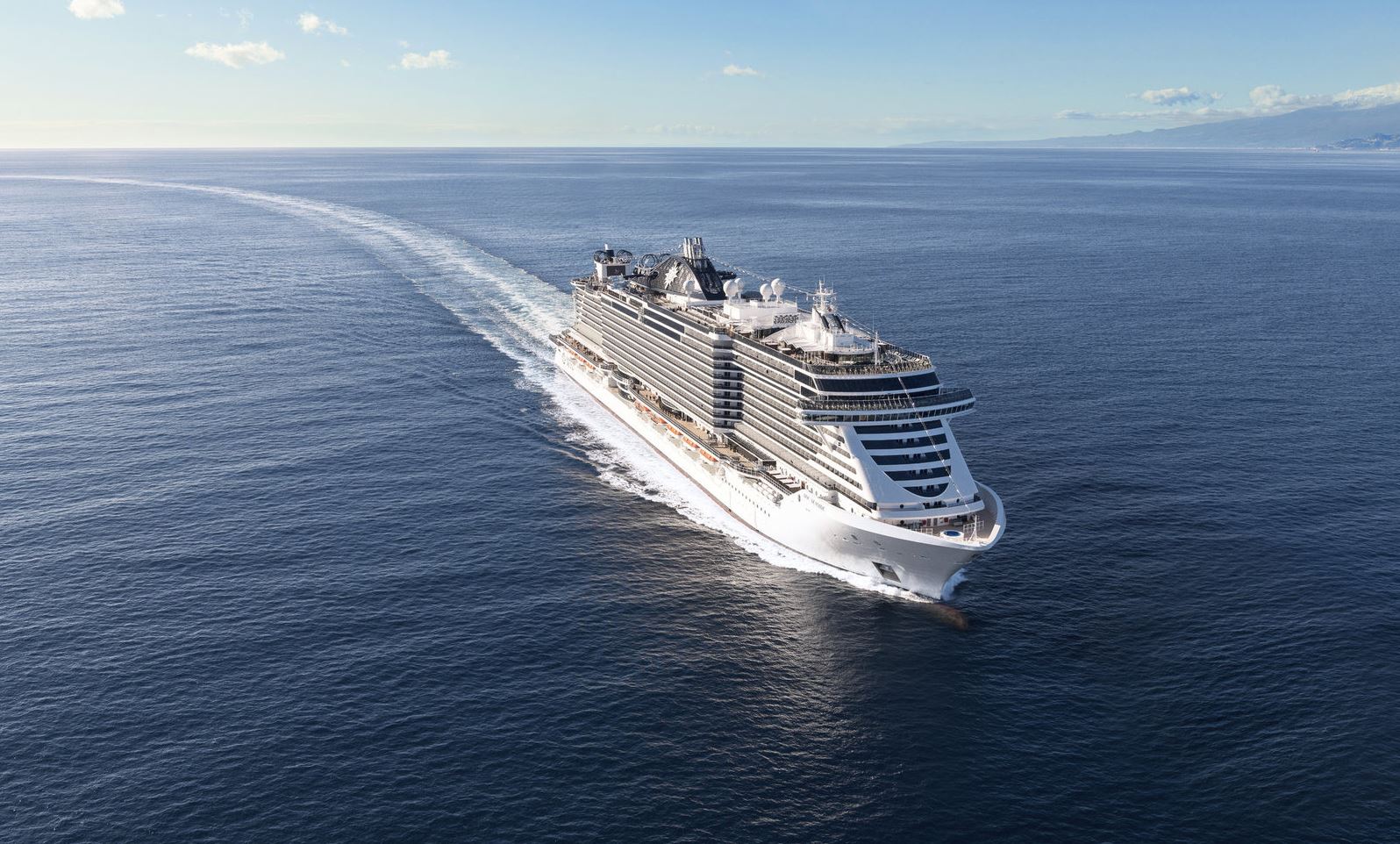 MSC Cruises
MSC Cruises is truly a global concern; founded in Italy in 1960, the world's largest privately held cruise company is registered in Switzerland and has Miami as its base of operations in the U.S. And it brings a signature Mediterranean elegance to a form of travel that is often dismissed as severely lacking in style by more sophisticated travelers. The company's mission is to "create unique and unforgettable emotions for guests through discovery of the world's cultures, beauties and tastes," and it espouses a "commitment to excellence in hospitality, professionalism, dedication and mastery of every single detail" to make that a reality.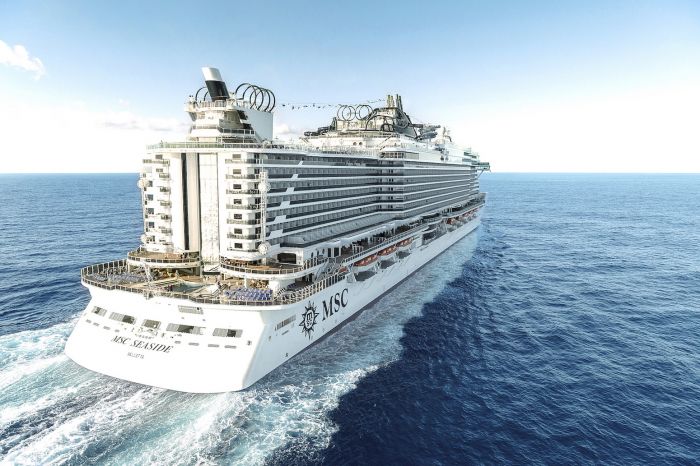 MSC Cruises
Their latest endeavor is the MSC Seaside, aka "the ship that follows the sun," and it was launched by no less a luminary than silver screen legend Sophia Loren, who acts as "godmother" of all MSC cruise ships. Part of a fleet of high-tech new vessels that MSC is bringing into service through 2026, she's the flagship of the new Seaside Class of cruiser that MSC created to both honor its heritage and make the most both the latest maritime and hospitality technology. And her home port is Miami, spearheading the company's plan to grow its business in North America after having established itself as the number one cruise brand in Europe.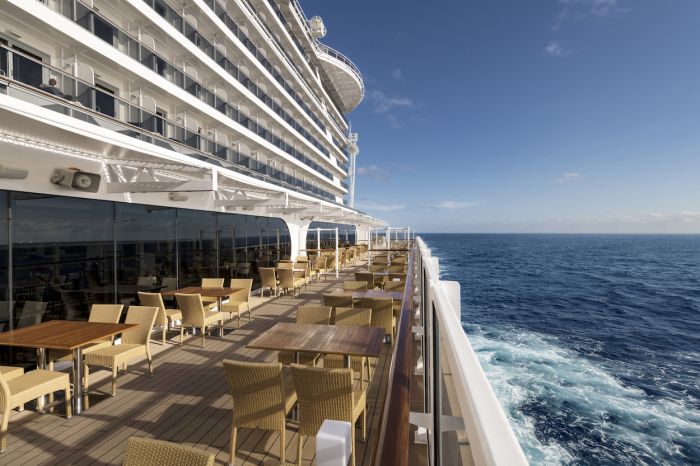 MSC Cruises
MSC Seaside is a brand new prototype designed specifically for lovers of the sun and the aim of its overall design is to bring guests "closer to the sea" rather than keeping them cooped up in the bowels of the ship. Thus it boasts extensive outdoor public spaces and innovative ways to engage with the ocean during a voyage. MSC Seaside is also the perfect place to experience the exclusive MSC Yacht Club, a "ship within a ship" designed as a private reserve for those opting to pay extra for the privilege while enjoying access to the many recreation and entertainment options on board.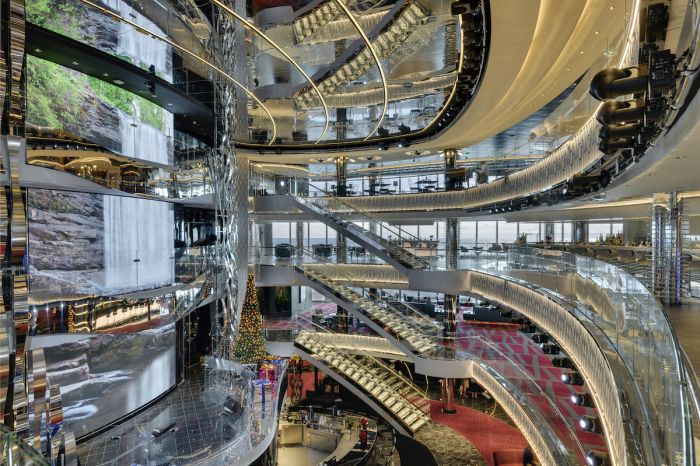 MSC Cruises
MSC Yacht Club guests' amenities include lavishly appointed suites with balconies, an exclusive 24-hour butler service at their beck and call, a dedicated concierge to handle any request they might have, all-inclusive meals served in an elegant, private restaurant, an exclusive Top Sail bar / lounge, unlimited drinks in all MSC Yacht Club areas as well as all bars and restaurants throughout the ship, and use of a private swimming pool and sun deck, among others – there's even priority elevator service for those wearing the coveted MSC Yacht Club bracelets with built-in transmitters.
The look of the sleek ship was inspired by a luxurious Miami beach penthouse and features a number of unique and innovative design elements, including two glass-floored catwalks and a 131 ft. high "bridge" affording guests an incomparable view of the ocean while a "waterfront" boardwalk, the widest on any ship ever built, wraps around the vessel, and certain glassed-in elevators even look out to sea. To make the most of it, MSC designed the MSC for Me app offering the ultimate connected cruise experience, allowing guests seamless access to both onboard and on-land experiences they desire most.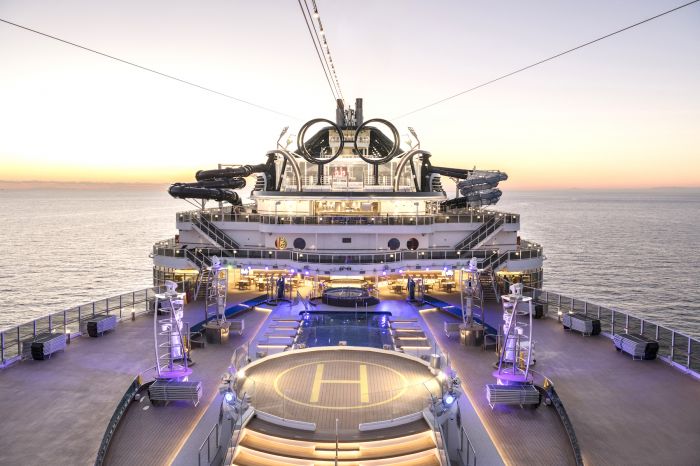 MSC Cruises
Developed to provide the perfect accommodation for every type of guest, the ship offers flexible modular staterooms for groups of up to ten as well as exclusive aft corner suites with captivating sea views, balcony staterooms with extended private terraces overlooking the waterfront boardwalk and luxurious suites with their own outdoor whirlpool baths. That's in addition to a full-sized bowling alley, XD cinema, a zip line, and the most interactive aqua park ever seen at sea with five innovative water attractions.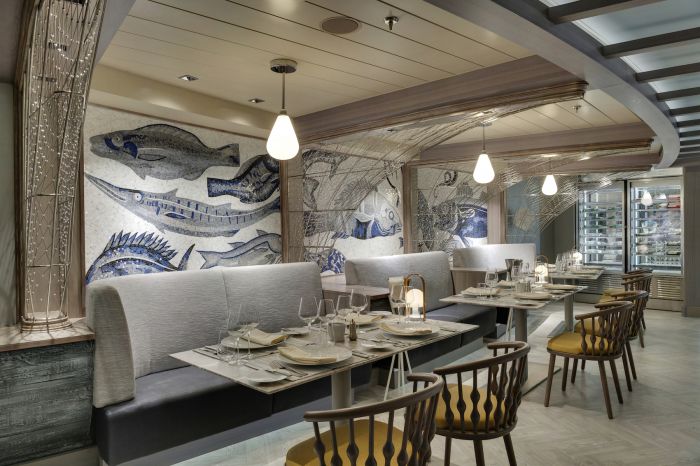 MSC Cruises
High quality, international dining in keeping with MSC's Mediterranean roots is a hallmark of the MSC experience. MSC Seaside takes this to the next level with six specialty restaurants featuring concepts from around the globe and both indoor and outdoor options. One of the highlights is Asian Market Kitchen from renowned Pan-Asian chef Roy Yamaguchi, known as the innovator of a brand of Hawaiian fusion cuisine that's an eclectic blend of California, French and Japanese cooking traditions created with fresh ingredients from the Islands. Other onboard highlights include a luxury seafood restaurant called Ocean Cay, an authentic American-style steakhouse, the Butcher's Cut, and a new French bistro, La Bohème.
Ensconced in the ship's signature MSC Aurea Spa it's easy to forget you're actually at sea. The luxurious Balinese-style spa offers signature relaxation treatments aimed at "revitalizing body and soul." Complete with an extensive massage menu, thermal area, outdoor Jacuzzis, a beauty salon and nail boutique, the end result is to leave you feeling pampered from head to toe. Near the spa, you will also find a sizable fitness center equipped with state-of-the-art Technogym cardio and strength-training equipment, the same brand used by Ferrari's Formula One team, which offers a wide range of original fitness courses and training programs.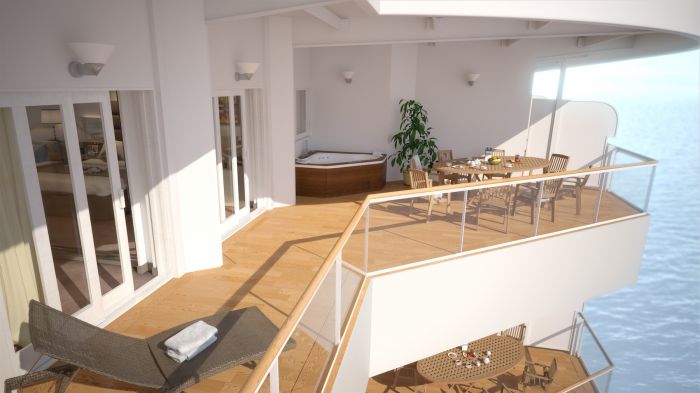 MSC Cruises
There's a wide range of onboard shopping experiences to explore as well, ranging from the spa's wellness-focused boutique to exercise apparel, designer clothing and accessories, fine jewelry and watches, and a duty-free perfume shop to rival that of even the most impressive European airport. MSC has also partnered with Leica, the world's best camera brand, to create beautiful and lasting memories in photographic form that guests can choose to either download of have professionally printed for an extra fee.
Entertainment is of course another key element of any MSC Cruise. From the dedicated bar and nightlife areas to roving outdoor parties, gala theme nights, and high-energy happenings such as a silent DJ pool party, there is never a dull moment on board. There's also a high-tech theater which stages a varied program of spectacular Broadway-style shows. MSC Seaside sails year-round from Miami to the Caribbean offering perfectly curated seven-night eastern and western Caribbean itineraries. In November 2019 it will also start visiting Ocean Cay MSC Marine Reserve, MSC Cruises' private Bahamian island.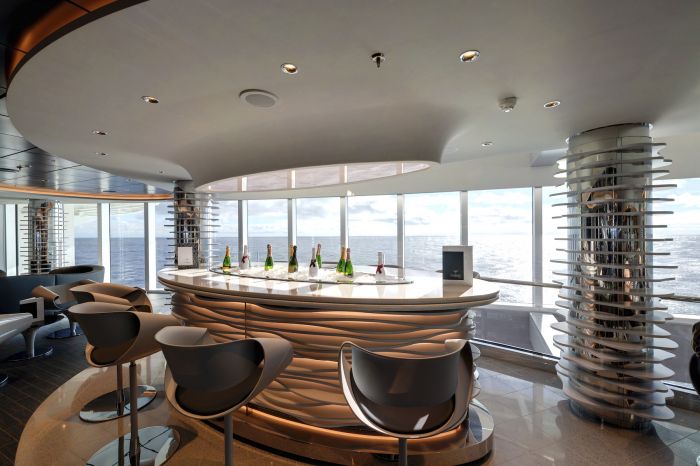 MSC Cruises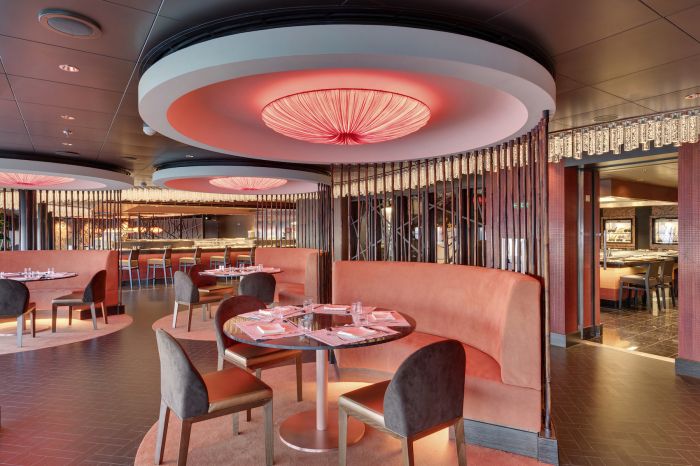 MSC Cruises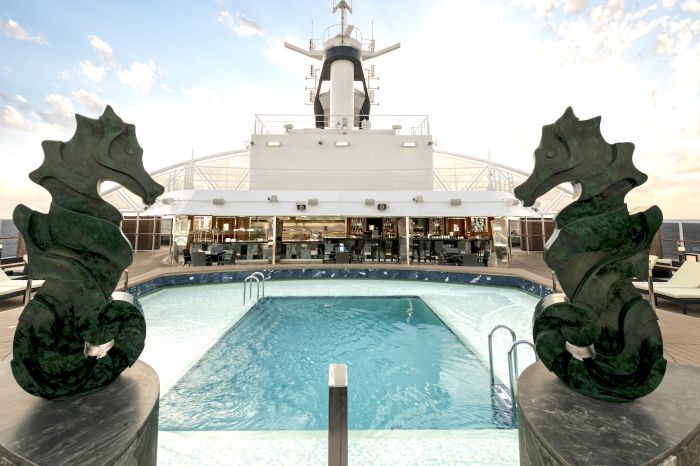 MSC Cruises