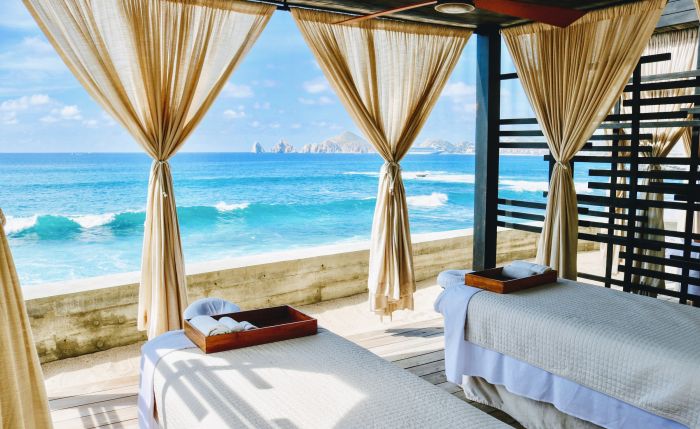 The Cape, a Thompson Hotel
More than just a simple spa break, the upcoming multi-day wellness retreat at luxury boutique hotel The Cape promises to combine challenging group workouts and mindful meditation sessions with luxe spa treatments. Perhaps the main highlight, though, will be a spiritual cacao ceremony led by a local guide that explores ancient Mayan wisdom and practices. Retreat goers can also expect to be wowed with farm-to-table fare at signature restaurant Manta – and maybe indulge in a hard-earned cocktail or glass of Mezcal.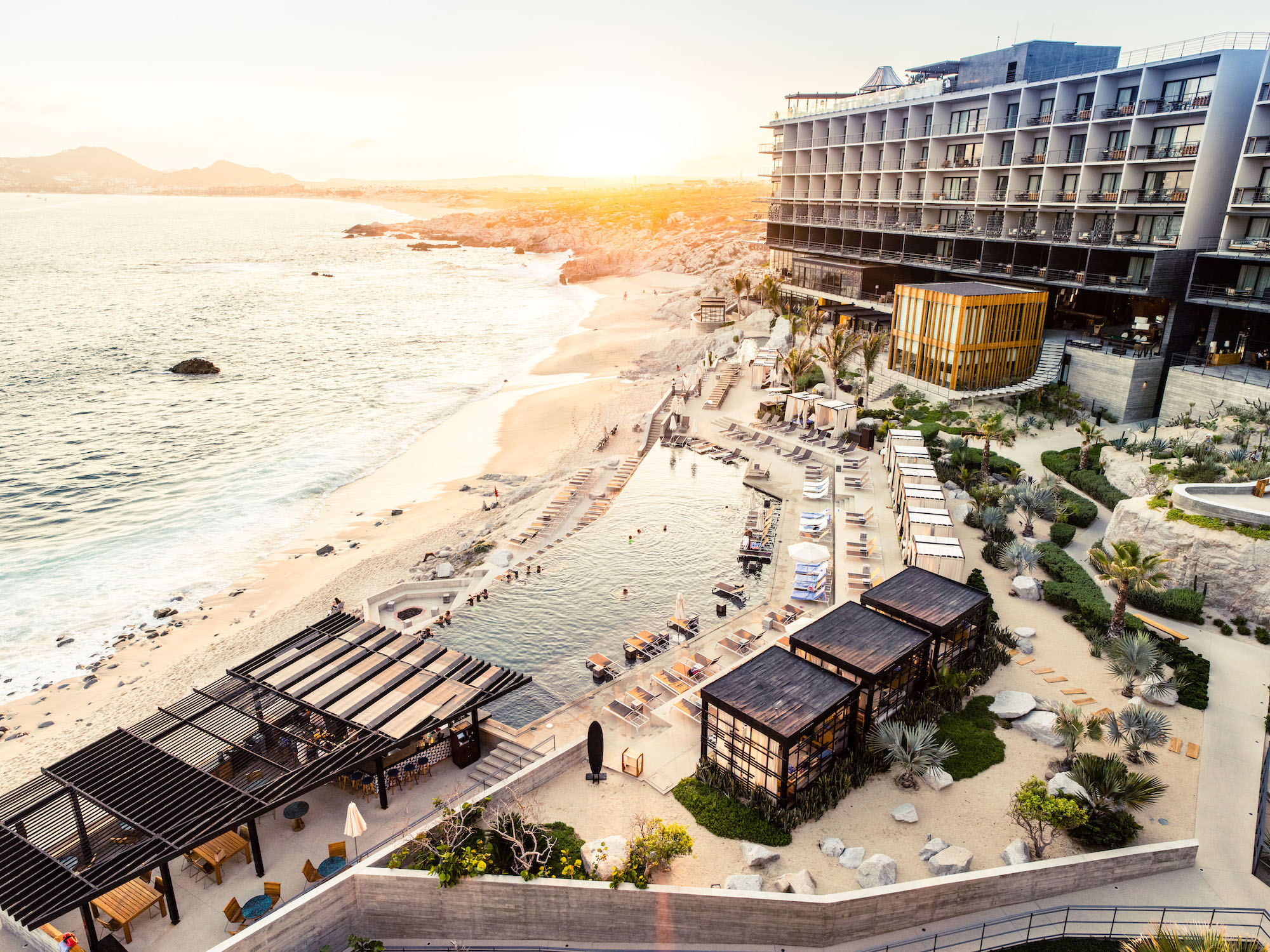 Nick Hall
THE CAPE
Designed by lauded Mexico City architect Javier Sanchez, The Cape sits on one of the most desirable stretches of Baja coastline that transitions effortlessly from desert-scape to oceanfront. When it comes to décor and interior styling, the midcentury-modern-meets-Baja-Cali-cool-vibe is all down to designer Marisabel Gómez Vázquez. A serious wow-factor lobby arrival experience (think upscale 1960s era Bond villain lair) coupled with two sophisticated swimming pools (one carved from natural rock and filled with saltwater) and a rooftop lounge, make it a key destination in Los Cabos.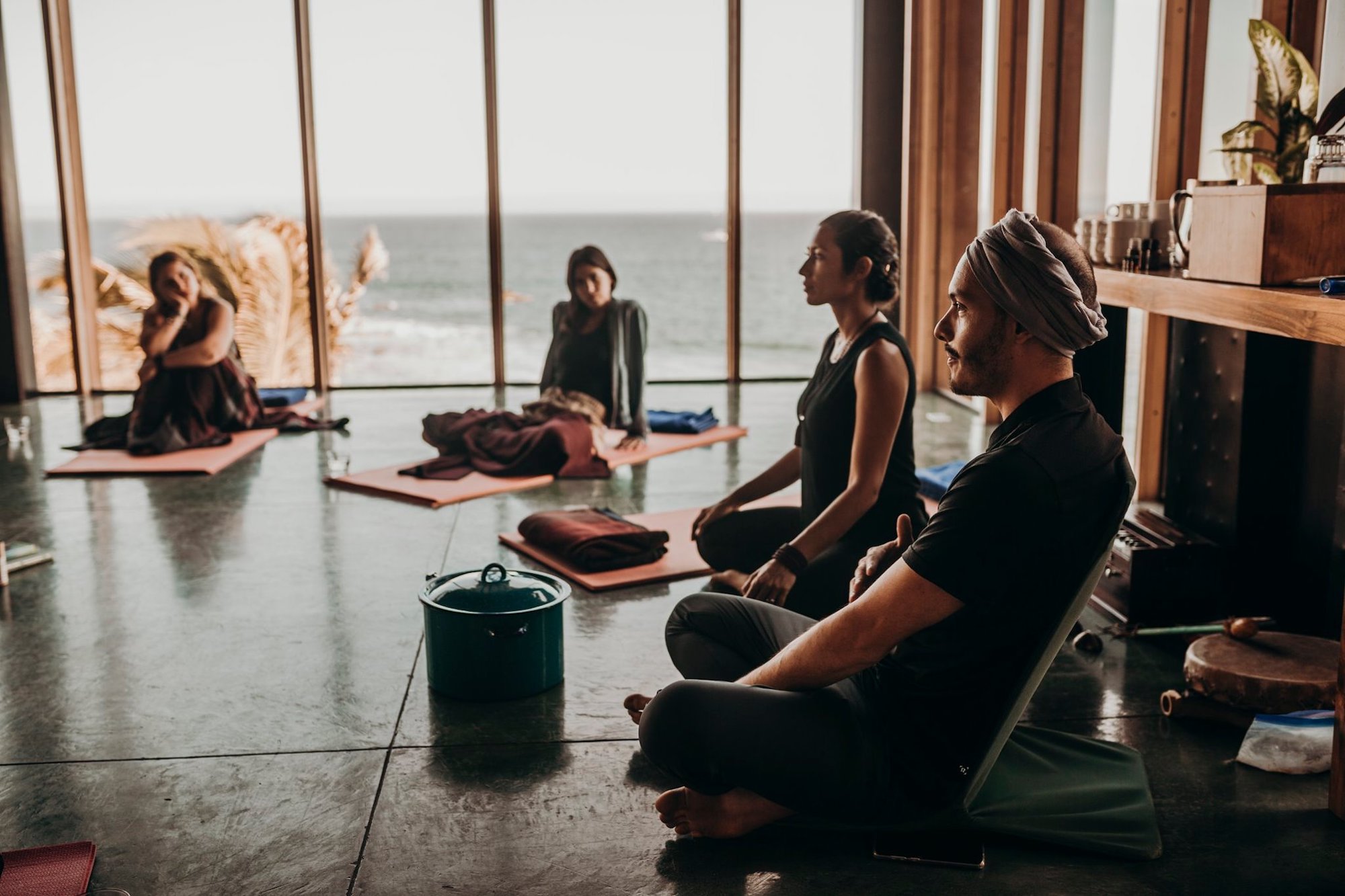 Baja Wellness
THE RETREAT
A perfect combination of physical fitness meets mental wellbeing, the fall wellness retreat incorporates a workout program designed and led by internationally-renowned trainer Modu Seye that spans rooftop spin and sunrise beachside yoga classes to a more gentle restorative practice. Alongside spa treatments, a star highlight of the retreat has to be the spiritual cacao breathing ceremony led by Diego Cervantes of Baja Wellness. Once considered "The Nectar of Gods" by the Mayans, and celebrated for its ability to relax the nervous system and open the heart chakra, a warm drink made from raw ceremonial grade cacao (sourced from either Chiapas or Oaxaca) will be offered to help guests connect with the self through intention setting, mindful meditation, and guided breathwork.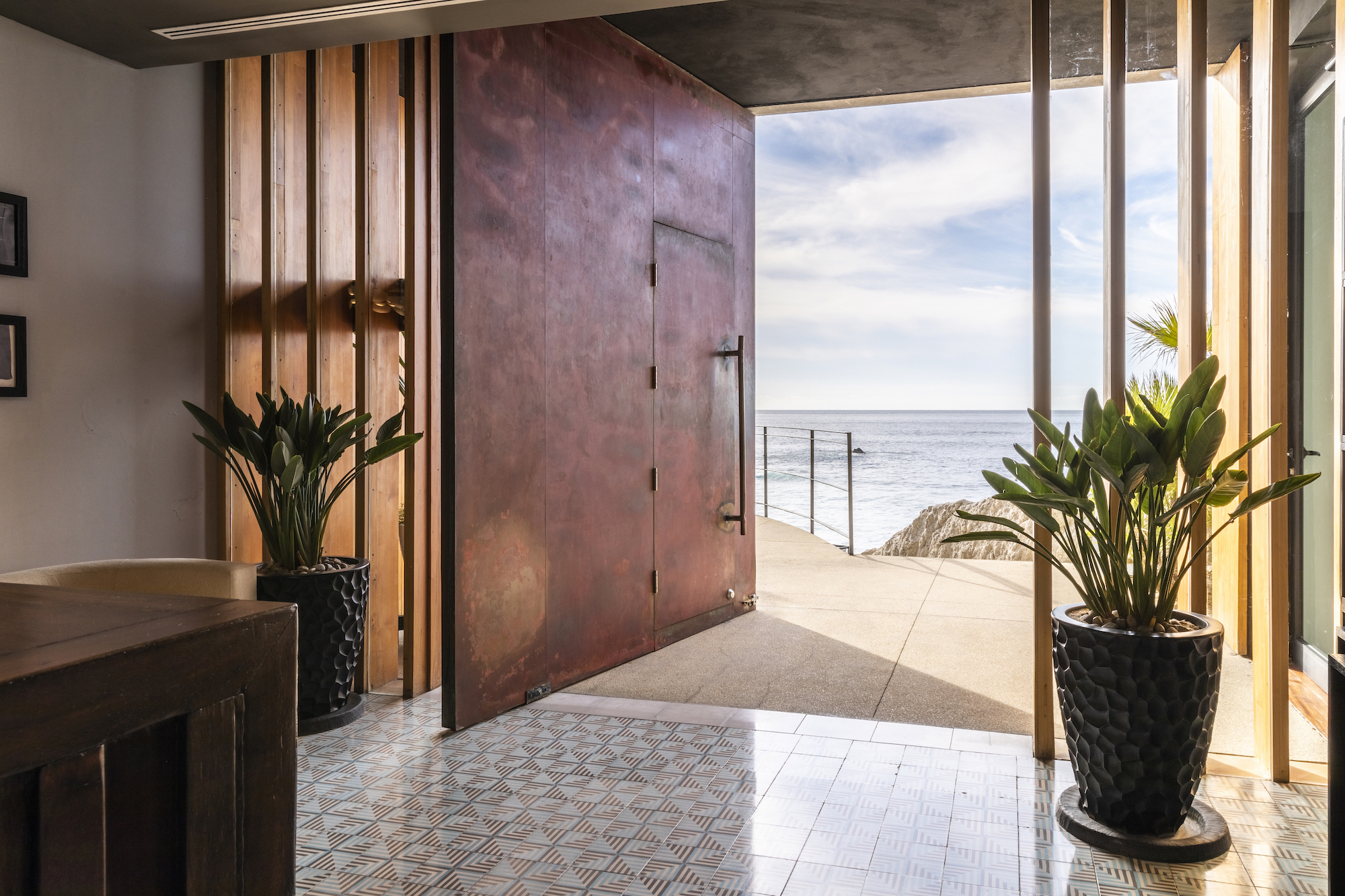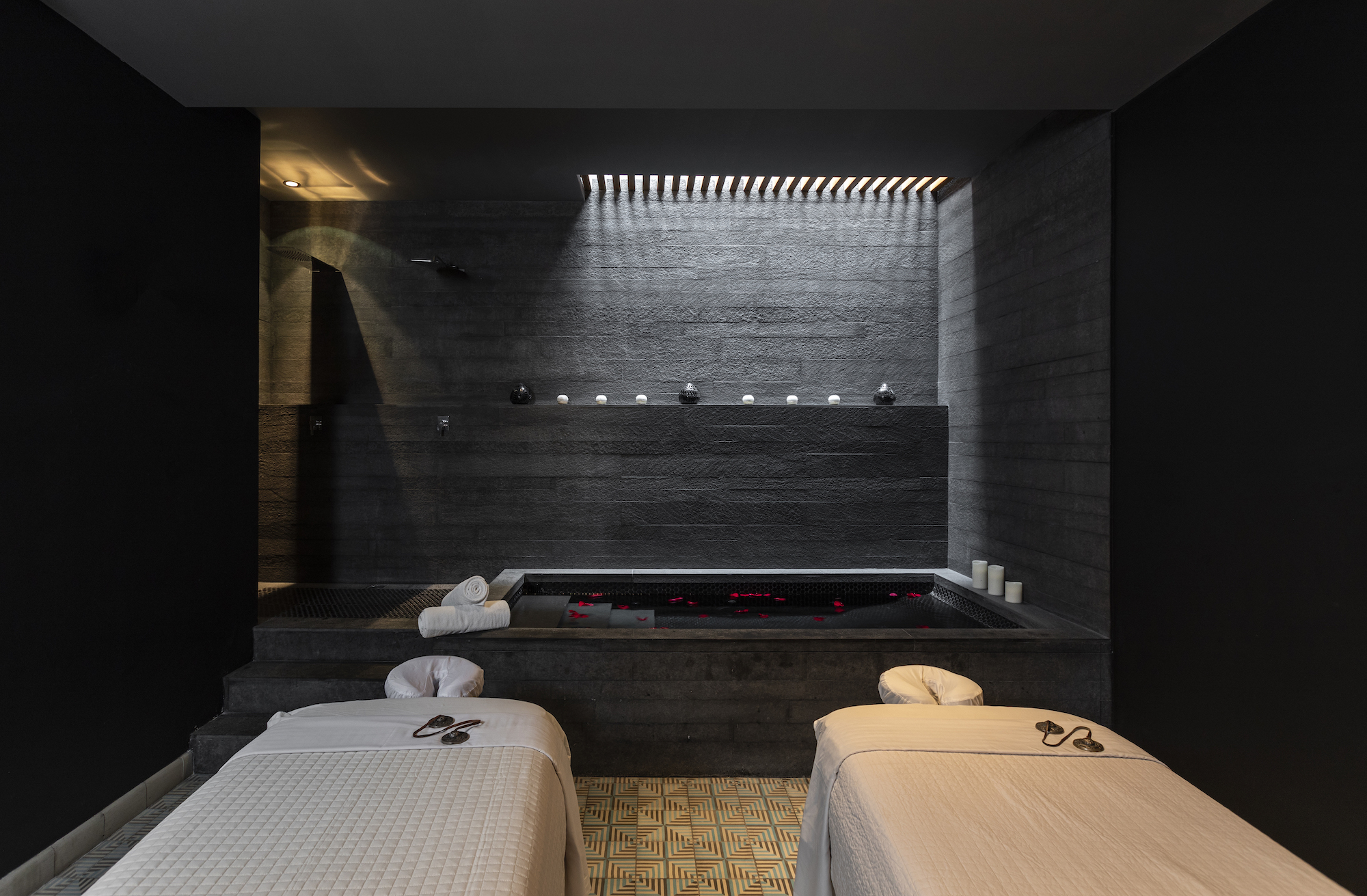 The Cape, a Thompson Hotel
CURRENTS SPA
Built into a natural rock formation on the property, architect Javier Sanchez has stated that one of his most 'surprising spaces' at The Cape is the Black Labyrinth hallway inside Currents Spa, where the unexpected interplay of light and dark, combined with sounds of the ocean, heighten senses and play deeply on the emotions of the visitor. Boasting seven treatment rooms, two of which are just steps from the sand, spa services included in the retreat will incorporate local ingredients like lavender and agave. After check-in, the aforementioned hallway leads to an open-air yet secluded relaxation lounge on the southwest side of the property where hot and cold plunge pools afford views of Monuments Beach across the Sea of Cortez to Cabo's famed El Arco rock formation. It's a transcendent spot to linger pre- and post-treatment with a cup of tea or infused fruit water.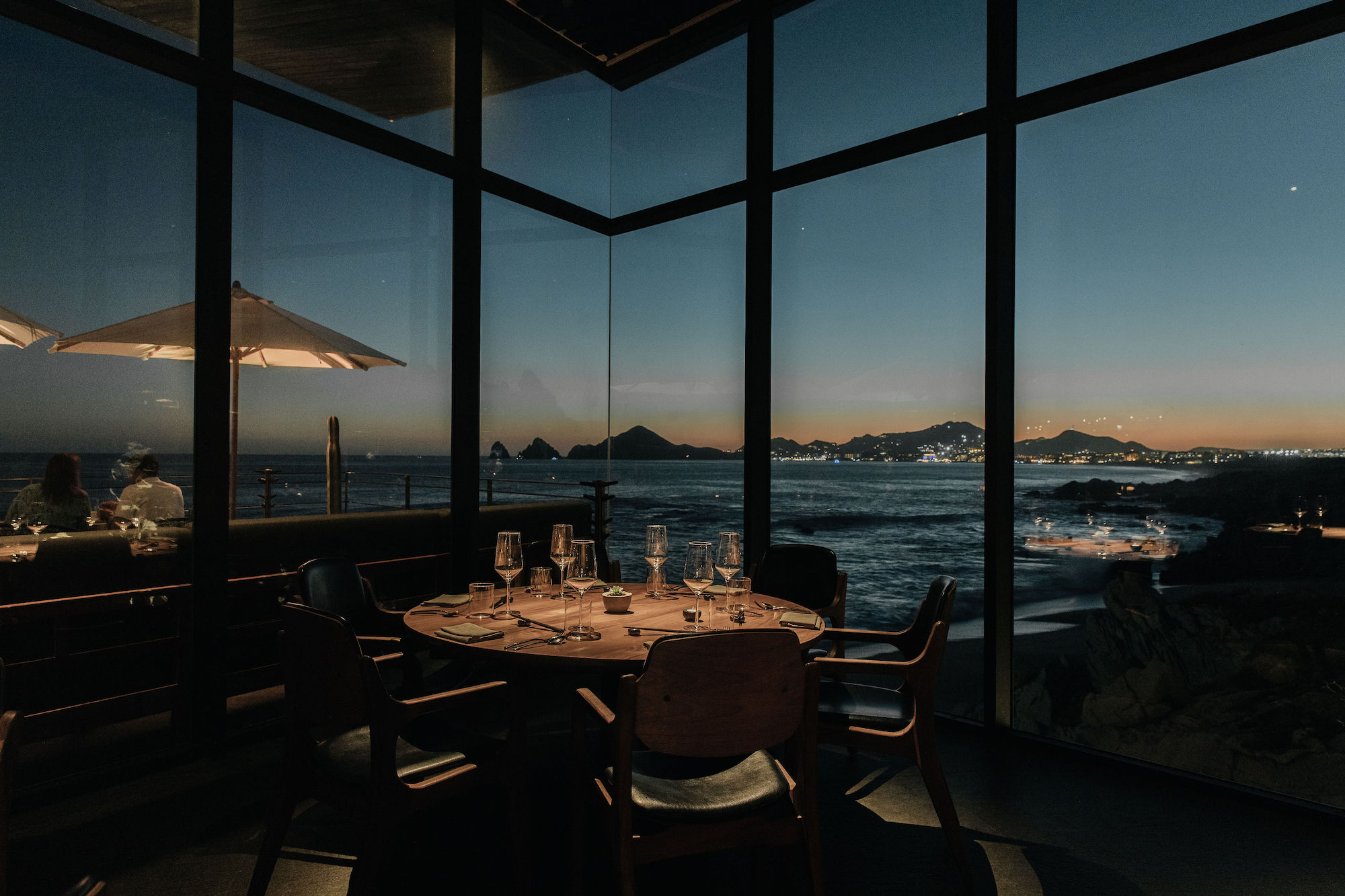 The Cape, a Thompson Hotel
WORLD-CLASS CUISINE
While healthy and organic eats will reign supreme, alongside breakfast, a morning juice bar, plus protein-packed and vegetarian lunches, guests can also look forward to a nightly farm-to-table dinner at Manta. The swanky restaurant concept from star-chef Enrique Olvera, whose Mexico City flagship Pujol was recently voted Number 12 in the World's 50 Best Restaurants, showcases ingredients sourced from local farms, fishermen, and aquaculture specialists. It's a sleek, moodily-lit space designed to touch all five senses – chef Enrique's personally curated "sunset at the beach" Spotify playlists are toe-tappingly good – that's well-worth dressing up for.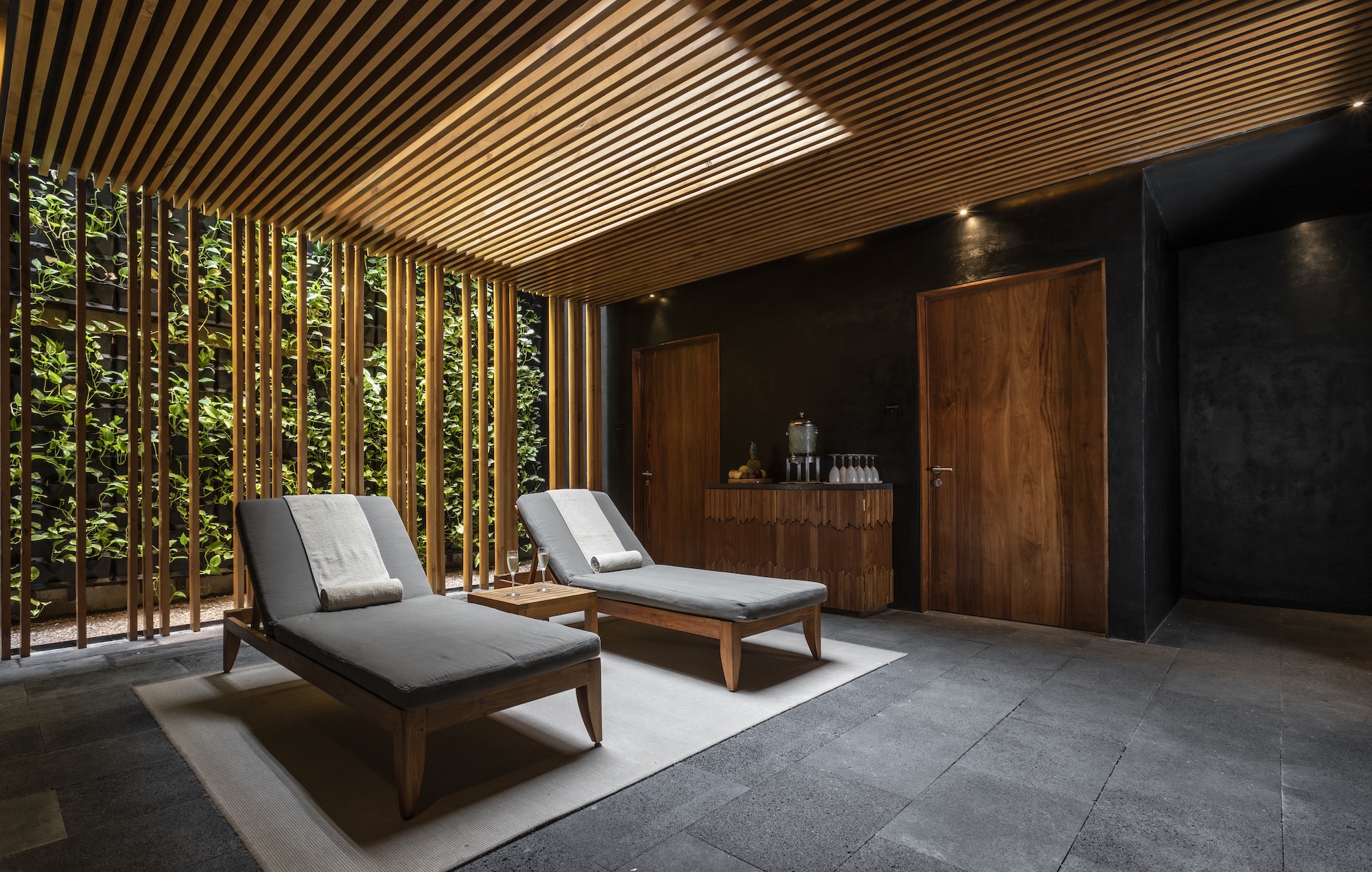 The Cape, a Thompson Hotel
THE DETAILS
Running Thursday, October 31 through Sunday, November 3, rates for The Cape fall wellness retreat are $459 per person, per night in an oceanfront Deluxe King Room. Styled with original artworks, handmade furnishing and regionally produced ceramics, these handsome oceanfront dwellings also boast freestanding copper-leaf bathtubs, and, on the balcony, generously-sized hanging day beds­­ – be sure to pencil in some time here with a glass of wine, listening to the waves or watching boats zig-zag across the bay.
THERE & AWAY
Alaska, United, and American Airlines operate direct daily flights into San Jose Del Cabo from major North American hubs, including Los Angeles, Dallas/Fort Worth, New York, and Denver airports. Private transfers take around 40 minutes and can be arranged directly with The Cape.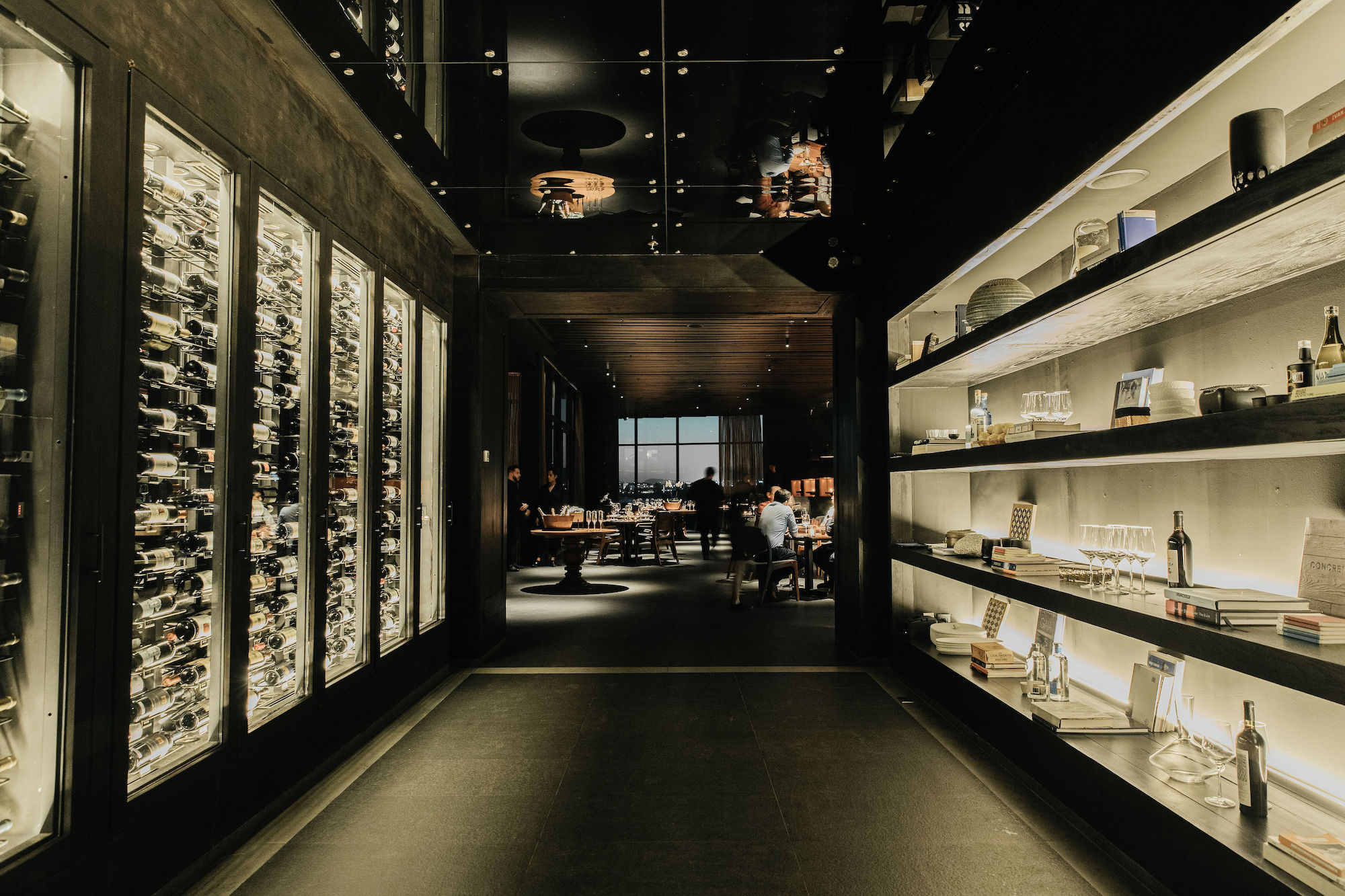 The Cape, a Thompson Hotel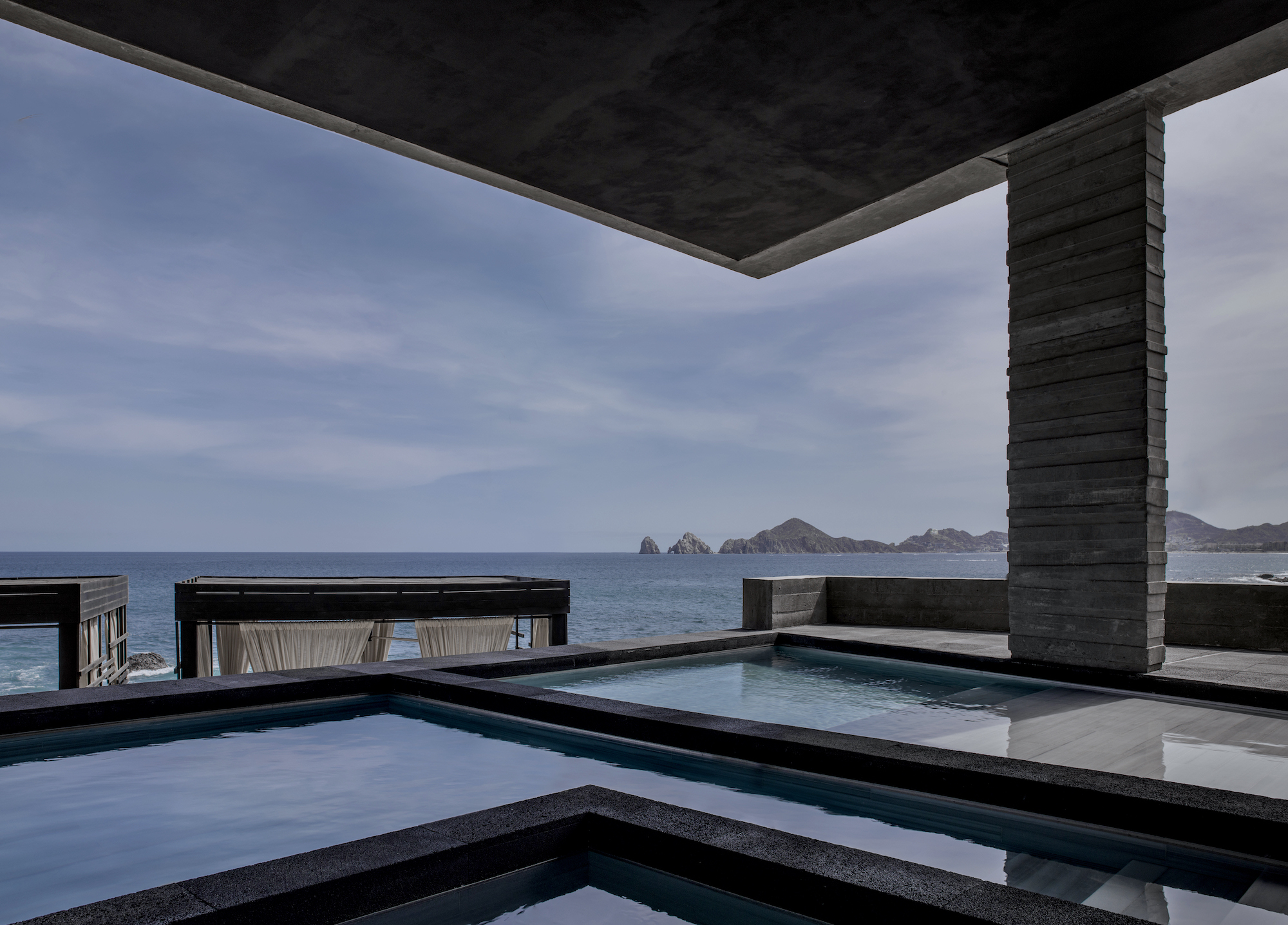 Thomas Hart Shelby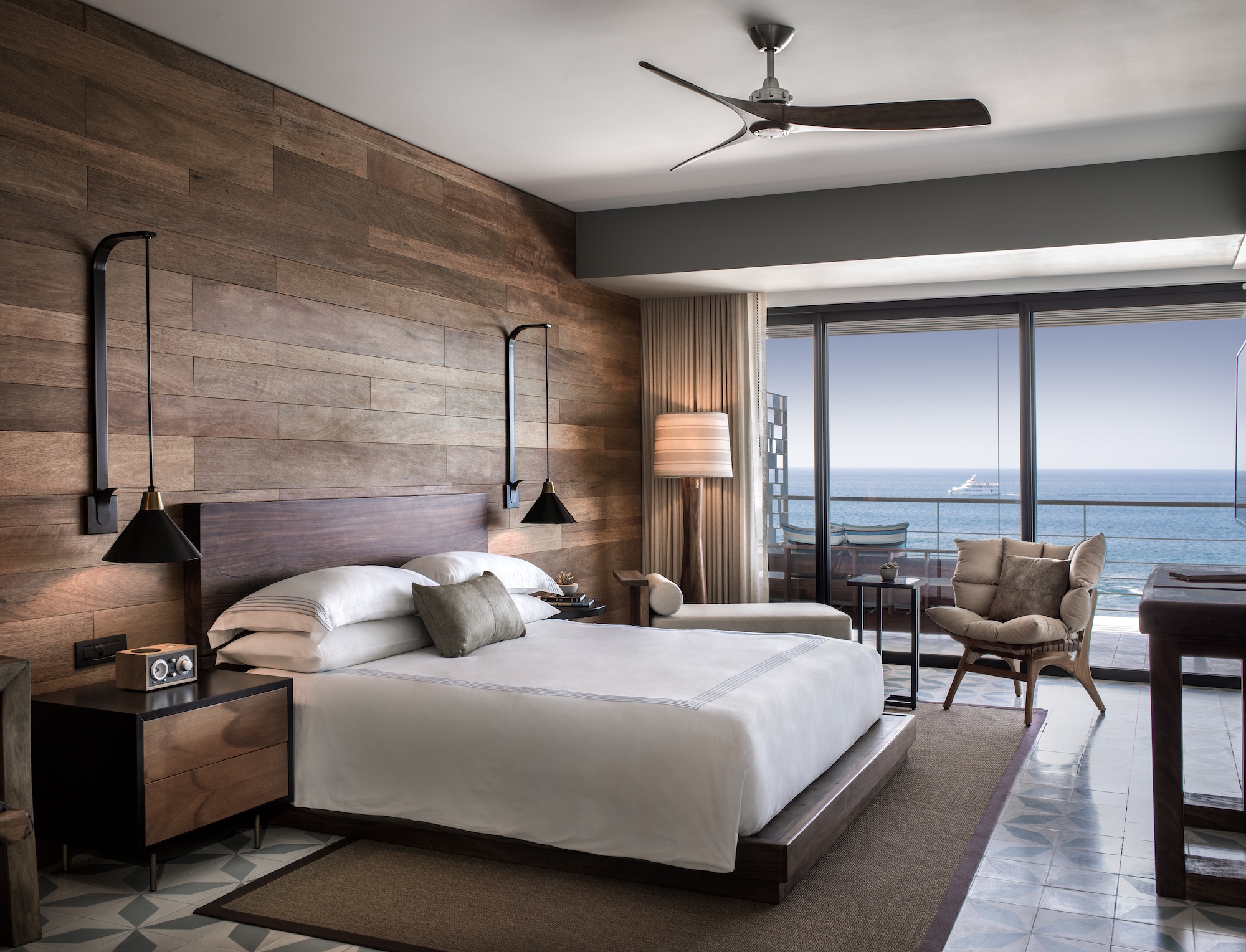 Thomas Hart Shelby