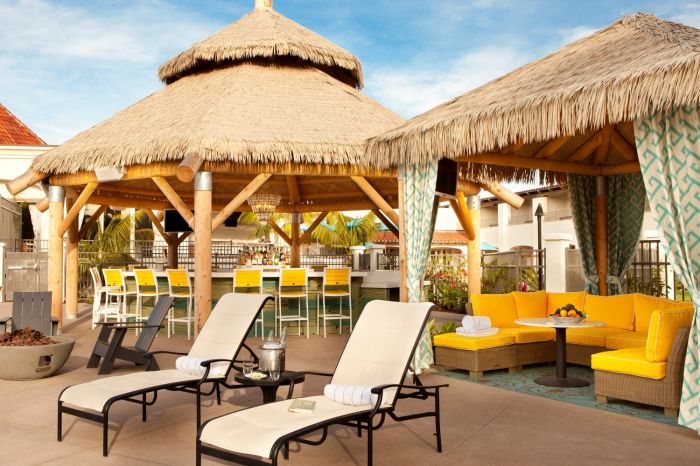 (credit: Kona Kai Resort & Spa)
Noble House Hotels & Resorts, Ltd., a hotel ownership and management group with an upscale portfolio stretching from Seattle to northern and southern California, Colorado, and Florida, recently announced two new offerings aimed to celebrate events and gatherings which were canceled for all travelers in 2020 as well as those wanderlust travelers seeking warm weather and domestic adventure. The luxury resorts in the collection will offer these packages from August of this year to the end of 20201, to allow all travelers to create unforgettable travel experiences.
Starting with their Missed Milestones Program offerings, guests will be allowed to celebrate events and gatherings which were canceled for all travelers in 2020. "Whether large groups, families, couples or individual travelers, we invite everyone to come and live life again in some of the most beautiful places in the country and with endless options for unique experiences, all specially curated to complement each extraordinary destination," said Karen Marchand, event expert for Noble House Hotels & Resorts. To commemorate the missed moments delayed by the pandemic, each of their offerings are tailored to the uniqueness of each property as well as celebrating its local surroundings.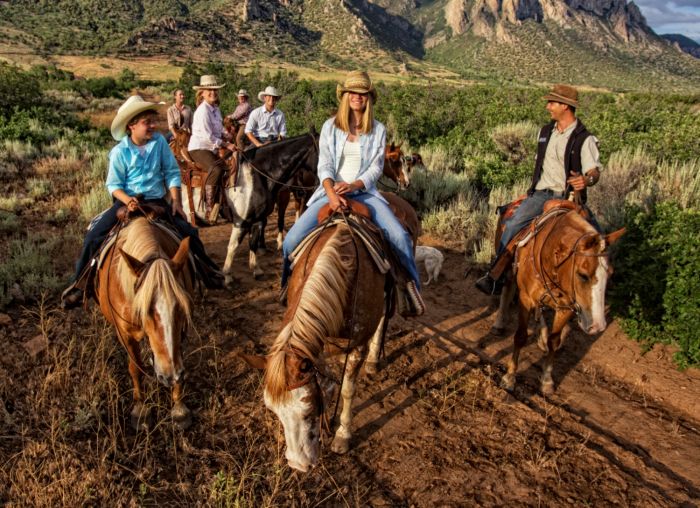 (credit: Gateway Canyons Resort & Spa, Gateway, CO.)
Among their Missed Milestones Program offerings, some of their highlighted offerings are below while full programming, can be found at here:
Kona Kai Resort & Spa- For an ideal girls getaway, this San Diego property is located on Shelter Island, close to downtown. Groups can choose between one of their elegantly appointed guest suites offerings which are perfect for entertaining with stunning views of the private beach, marina, and the San Diego coastline. After a day out in the sun and exploring the surrounding area, groups can find their perfect Zen moment at SpaTerre with offerings like body wraps, couple's massages and facials.
Pelican Grand Beach Resort: Plan a postponed romantic honeymoon complete with a couple's massages and a three-course dinner for two.
Gateway Canyons Resort & Spa: Perfect for families, this Colorado retreat provides fun for the whole family with their horseback riding programs with the Red Rocks as a beautiful background.
The Edgewater Hotel: Those with postponed nuptials can head to Seattle for a special 'mini-moon' with an intimate wedding offer featuring special amenities for once-in-a-lifetime events.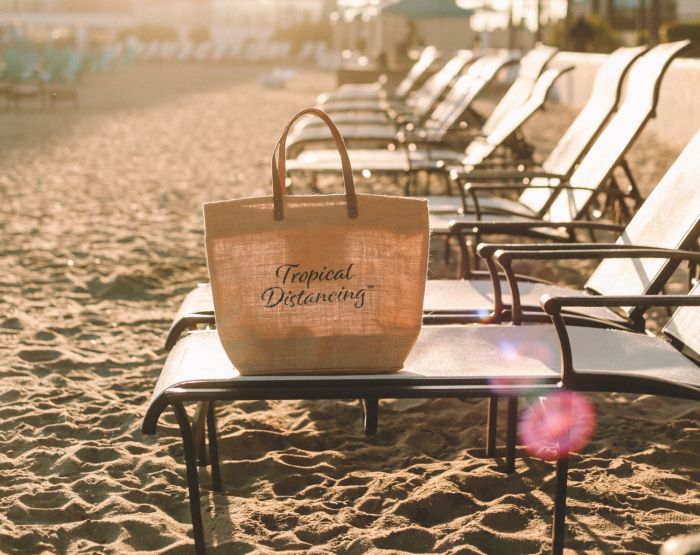 (credit: @lifeofjessica)
To connote safe, social distancing practices at their warm weather destination hotels and resorts, their Tropical Distancing™ Program offers a wide array of programs across their properties as well as several new retail items with the Tropical Distancing™ tagline as well as a new Tropical Distancing™ beverage program. "We welcome wanderlust travelers to experience 'The Art of Tropical Distancing™' programming such as private beach dinners, resort buy-out opportunities, outdoor adventure packages, working from hotel amenities and much more," said Don Dennis, president of operations for Noble House Hotels & Resorts.
(credit: Little Palm Island)
Tropical Distancing™ is easy for guests to do when staying at Noble House's beachside properties with their newly implemented safe, outdoor programming and packages due to the location of each of their distinct offerings. Starting with Kona Kai Resort & Spa and LaPlaya Beach & Golf Resort, which both maintain private beaches, guests can enjoy beachside bliss in true comfort while being safely socially distanced from other guests. Located on the tip of San Diego's Shelter Island, Kona Kai Resort & Spa allows guests to safely relax and recharge. Other Tropical Distancing™ offerings include:
The Portofino Hotel & Marina: debuted new health and wellness programming to encourage guests to embrace the great outdoors with the launch of its new onsite Dockside Adventure Center and partnership.
Ocean Key Resort & Spa: elevated its outdoor adventure program with its new multi-day experiences ranging from full day reef fishing excursions, seaplane trips and jet ski tours.
Little Palm Island Resort & Spa: Their ultimate package (which starts at $250,000 per night) allows guests to reserve the entire property and includes transportation to and from the island via private yacht, gourmet breakfast, lunch, and dinner for up to 60 people every day, water sport amenities and much more.