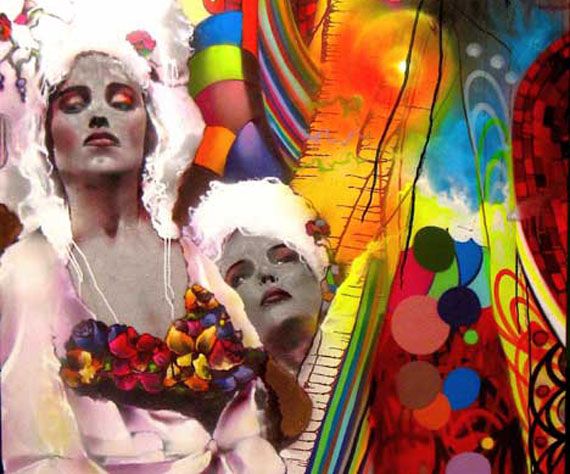 Arts & Culture:
Every vibrant piece has a story attached to it. Chor Boogie's colorful
paintings
are attracting A-list celebrities, art galleries and museums. His work has been exhibited in Australia, Brazil, Canada, China, Mexico, the UAE (Dubai), and the U.S.
Patrons of
Chor Boogie
include Hugh Hefner, Jay Z, Rage Against The Machine, Ol' Dirty Bastard, NAS, and other folk of distinction. The Museum of Contemporary Art of San Diego, the Children's Museum, and the Olympics in China have commissioned works of the artist.
Boogie recently was hired to apply his deft touch to paint a piece of musical history. The object d'art is a 100-year-old upright piano that was played by a flock of musicians who are in the Rock and Roll Hall of Fame. Members of the Grateful Dead, Janis Joplin, and Eric Clapton all played this very famous piano.