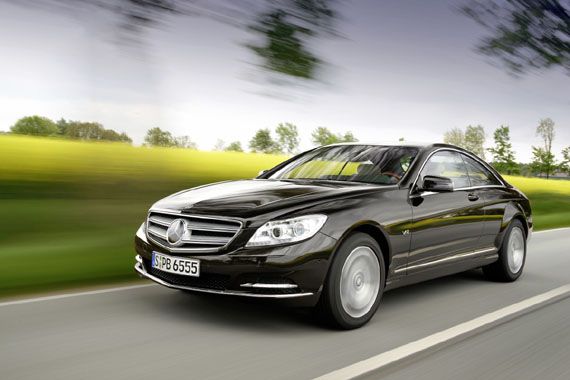 Luxury Cars:
While the
Mercedes-Benz 2011 CL-Class
will be in showrooms by fall 2010, here is a look at what the venerable automaker is calling its flagship model. The car is powerfully built and elegantly designed as well as having better fuel economy and lower CO2 emissions than ever before.
A new 429-horsepower V8 bi-turbo engine enhances the vehicle's hold the top of high-end luxury coupes. MBZ is equally proud of its Blind Spot Assist systems, which includes radar- and camera-based assistance that makes this the safest model to date of the prestigious line.
The 2011 MY CL-Class makes its U.S. debut this fall, too.

2011 Mercedes-Benz CL550 4MATIC

2011 Mercedes-Benz CL550 4MATIC

2011 Mercedes-Benz CL550 4MATIC

2011 Mercedes-Benz CL550 4MATIC

2011 Mercedes-Benz CL600

2011 Mercedes-Benz CL600

2011 Mercedes-Benz CL600