By Kellie K. Speed Nov. 9th, 2011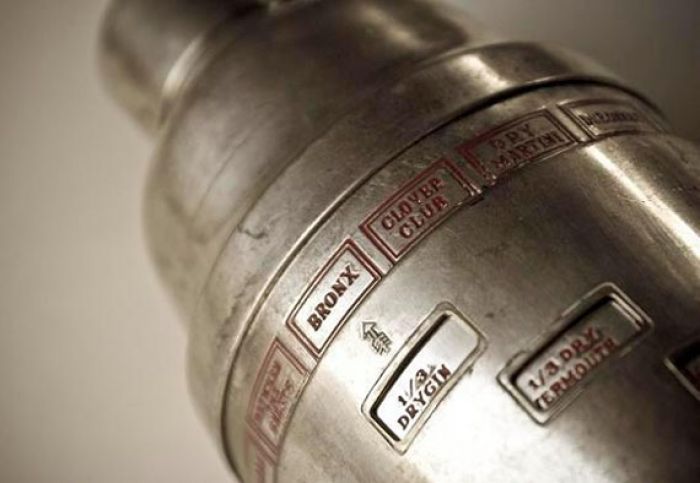 Photo Courtesy of Greater Boston Beverage Society
On Sunday, November 13, The Greater Boston Beverage Society will host "Shakin' It Up!" at
House of Blues
from 5 p.m. to 11 p.m. The event will be a carnival of the cocktail featuring live music and comedy, hors d'oeuvres, cocktails galore and The Left Bank vs. Right Bank Bartender Competition, a battle to determine which side of the river is home to the Boston-area's best bartenders.
"Shakin' It Up!" is the first in a series of cocktail events designed to preview next fall's Boston Cocktail Summit (October 4-6, 2012) for cocktail enthusiasts from New England. Next year, the three-day celebration of Greater Boston's cocktail culture will highlight the city's history of mixology, New England's breweries, wineries, and distilleries, and raise funds to help local and national charities.
Sponsors for "Shakin' It Up!" include:
Bacardi USA
Stuff Magazine
USBG Legacy Cocktail Showcase
Pernod Ricard USA
Origin Beverage Company
Beam Global
Proximo Spirits
Diageo
Sidney Frank Imports
Brugal Rum
Pisco Porton
Cointreau
Barritt's
Fernet Branca
Patron Spirits
The Industry Space
Four Roses
Double Cross
Chatham Imports
John L. Sullivan Irish Whiskey
Blue Coat Gin
Drambuie
Fee Brothers Bitters
Gallo Spirits
Martignetti Companies
A variety of live acts will perform at the "Shakin' It Up!" event, including comedian Joey Carroll, Prince Tribute Band Lovesexy and the Dawg and Poni Show. Guests will also have the opportunity to bid on silent auction items as they walk the show, sample great cocktails, and enjoy the festivities. Tickets are $40 in advance, $50 at the door and can be purchased at
LiveNation.com
. The House of Blues is located at 15 Lansdowne Street in Boston.
Kellie K. Speed
As the Boston city guide editor for JustLuxe, Kellie Speed is a native Bostonian and a freelance writer/editor/copywriter with more than 20 years expe...(Read More)