Home > LuxuryTravel > Hotels >

Not Your Grandma's Ritz-Carlton: How the Brand Is Taking Design To the Next Level
Nicolle Monico View Profile

Travel Editor | JustLuxe
Not Your Grandma's Ritz-Carlton: How the Brand Is Taking Design To the Next Level
Aug. 12th, 2013 | Comments 0 | Make a Comment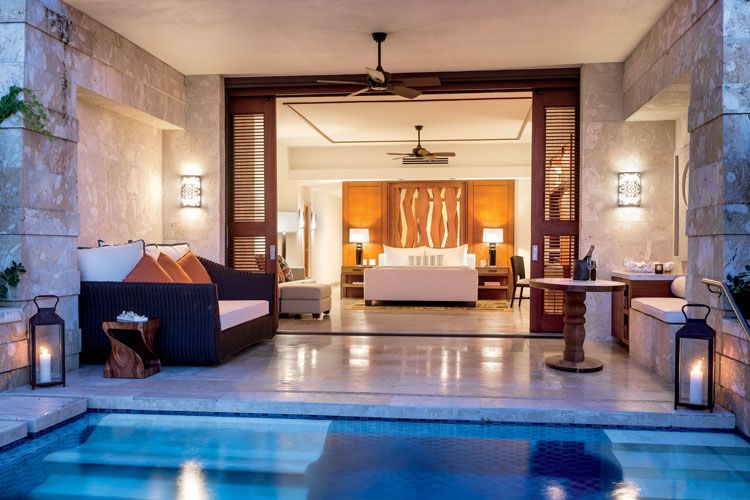 Photo Courtesy of Dorado Beach, a Ritz-Carlton Reserve
What part of your vacation makes the actual vacation? Is it the location, who you're with, the activities you do? What about your hotel accommodations, do they have the ability to transform a getaway based solely on their aesthetics? The
Ritz-Carlton Hotel Company
thinks so. For the last decade, the team behind the brand's designs have worked hard to make each new hotel unique to their location while keeping them consistent with the Ritz-Carlton design philosophy. This year they will be adding six more hotels to their collection in China, Israel, Kazakhstan, India and Aruba. As the company continues to embark on new projects, the next three years will focus on developing an additional 30 hotels around the world.
"Each new project gives us an opportunity to create the best hotel within its environment that provides a true sense of place. Consideration is given to the market needs and how we can best create a hotel that will be a signature property within the group," said the company's Senior Vice President of Design and Project Management, Bill Barrie.
Photo Courtesy of The Ritz-Carlton Abu Dhabi



While most builds focus on a contemporary design with elegant features, two recent openings have proven to be in contrast to their typical properties. Situated adjacent to the Sheikh Zayed Grand Mosque, The Ritz-Carlton Abu Dhabi, Grand Canal's façade and interiors offer a more classical approach while giving respect to its surroundings. The hotel draws inspiration from the 15th to early 17th century Renaissance architecture and consists of ten buildings arranged in a hemispherical formation. In Puerto Rico, the Dorado Beach, a Ritz-Carlton Reserve invites guests into a barefoot-elegance retreat. Constructed as an open-air enclave, Dorado Beach references its natural landscape and features modern yet minimal décor.
The Ritz-Carlton Company prides themselves on their design strategies that enhance guest experience through casual elegance, diverse physical products and contrasting styles for hotels located within the same cities. Drawing on these themes, their hotels around the world continue to be standouts among their competitors with unique elements befitting of their location. Below are examples from Bill Barrie's work.
Photo Courtesy of Phulay Bay, a Ritz-Carlton Reserve





Phulay Bay, a Ritz-Carlton Reserve


Nestled on the shore of Andaman Sea, the modern stylings of this Thai resort were elegantly designed by architect Lek Bunnag and is home to 54 one-bedroom pavilions and villas. Blending together Thai culture and contemporary luxury, the secluded Phulay Bay, a Ritz-Carlton Reserve boasts an environment of serenity and relaxation among its virgin rainforests, sandy beaches and sparkling blue waters.
Photo Courtesy of The Ritz-Carlton, Hong Kong

The Ritz-Carlton, Hong Kong


Across the pond, the interiors of The Ritz-Carlton, Hong Kong are marked by a strong city influence with contemporary, sleek design. The high-rise dominates the city's skyline as it soars from the 102nd floor to the 118th floor. Panoramic views from this remarkable hotel overlook Victoria Harbour, Hong Kong Island and the New Territories. Offering 312 guestrooms and suites, the hotel includes six dining venues, health club, spa, swimming pool, and banquet rooms. (Full Review)
Photo Courtesy of The Ritz-Carlton, Dove Mountain





The Ritz-Carlton, Dove Mountain


Drawing from its lush Sonoran Desert surroundings, The Ritz-Carlton, Dove Mountain in Arizona celebrates the city's natural furnishings located throughout. The city's geology is present within its natural quartzite floors, copper accents, and historical desert artifacts. In order to preserve the saguaro cactus that is only found in this region, construction was relocated from its original position to avoid interfering with cacti growing near its foundation. HKS Hill Glazier Studios, Wilson and Associates and EDG Interior Architecture contributed to its design. (Full Review)
Photo Courtesy of The Ritz-Carlton, Bachelor Gulch





The Ritz-Carlton, Bachelor Gulch


Beaver Creek, Colorado's heritage of 'parkitecture' — an aesthetic inspired by the great mountain lodges of North America — is the backdrop for The Ritz-Carlton, Bachelor Gulch. Through the use of large rustic pine beams, natural materials, intricate stonework and a warm grand fireplace, Wilson and Associates created a space that perfectly represents its surroundings. With the design enhancements from Bilkey Llinas, to lodge gives guests a quintessential Colorado experience.
Photo Courtesy of Sharq Village & Spa, Doha





Sharq Village & Spa, Doha


At the Sharq Village & Spa, Doha in Qatar, the resort has been created to imitate generations-old Qatari communities. From its furnishings to its architecture, it tells of an Arabian culture filled with merchants, pearl divers and captains who made their homes on this Middle Eastern land. Weaving through narrow alleyways, guests will make their way into one of 174 villas and suites. Around the resort, the impeccable attention to detail is evident as each room, public space and dining area have been elegantly designed specifically for Sharq Village.
Photo Courtesy of Hotel Arts Barcelona



Over the years it has been interesting and fun to watch as the Ritz-Carlton brand has grown and changed from the older version of elegant (read: what is now considered stuffy and dated) to this new approach of folding the surroundings of each property right into the décor of the properties. The designs add a fun element to a stay, reminding guests always of where they are...not in just any cookie-cutter hotel where the scenery outside could be anywhere, but instead a luxurious reflection of the city or region. Even if you never leave the hotel, you are going to get a taste of the culture and feel for the place you are visiting. At The Ritz-Carlton, Dove Mountain one of the first things guests might notice is how the expansive view from the lobby seamlessly melts into the décor of the hotel. Over at The Ritz-Carlton, Hong Kong the colors, patterns and lighting fixtures all complement the sparkling city below. And we could go on, because they are all like that. Pretty awesome if you ask us.
"Our company design standards are the blueprint from which we establish engineering infrastructure, operational requirements, safety regulations and room sizes — however they do not drive the character of a hotel. We do not work to one design mold, but rather allow the process to be destination and customer focused as we grow into many new international locations," said Barrie.
You might like :
Book a Ritz-Carlton Hotel
Featured Luxury Hotels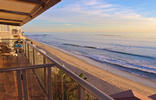 Laguna Beach, United States
The Retreat in Laguna
The Retreat in Laguna is where you can create your own personalized vacation...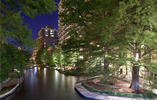 San Antonio, United States
The Westin Riverwalk, San Antonio
At The Westin Riverwalk, settle in San Antonio's luxury landmark, nestled on a...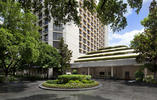 Houston, United States
The St. Regis Houston
The St. Regis Houston is nestled in the epicenter of the nation's energy...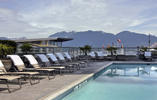 Vancouver, Canada
Fairmont Waterfront
The Fairmont Waterfront Hotel, Vancouver showcases the best of Vancouver....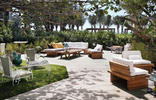 South Beach, United States
W South Beach
Glamour, location, style. Playful, energetic, whimsical. In a beachfront oasis...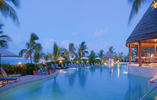 George Town Exuma, Bahamas
Grand Isle Resort & Spa
Welcome to your own private Caribbean paradise! Grand Isle Resort & Spa offers...