Alexa Mangrum View Profile

Editorial Assistant | Justluxe.com
Vedema Resort Santorini Celebrates Local Flavors With 2013 Year of Gastronomy Events
May. 17th, 2013 | Comments 0 | Make a Comment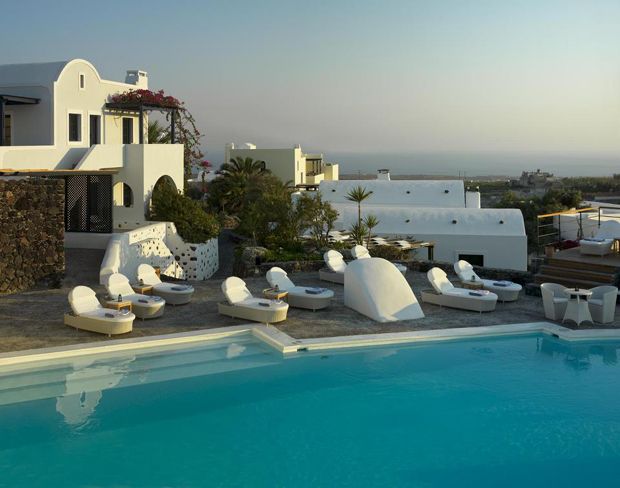 Photos Courtesy of Vedema Resort
With a climate of year-round sun fused with cool sea breezes, it?s no surprise Santorini fosters a host of scrumptious delicacies that have become essential to locals, and adored by chefs and foodies the world over. To celebrate the country?s rich agricultural and culinary history, 2013 Year of Gastronomy has been ushered in, and
Vedema Resort
is getting in on the action to commemorate its 20th anniversary.
Back at the village of Megalohori, where the historic resort surrounds the village?s 400-year-old wine cellar, they will be offering a wealth of activities to educate and entertain guests through the island?s local products?from photography exhibitions, to cooking classes for children and adults, vineyard tours, wine-tasting sessions and herb-foraging trips. Both in-house and around the surrounding village, the Vedema Resort is giving patrons the chance to not only taste traditional flavors, but pick up Mediterranean cooking techniques to pack up and take home.

One unique event is an actual seed exchange. Following a seminar called ďHand to hand, from one generation to the nextĒ, the resort will give out seeds of traditional Santorini ingredients to teach the importance of gathering and distributing the areaís seed varieties. And because no trip to Santorini would be complete with a glass of the Greek Islesí finest, the resortís food and beverage manager will lead daily wine-tastings for guests, along with unique cocktails using herbs picked right on the island.

Revamped menus at the resortís Vinsanto restaurant will feature neo-Greek dishes and special ancient recipes highlighting indigenous ingredients, and each will be paired with locally-produced wines. Vedemaís Asian Spa is also ready to showcase the islandís homegrown items through exclusive beauty and wellness treatments.

While itís been centuries since Greek philosopher Hippocrates advised circa 400 B.C., "Let food be thy medicine and medicine be thy food", it still rings true for locals and this island-wide celebration is their way of sharing their past and present flavors with the world. The festivities will take place from June 17- July 7, with rates starting at $323.
You might like :
Cultural Foodie Experiences
Featured Luxury Hotels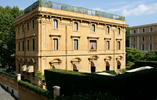 Rome, Italy
Villa Spalletti Trivelli
Of all the boutique hotels in Rome, Villa Spalletti Trivelli is the paradigm,...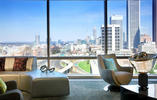 Atlanta, United States
W Atlanta - Downtown
Contemporary sophistication is all yours at this savvy southern W Atlanta...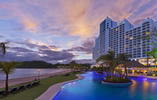 Panama City, Panama
The Westin Playa Bonita Panama
Discover complete rejuvenation at the natural refuge, where a serene beach...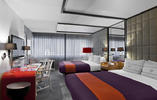 Atlanta, United States
W Atlanta - Buckhead
In the city's most becoming neighborhood comes its most welcoming hotel - the W...
Vancouver, Canada
The Fairmont Hotel Vancouver
The Fairmont Hotel Vancouver, a 'Castle in the City', is a landmark hotel in...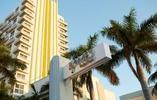 South Beach, United States
The James Royal Palm
Featured as one of Conde Nast Traveler UK & US Magazine's "Hot Hotels of 2013",...