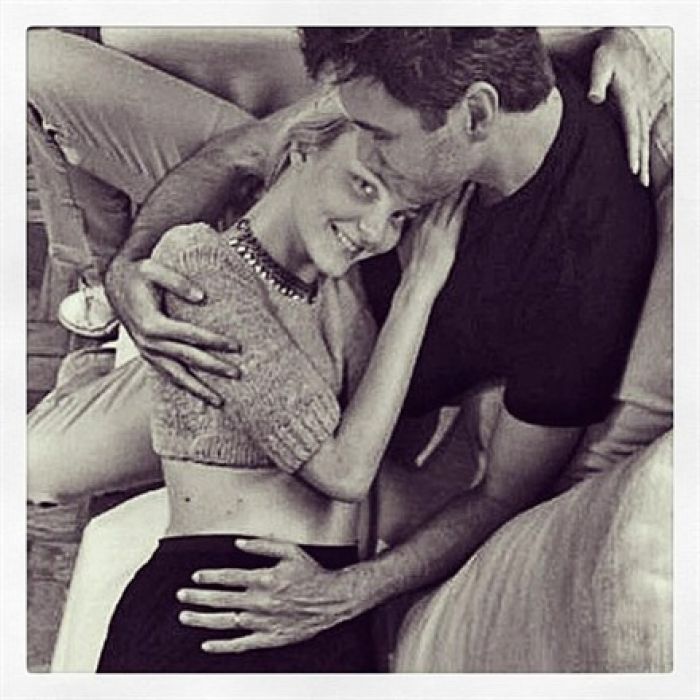 Via Trentini's Twitter Account
Brazillian model Caroline Trentini has announced that she's pregnant with her husband Fabio Bartelt. Currently working with DKNY, Trentini has had a killer career as a model, having worked previously with such luxury fashion brands as Gucci, Dolce & Gabbana and Victoria's Secret. Congrats to the happy couple.
Caroline Trentini is pregnant. The model and her husband, photographer Fabio Bartelt, are expecting their first child.
The news has been officially confirmed on Twitter. "Yes, we are pregnant! Sim, estamos grávidos", Caroline tweeted, posting a sweet black and white picture of herself in her husband's arms as he strokes her bump. Source: Vogue Italia