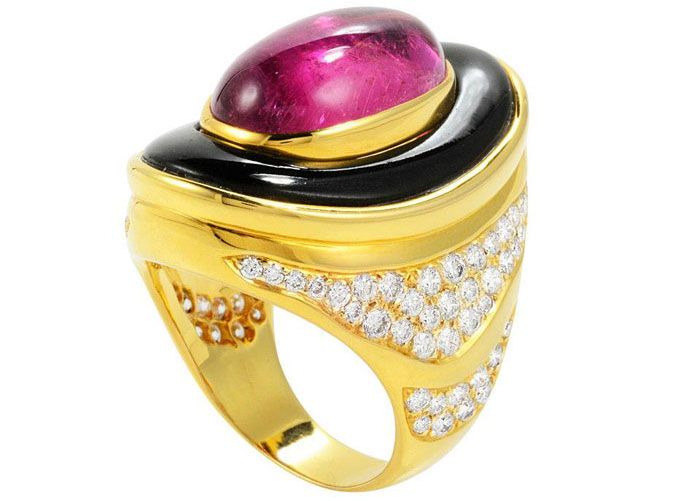 Photo Courtesy of Marina B
Some would say that growing up in the lap of luxury would leave you with an impeccable taste for the elegant and luxurious— and in the case of Marina Bulgari, they would be right. As the granddaughter of Sottiro Bulgari, founder of the world-renowned Italian company Bulgari, Marina spent much of her childhood surrounded by the world's most exceptional jewelry. She developed a passion for art and architecture early on, and after graduating from college in England she returned home to Italy. Once back, it didn't take long for her design talents and creativity to become noticed— and soon after, she was creating designs for this acclaimed
luxury jewelry
house.
Already gaining herself the title of an accomplished and inspired designer, Marina set out to follow her creative mind by starting her own signature brand in 1977: Marina B. Working tirelessly to ensure that her unique vision was properly brought to life, Marina Bulgari very quickly established herself as one of the most talented jewelry designers of her time, being embraced by chic women who had a true taste for elegance as well as celebrities (including Sophia Loren, Elizabeth Taylor and Julia Roberts) across the globe.
Marina's designs utilize diamonds and colored semi-precious stones with a combination of geometric lines, patterns, and subtle curves. These stunning pieces are a juxtaposition of classic styles with modern taste and an effortless mixture of color and contrast, making their way into numerous top publications.
In 2010 this company, known for its radiant retro-chic accessories, was acquired by Paul Lubetsky, the owner and CEO of Windsor Jewelers, Inc. Known as being one of the U.S. leaders for prominent estate jewelers, Lubetsky's vision for Marina B is to recreate these iconic designs with the same brilliance, skillful craftsmanship and quality materials as Marina's original designs. Prices for items in the collection start at $1,700.