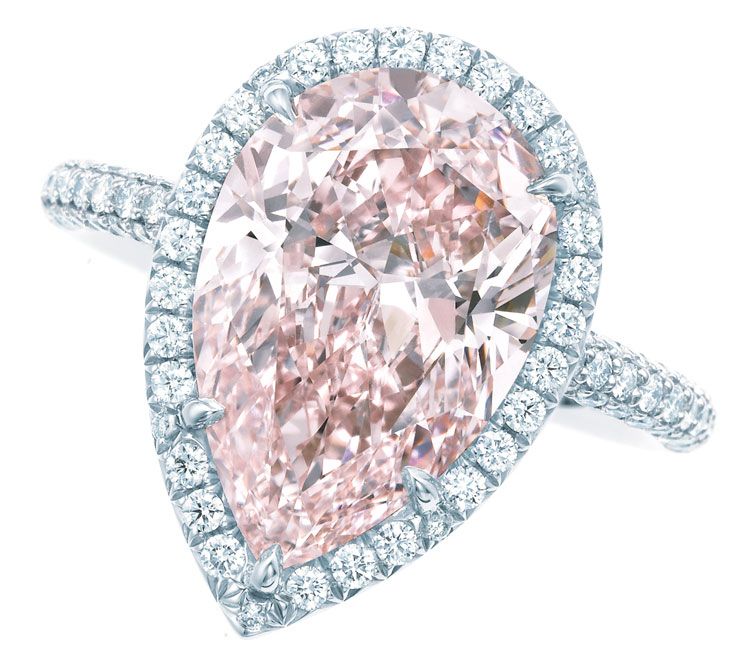 Photo Courtesy of Tiffany & Co.
How do you properly say, "I love you?" With Tiffany & Co., of course! If the man in your life doesn't already know this, then clearly some rigorous training is in order. Known for its exceptional diamonds and array of quality materials, this
luxury jewelry
brand has been making women weak in the knees since 1837, and its Valentine's Day jewels are just as swoon-worthy.
With geometric Art Deco pieces and bold cocktail-style creations, Tiffany & Co. has famously been creating timeless jewelry since its start, with pieces that remain relevant through fleeting trends and fads. This year, Tiffany & Co. is celebrating Valentine's Day with a gorgeous assortment of jewels to decorate lovely ladies all over the world. This romantic collection features passionate and radiant pink diamonds and feminine and gleaming gold and sterling silver bangles.
Our personal favorite is the striking contour ring which holds a 2.11-carat pear-shaped elegant pink diamond. This stunning stone is precisely cut to maximize its demure hue and is bordered with round white diamonds encased in platinum.
The Tiffany Soleste collection's eye-catching jewels include a posh pendant and radiant ring. Both include a cushion-cut white diamond bordered with platinum white diamonds, pink diamonds, and 18 karat rose gold. Each stone is hand cut and set by master artisans and the stones are assembled over time so that they can be skillfully matched as to showcase their true splendor and perfection.
Bangles are available in either 18-karat yellow gold or white gold— as well as sterling silver— and feature a choice of romantic inscriptions. Options include "I Love You," as well as "Tiffany & Co."
So gentlemen, when words can only say so much, don your loved one with the little blue box that is capable of telling her everything that you can't.