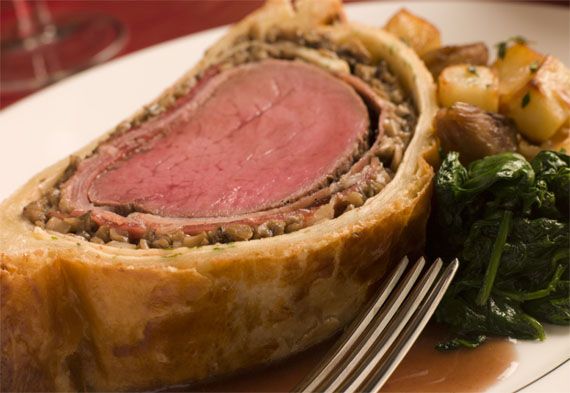 Photo Courtesy of Prime Reserve
Delivering meats to your doorstep is not a foreign concept (think neighborhood meat trucks and grocery deliveries). However, delivering quality
prime cuts
and surpassing what the beloved neighborhood butcher can do, is.
Robinsons Prime Reserve is definitely not your typical meat purveyor. Every piece of meat is hand cut, has a rating of either Prime or Choice and delivered to you neat, tidy and ready to prepare.

For almost a century, the Robinson family has provided their services to dignitaries, presidents, notable restaurants, even royalty, but definitely not the general public. In a move that could have been risky, Robinsons Prime has embraced online shopping and has allowed their coveted meats to be sold online. What was once only reserved for the elite, is now available for the public.

Being a self proclaimed foodie and a connoisseur of all things luxury, I couldn't wait to give Robinsons Prime a try. Their mantra promised to deliver an unparallel cut of meat that would not only feed my family for our Sunday dinners, but would also be an experience within itself.

Arriving promptly at the scheduled delivery time, my beef tenderloin was professionally preserved and neatly packaged. As I unwrapped the packaging I had a sense of giddiness and amusement. I felt like I was receiving a fancy birthday gift.


It was highly recommended that I should prepare Beef Wellington, using the recipe of Chef Gail Monaghan. Once I read that the tenderloin would be wrapped in prosciutto, followed by a layer of sautéed mushrooms and onions, all incased in puff pastry, I knew I found an instant winner.

During the process of finding my inner Julia Child, I found that the beef tenderloin was superb and the Beef Wellington was the perfect "luxury comfort food." Our meal was the focal point of a lot of laughs and a good time. My family and friends all got involved in the process, enjoyed an amazing meal, cooked with a lot of controlled chaos (four Italian women in ome kitchen), and drank a lot of great wine.

Click Here to print your own Beef Wellington recipe.

A few notes:

USDA Prime is the highest quality in meat and is typically only sold to high-end restaurants and hotels.

USDA Choice is one mark below Prime with the only difference being the amount of fat. Prime will have a higher fat content with more marbling.

Each order is hand-cut by experienced butchers.

Beef tenderloin is used to cut Filet Mignon.

Every cut of meat arrives hand-trimmed and ready to prepare.

The package will arrive vacuum sealed and ready for the freezer. For a limited time only, enjoy an exclusive 30% off Robinsons Prime Beef Tenderloin. Visit LivingLuxe to get the details.