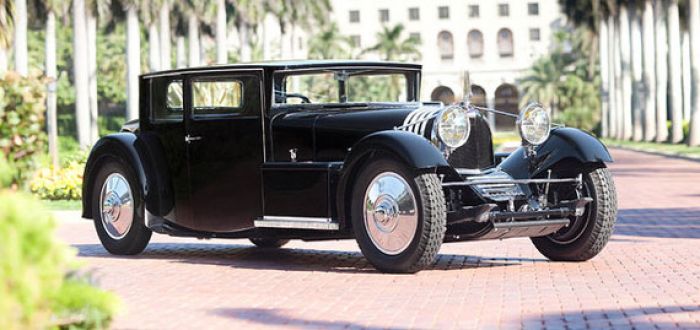 Luxury Car News:
Talk about getting off to a good start! The results of Gooding & Company's debut in Northern Florida's Amelia Island were nothing short of spectacular! With a total of 58 out of 71 lots sold, the auction held at the Amelia Island Plantation on March 12 reported more than $16.1 million total sales. Two world records occurred in regard to sales price for two of the three million-dollar lots.
The auction's top seller, a 1931 Voisin C20 V12 Mylord Demi-Berline, established a new world record for the car with a sale of $2.75 million. A 1961 Porsche RS61, which also set a new world record for that vehicle, sold at $1.75 million. A 1932 Bugatti Type 50 Drop Head Coupe rounded out the top three selling at $1.1 million.
Sales figures of the first Amelia Island auction, when compared to the 2010 Scottsdale and 2009 Pebble Beach auctions, are excellent. Those two auctions combined sold 243 collector cars with total sales of $85 million. Additionally, the Amelia Island auction was a one-evening affair and not a two-day event like the other two auctions.

Next up: Pebble Beach Auction—Pebble Beach Equestrian Center—August 14-15, 2010; catalogs are available.