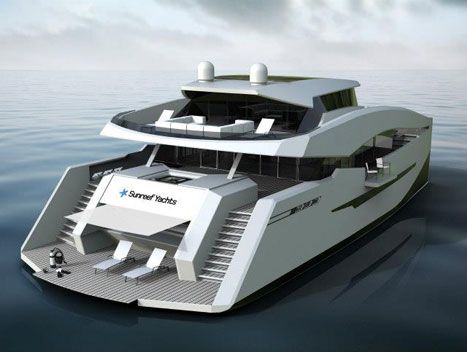 Photo Courtesy of Sunreef Yachts
Embracing our nautical desires has always been a good idea in theory; however, rough waters and little deck space can leave us less experienced sailors feeling a bit uneasy. This is where Sunreef Yachts comes in, as they have employed young and talented designers to design luxury yachts meant to give a smoother and more efficient experience.
Celebrating its 10th anniversary in 2012, the design team behind these beautiful catamarans unveiled the 85 Sunreef Power in Cannes, yet another milestone for them in luxury catamaran design. The main idea behind this concept was to arrange the vast space available (found on catamarans thanks to their large beam) and arrange it in a way similar to motor yachts.