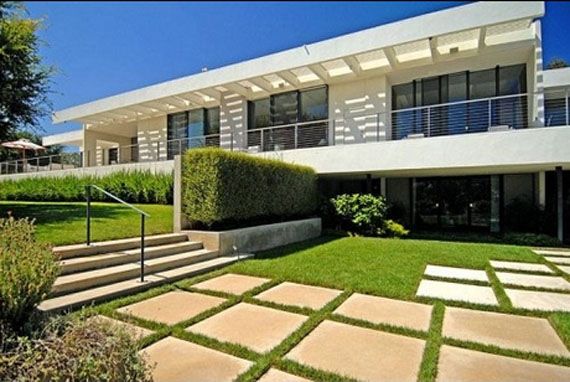 Photo Courtesy of MLS
We reported last month that Jennifer Aniston's real estate activity had been rather busy lately. She first sold her Beverly Hills home for $30 million, purchased two penthouses in the West Village, and then scooped up a Gramercy Park apartment for around $8.7 million, as reported by Curbed.com. Now she is settling down in a cozy 8,500-square-foot house in Bel Air for $21 million. It is said to have four bedrooms, six bathrooms, a pool, wine cellar, floor-to-ceiling windows, a guest house, expansive views, and a vineyard, all set on three acres. The property, designed in 1965 by modernist architect A. Quincy Jones, went on the market back in 2008 for $29 million, so we'd say she got a pretty good deal.

To see the full story, go to Curbed.com.