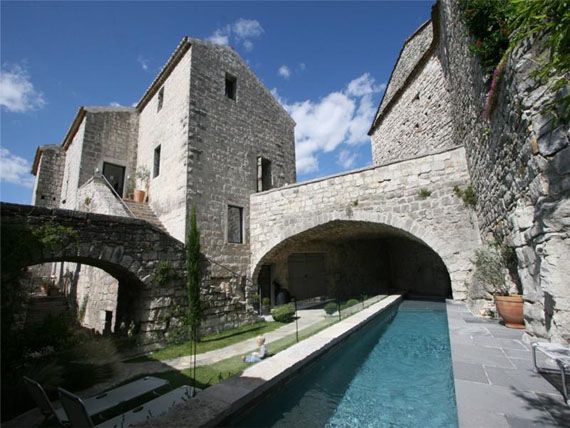 Luxury Real Estate
Very little could crumble this luxurious
fortress
! This stone-cold crazy
luxury-latent
castle was the epitome of a house built with security at the forefront. This fortress, which dates back to 1629, left foes of the sovereign feeling that they were fighting an uphill battle when dropping by for a takeover bid.
Today the manor of nobility is a respite of tranquility replete with a swimming pool, ponds, and outdoor space on the sprawling grounds. The eight-bedroom estate is in Gordes on the Alpes-CA¬īte d'Azur. It was built reminiscent of an 11th century dwelling in the 17th century and was enhanced further to add additional living space. The property is suitable for mix usage or as a very large single-family palace.
This majestic residence is magically luxurious!