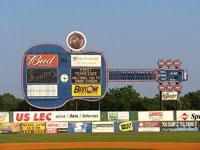 Nashville Nightlife
The home of country music, Nashville is synonymous with entertainment and is anything but dull. With a music industry that keeps on churning out headlining acts, visitors are sure to have a toe-tapping good time when they hit the streets for a night out on the town.
Don''t be fooled by the charming southern drawl, Nashville is not just about country music and visitors will find enough rock, jazz, bluegrass, country, and gospel to meet their musical needs. First stop has to be the District. A historic area of Nashville, the District boasts beautiful architecture and interesting old houses to look at, with trolley rides or a horse-drawn buggy both good options for taking in the area''s sights and sounds. Crammed with nightclubs, bars and restaurants where country music reigns supreme, the District is the heart of Nashville''s nightlife scene with Second Avenue''s clubs and restaurants the focus. Printer''s Avenue is one of the oldest areas in the District, also a good spot for a night on the town, as is Lower Broadway, home of the legendary Tootsie''s Orchid Lounge where many an unknown country singer has been discovered. For a night out with a difference visit the Wildhorse Saloon where you can get in on free country line dancing lessons, head to the Mercy Lounge for a more edgy, laid back atmosphere, while the Tin Roof is a popular hotspot where live bands are hosted six nights a week. For party animals looking for a last stop before heading home, Orbit is a good bet as it keeps the dance floor and music going for die-hards between 3.30am and 5am.
For a more relaxed, suburban night out, look no further than Music Valley where you''ll find the long-running country music radio broadcast known as the Grand Ole Opry as well as Nashville Palace and the Opryland Hotel, which has bars featuring live music while Five Points neighbourhood boasts some great bars and cafés for a mellow night out.