By Victor and Mary Apr. 11th, 2012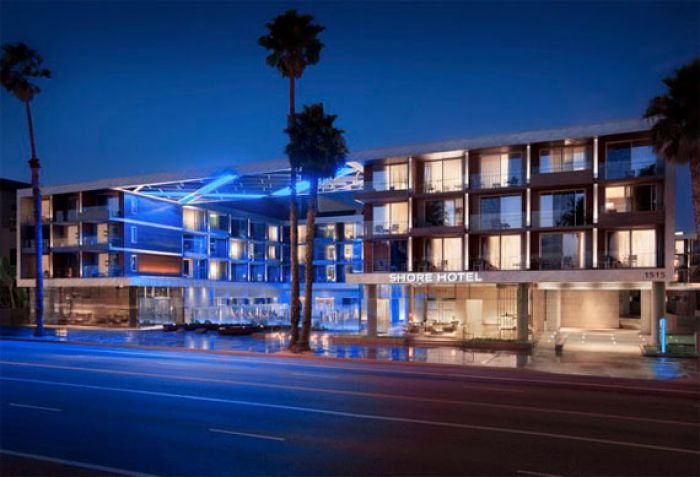 Photo Courtesy of Shore Hotel
Luxury hotel
reviews need a great lead in, and in this case it takes the form of a golden LEED. Taking the lead in Santa Monica, Shore Hotel revives the dated Ocean Avenue strip in more ways than one. Not only is it the first new construction in over 10-years, but the first of its kind in the area. Hardly a small feat. Shore's Gold LEED Certification meets the specifications set forth by the U.S. Green Building Council. Although, "sustainability" and "luxury" seem an oxymoron, Shore shows us luxury can find a place amongst sustainability. It's prime location grants guests ocean vistas and a proximity to all the goings-on of Santa Monica, including a fabulous dinner.
Built under LEED specifications, a vast majority of the hotel is made from
eco-friendly
materials. Over 50% of construction's waste was reused in the finished property. Concrete walls strike a modern appeal, thus saving energy through the preservation of more radiation from the sun. Purposed positioning during construction ensures maximum sun exposure, a positive for insulating the ocean-facing pool. Solar-retaining waters warm guests long into the evening, without the greenhouse gases.
Rooms boasting balconies invoke a contemporary groove. Once inside, we played a guessing game to identify "green" items and come to find out, the whole room is green. The carpeting was recycled and the wood was certified by the Forest Stewardship Council. Distinctively yet, a glass shower rains both artistry and utility. The "rain shower" is a foremost design feature. From the ocean-view suites, a power-shade exposes a glass wall treating you to views of the Pacific while showering. A sustainably sexy design seeing as low-flow shower heads use 20% less water than most. Even washing in the shower is a green satisfaction, as we lathered in 100% natural bath products.
While the hotel's place along the Pacific serves up sunset views, no
cocktails
are being served yet. Shore shall work in partnership with Blue Plate, a notable Westside restaurant group. Their plans for the hotel include an in-house taqueria with al fresco seating, opening this summer. In the meantime, take Shore's suggestion to dine at Locanda Del Lago for the fabulous dinner you want. A breeze of a walk from Shore through the city's promenade ends in Northern Italy, or so our taste buds had us believing. Positioned on the same street as Santa Monica's famed Wednesday farmer's market, Locanda Del Lago's fresh seasonal fare draws almost solely from the local area, maintaining Shore's consciousness.
Lago's current chef is a keeper. Gianfranco Muniz's tasting menu, offered in three or five course options and changing with the season, speaks to his childhood in Northern Venice. The son of a rancher and butcher, Muniz spent his early adult years manning seafood stations at Michelin Star restaurants. Made to perfection, the evening's roasted veal tenderloin laid a sumptuous canvas for black truffle sauce while house made squid-ink spaghetti, pea-studded and donned with Dungeness crab, remains a memorable dish.
The wine selection, delightfully Italian driven, included a seldom seen Primitivo, which was a smooth surprise. After a delicious food and wine pairing, the temptation to take a cab was no match for the want to follow a more beneficial lead. We strolled back to the Shore, breathing in the ocean air.

For more information visit
ShoreHotel.com
and
LagoSantaMonica.com
.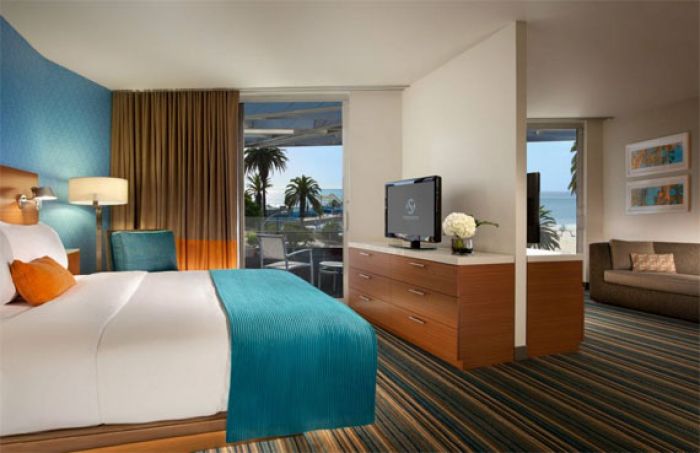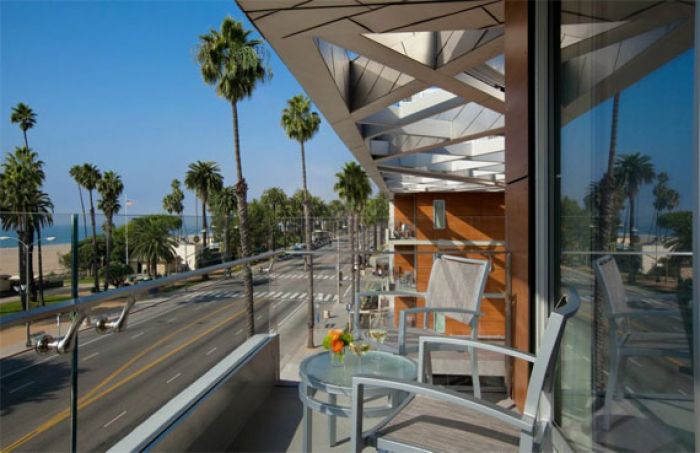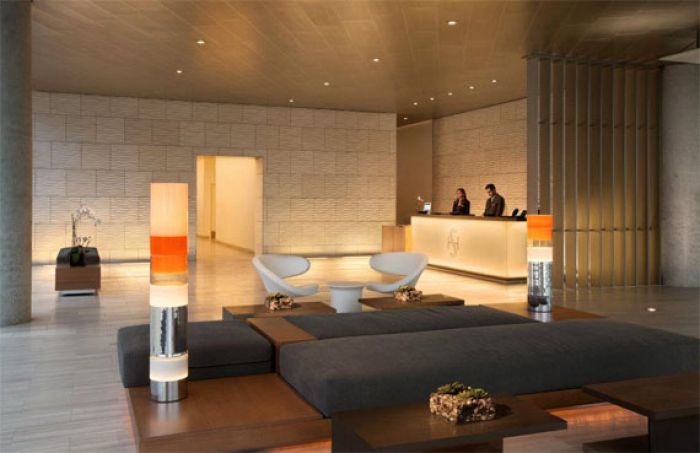 Victor and Mary
Couple and business partners, Victor and Mary, blog and manage La Bonne Maison, a chef-driven catering and event planning company in Boston. Victor and Mary are avid eaters, travelers and outdoor-enthusiasts. As regular contributors to JustLuxe.com they offer their unique perspectives on restaurants, hotels, luxury products, and wellness… they're always on the search for a new angle to cover o...(Read More)