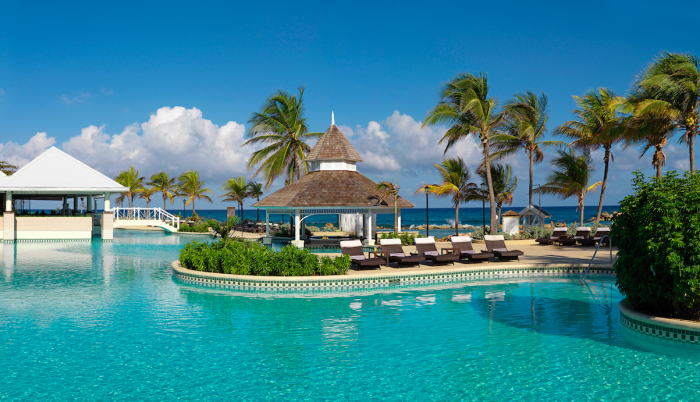 Melia Braco
Jamaica's beautiful north coast has long been popular with tourists seeking some winter sun. With pristine white-sand beaches, jungle-cloaked mountains and thundering waterfalls, the landscape here are as beautiful as it is varied, and the unique music scene and laid-back culture certainly don't hurt when it comes to attracting visitors.
While the two resort towns of Montego Bay and Ocho Rios have historically been the go-to tourist destinations, those looking for a more peaceful retreat should head elsewhere. The seaside village of Rio Bueno is situated ideally between the two towns and offers easy access to Jamaica's many attractions. The largest and most upscale resort here is the all-inclusive Meliá Braco Village, which since its renovation in 2016 has been busy carving out a name for itself as one of Jamaica's top resorts.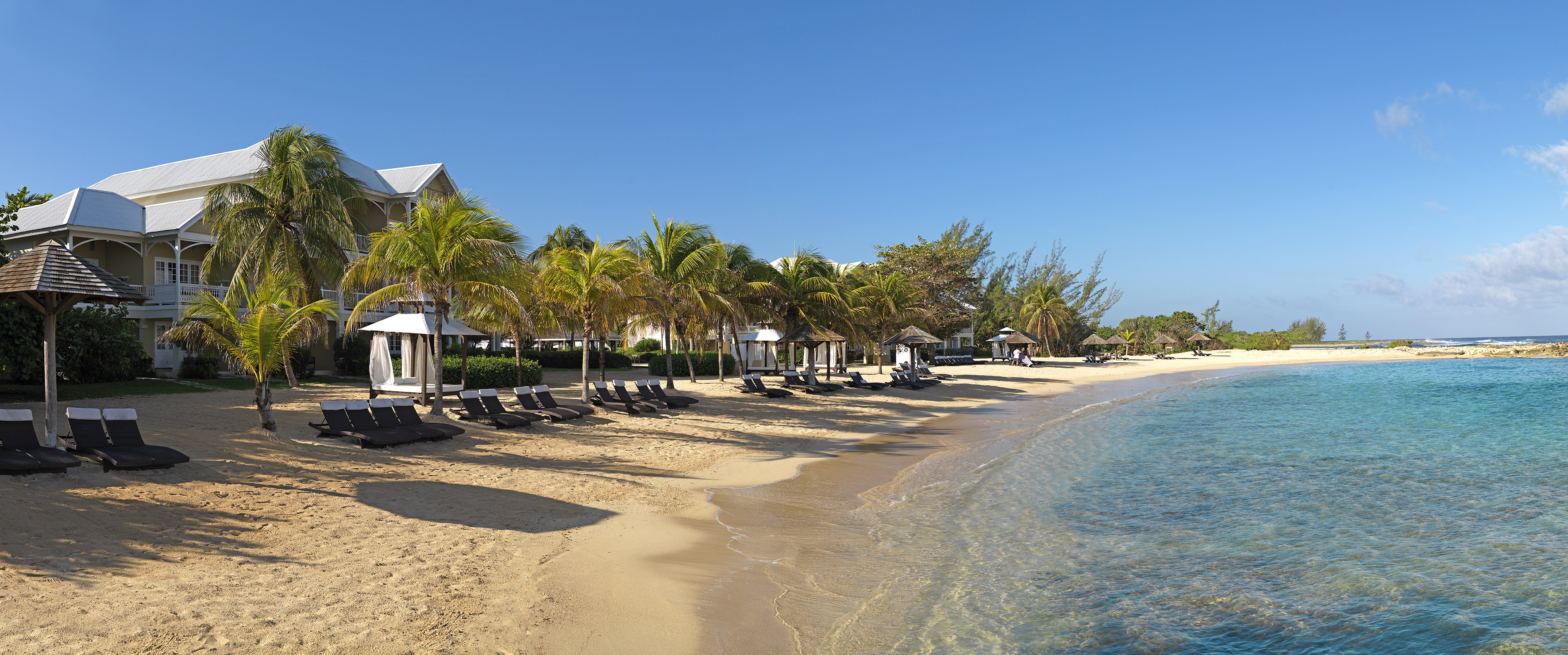 Melia Braco Village
STYLE & AMBIANCE
Sprawled across acres of landscaped gardens bordering the turquoise Caribbean Sea, Meliá Braco Village certainly makes a good first impression. The colonial-style architecture and wide streets of the resort resemble the town square of nearby Falmouth, and despite its luxe ambiance there's an underlying Jamaican authenticity to it all: the smell of jerk cooking drifts on the breeze, guests drink from fresh coconuts and sip raw sugarcane juice, and the Mento bands provide a welcoming lazy ambience.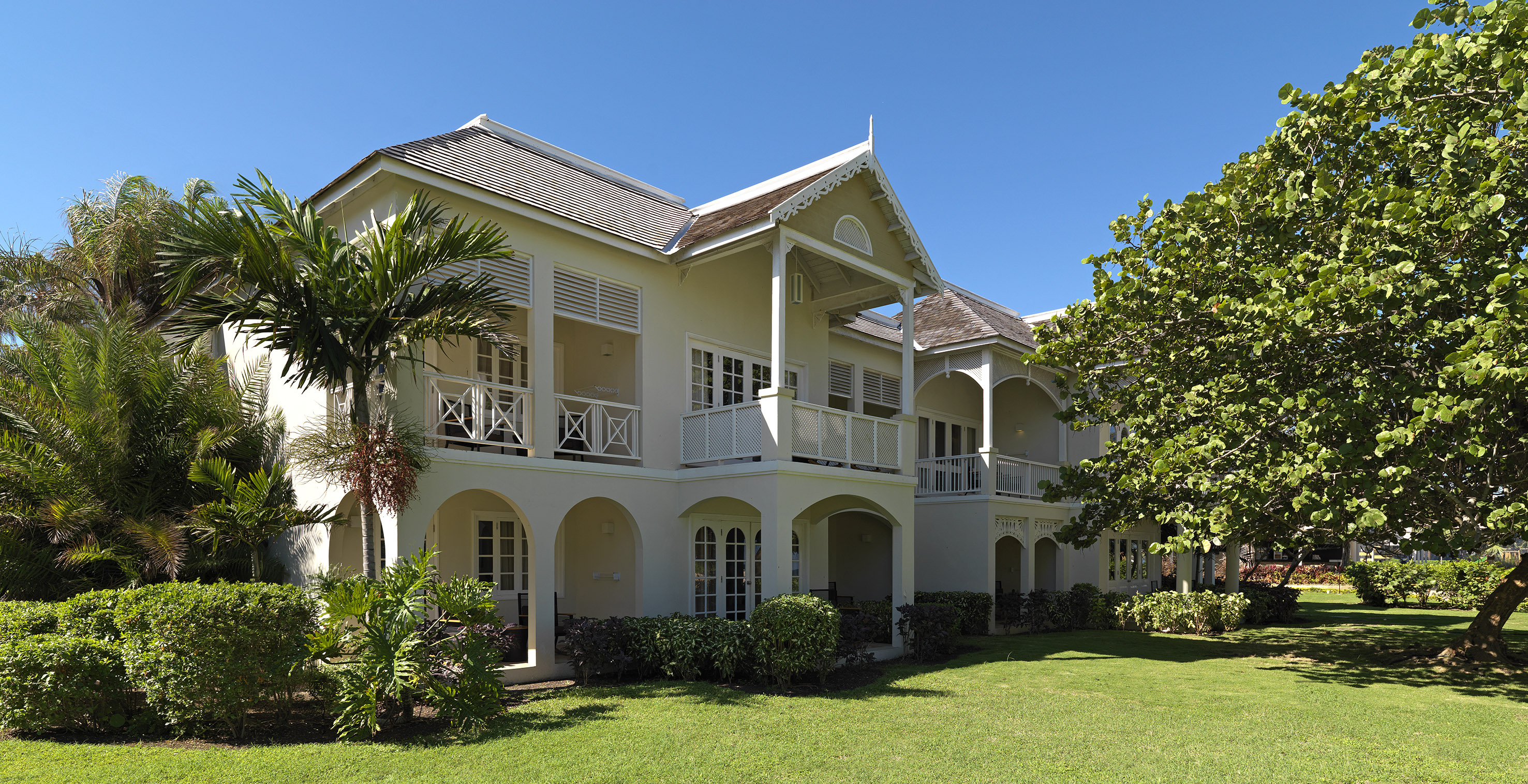 Melia Braco Village
ROOMS
There are 232 light and airy guest rooms, 52 of which are suites. Merging modern design with contemporary features, the rooms are stylish and neutral: think calming cream tones, natural wood and French doors that look out onto the beach or lush gardens. All rooms come with plush bathrobes and slippers, fridge and mini-bar, iron, Nespresso coffee machine, 42-inch smart TV, safety deposit box and 24-hour room service. Bathrooms are sleek, spotless, and equipped with all the toiletries and amenities one might need.
If you're looking for a little more luxury you can upgrade to the resort's premium suites, which are part of THE LEVEL. Aside from the guarantee of having a suite that literally opens up onto the beach, you'll also get to enjoy private check-in, transfers to and from the airport, and an utterly unrivaled level of service. THE LEVEL guests also gain access to the VIP LEVEL Lounge and the exclusive Golden Sands restaurant, as well as a private pool with complimentary sunscreen and cooling Aloe Vera lotion.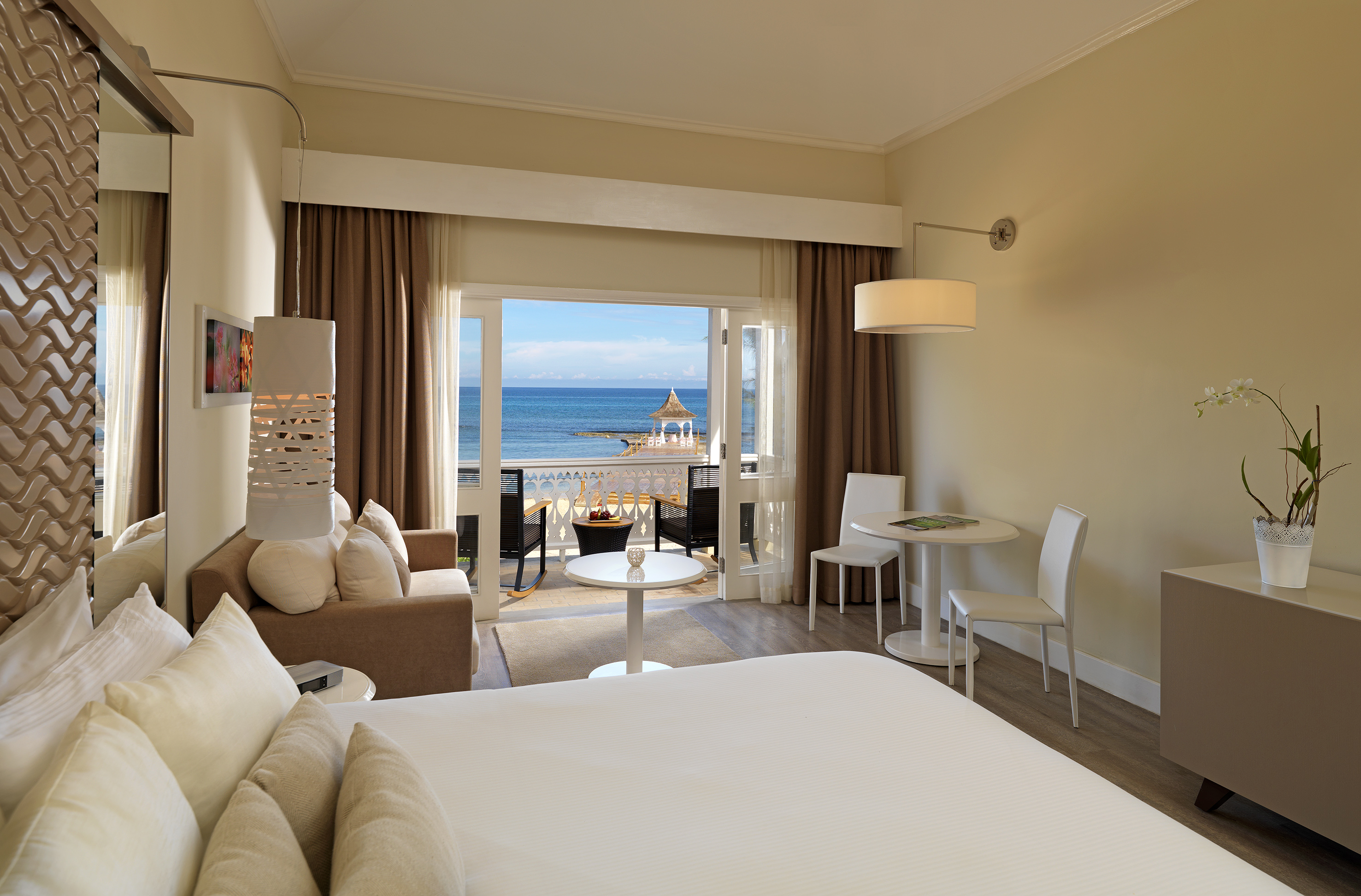 Melia Braco Village
FOOD & DRINK
With five on-site restaurants, you certainly won't go hungry, and with so many different cuisines to offer boredom won't creep in either. Breakfast is served at The Market Place, an open-kitchen concept with an international buffet, and you can have lunch and dinner here too if you like; looking out onto the beach and pool, it's the perfect place to kick off your day. If you're a fan of alfresco dining then the beachside O'Grille will also hit the spot: the restaurant serves up mouthwatering Caribbean dishes using locally sourced ingredients; if you're hoping to try some jerk dishes, this is the place to do it.
There's plenty of international food to choose from too: the menu at Rasta Pasta offers up all the Italian classics like pasta and pizza, often with a Jamaican twist, and Nikkei Restaurant deliciously merges Japanese, Chinese, and Peruvian cuisine served at Teppanyaki-style tables – be sure to try the ceviche, which is as fresh and fragrant as any you'll find in Peru. The glamorous 876 Prime Steakhouse is ideal for a romantic dinner... but 24-hour room service is available if you're feeling lazy.
For drinks, there's Jigger Bar, which is ideal for pre- or post-dinner cocktails; the Mai Tais are especially delicious. For something a little livelier – or if you want to hit the dance floor – there's The Shaker, where you'll find the resident DJ pumping out tunes and guests (and staff!) throwing some shapes. In the daytime, you can sit at the Wet Bar by the pool, and in the evening the Chill Out Bar serves up relaxed cocktails.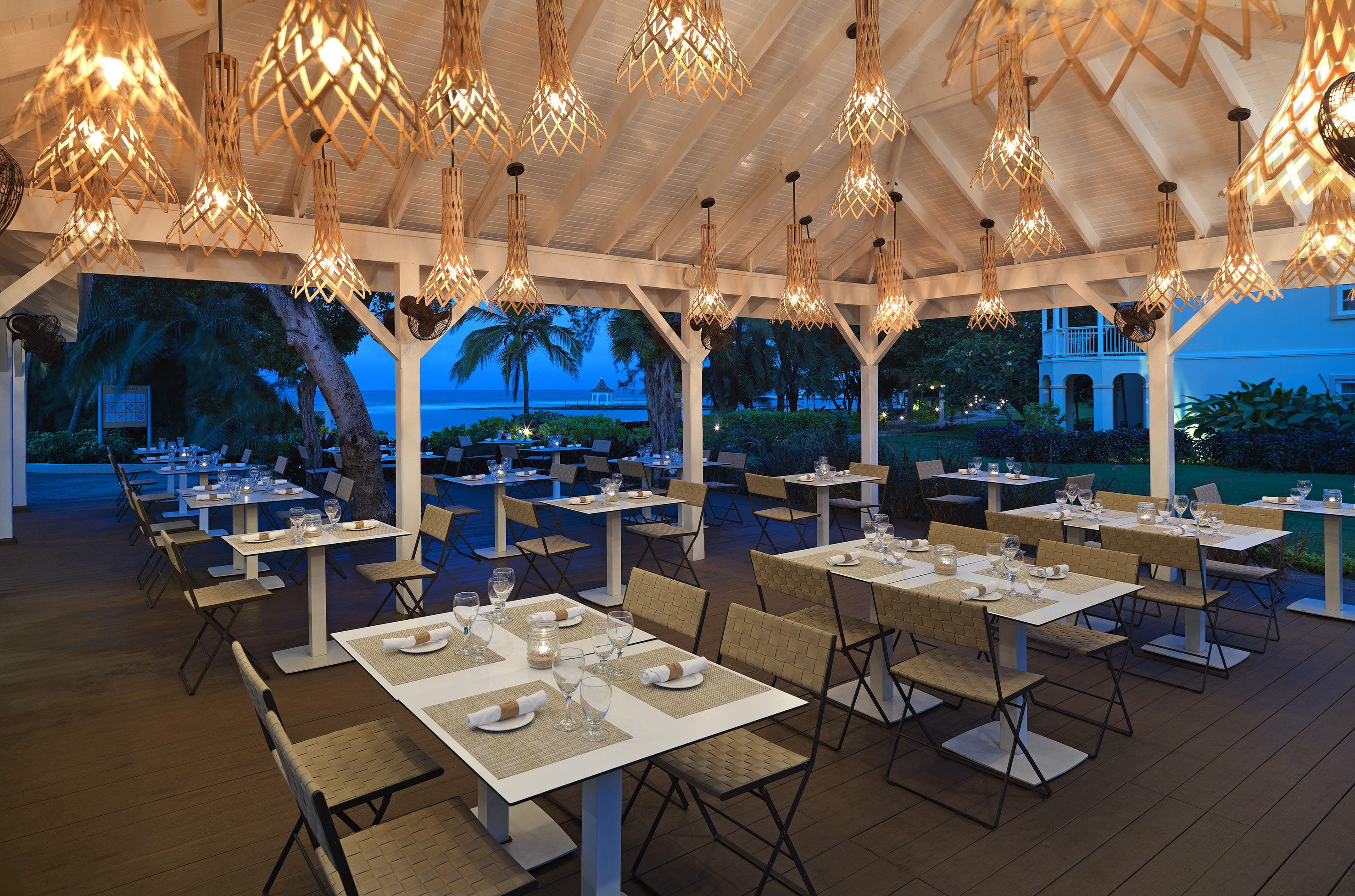 Melia Braco Village
SERVICE & FACILITIES
In terms of facilities, there are more than you can shake a stick at: a jacuzzi, two beachfront swimming pools, a kids playground, and sporting facilities that include a football pitch, basketball court and 24-hour fitness center, as well as access to water sports like sailing, canoeing and snorkeling. On dry land, you can also try your hand at tennis, volleyball, ping pong and all manner of games.
For those seeking a more leisurely experience, there's the luxurious YHI Spa, which offers up a whole host of revitalizing pampering treatments as well as sauna sessions. Choose from firming facials, exfoliating body treatments and indulgent aromatherapy massages. There's also an excellent beauty salon, so looking your best is always just a short walk away.
For guests traveling with children, you can take advantage of Meliá Braco's babysitting service as well as the kids club, and with an activity programme featuring interactive games, arts and crafts projects, there's something to keep even the most curious child occupied. If you're traveling for business, there's a business center and complimentary WiFi throughout the resort, as well as two meeting and events rooms.
Staff are bright, polite and do all they can to please, whether it's bringing you another chilled drink from the bar or recommending the must-do activities on the island. The cheeky humor and bright smiles are just an added bonus.

Melia Braco Village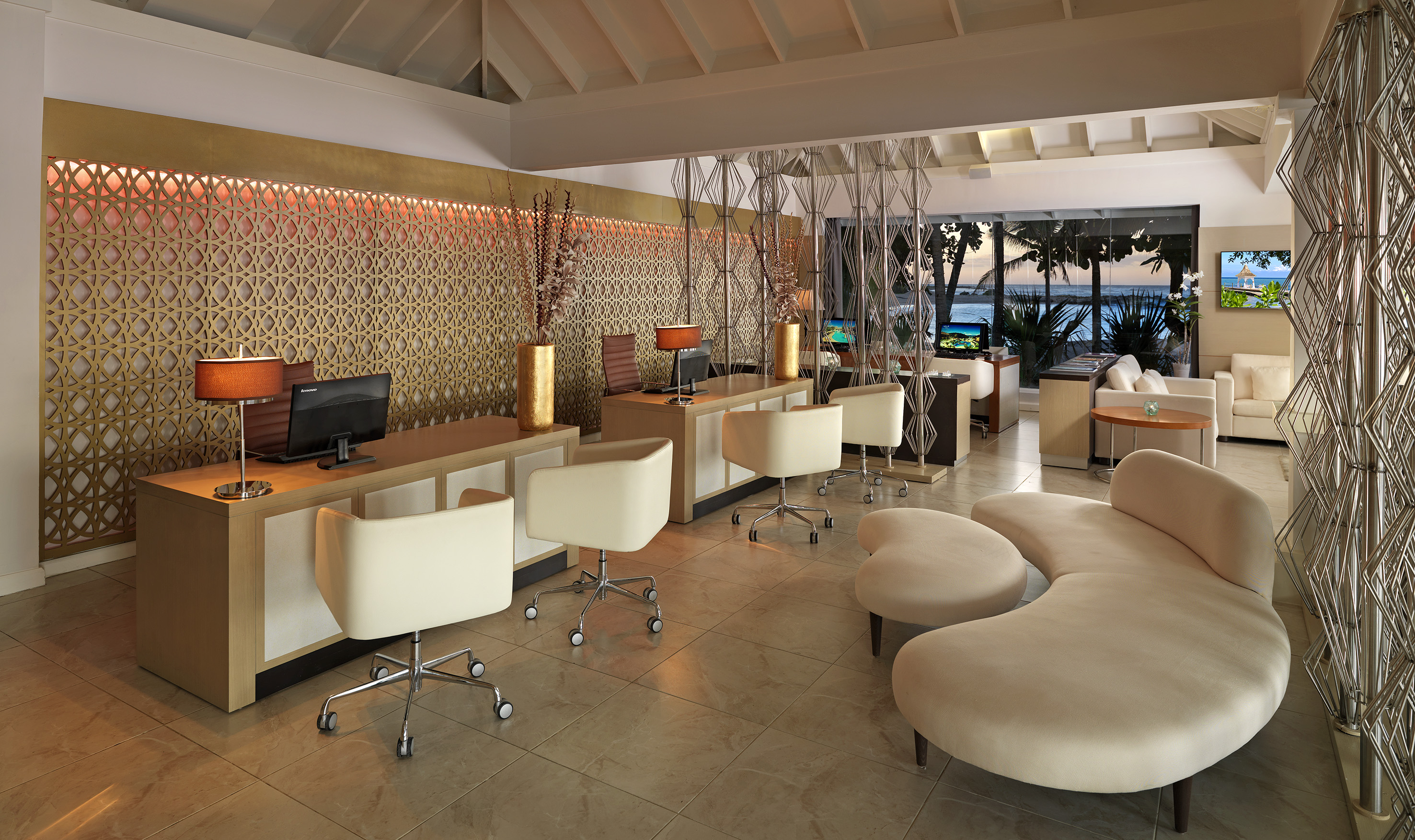 Melia Braco Village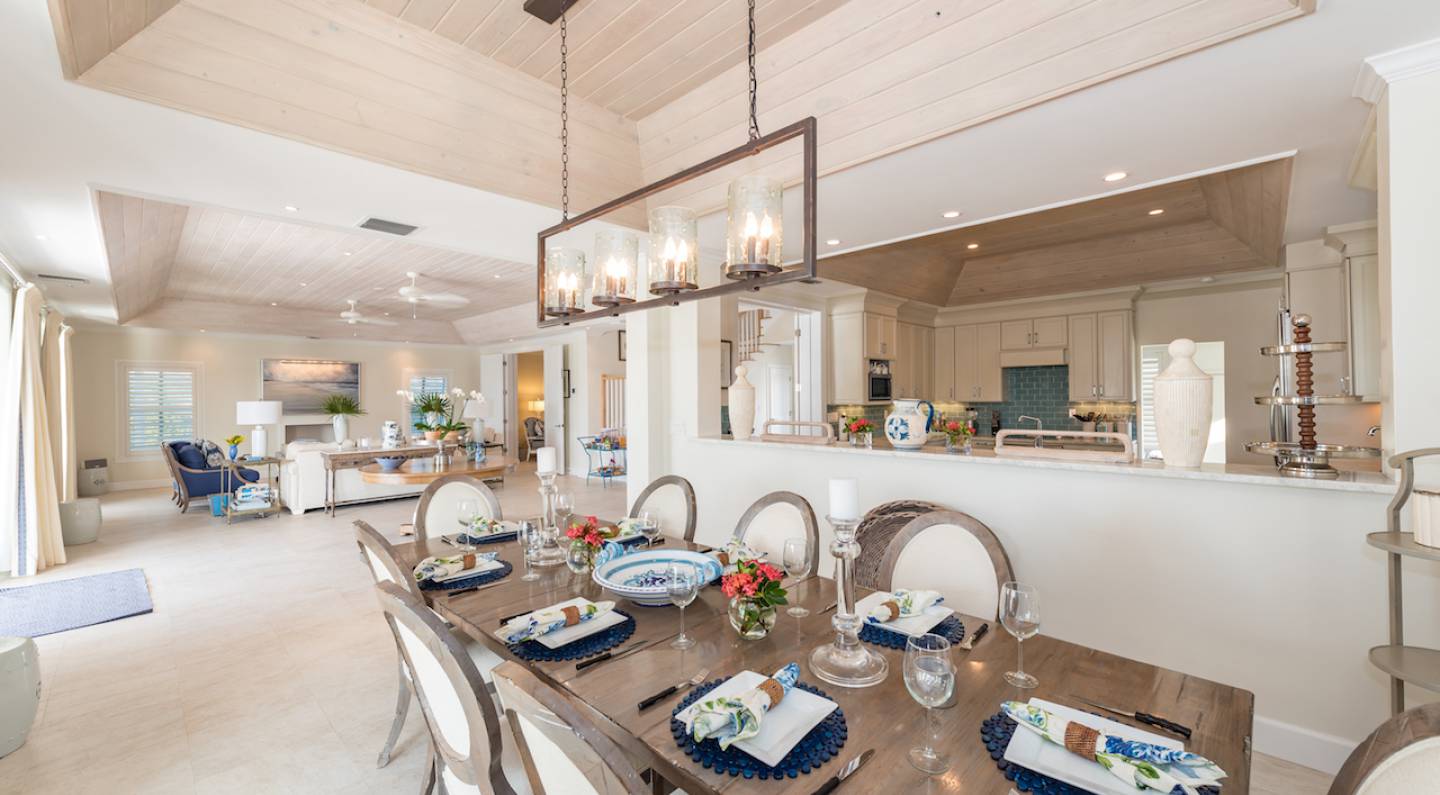 Melia Braco Village