Katherine Bond View Profile

Freelance Writer
Resort Review: Paradise Point Resort & Spa, San Diego - On Point!
Apr. 12th, 2010 | Comments 0 | Make a Comment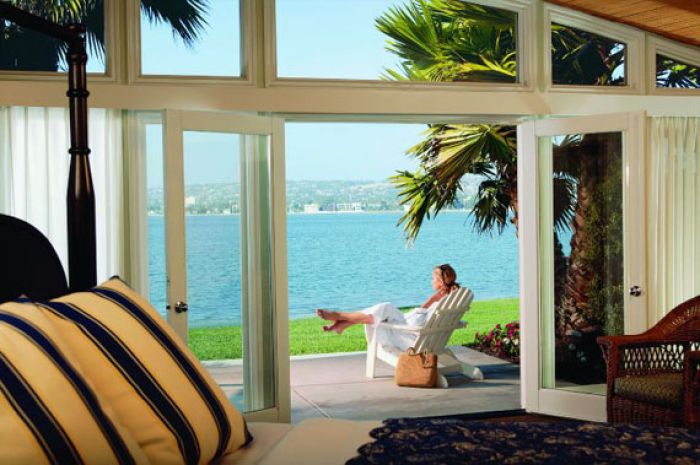 Resort Review:
The 44-acre balmy plot of paradise on San Diego's Mission Bay, also known as the Paradise Point Resort and Spa, has never looked so alluring. Now flaunting a $20 million renovation, the resort has upped the meaning of "paradise" with 462 lushly upgraded bungalow-style guestrooms and stunning meeting facilities. Our lovely bungalow featured exotic furniture facing a double door patio that led out to a private strip of beach along Mission Bay. Sailboats and sea birds lazily crossed our view during the afternoon, while the sun finished the day with a dip into the horizon. A quick stroll along the grounds led my travel companion and I to the resort's charming 18-hole mini golf course, which was meticulously landscaped and provided us with bouts of laughter. (We tied with scores of 71, not too horrible.) Laughter is a common sound at Paradise Point Resort and Spa, we noticed. With five lagoons and pools to splash in, a mile of sandy beach to walk along, and numerous on-site activities for adults and kids to delight in, it's a resort that makes everyone giddy.

After our golf game, we savored a fantastic dinner at Paradise Point's BALEEN restaurant, a long time favorite of locals and tourists alike. BALEEN is fine dining done tropical style, with an attentive and friendly staff and a thoughtful seafood focused menu. Whether dining outside surrounded by tiki torches or inside under the monkey crowned chandeliers, BALEEN doesn't rush the dining experience, true to island style.


For a more exotic treat, step into SpaTerra, the resort's signature spa which encompasses global spa rituals in its lush 7,000-square-foot facility. I loved my Balinese Massage, a Bali massage focused on rolling and rhythmic pressures and movements. In addition to its authentic cultural offerings, SpaTerra delights guests of all ages and needs with services such as "Aussie" airbrush tans, children's massages, heavy duty vitamin infused facials, and teen and men facials.

BOTTOM LINE: It's hard for any member of the family or your travel group not to discover paradise at Paradise Point Resort and Spa.
See All Luxury Hotels in California
Featured Luxury Hotels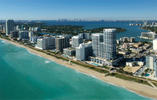 Miami Beach, United States
Canyon Ranch Hotel & Spa
Set on 750 feet of pristine beach, in the beautifully restored Carillon Hotel -...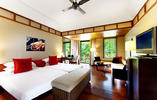 Langkawi, Malaysia
The Andaman, a Luxury Collection Resort
The Andaman, a Luxury Collection Resort located in an idyllic tropical setting...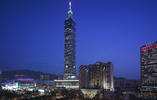 Taipei, Taiwan
Grand Hyatt Taipei
Grand Hyatt Taipei hotel anchors the city's most vibrant commercial centre in...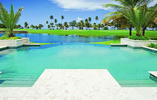 Rio Grande, Puerto Rico
The St. Regis Bahia Beach Resort
In the romantic setting of a Caribbean coconut plantation, nestled between a...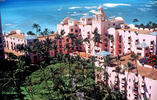 Waikiki, United States
The Royal Hawaiian, a Luxury Collection Resort
Welcome to The Royal Hawaiian, a Luxury Collection Resort, affectionately known...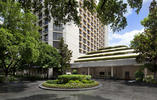 Houston, United States
The St. Regis Houston
The St. Regis Houston is nestled in the epicenter of the nation's energy...