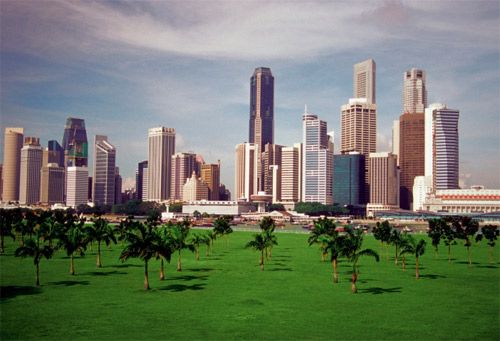 Singapore's attraction for tourists has been rising for the past couple of years and it seems to be continuing on this path for the foreseeable future. The city has many great reasons why its "wow" factor keeps amazing people, but here are the best 20 reasons why you should visit the Pacific city nation.
Singapore caters for those craving the arts, fine food and the best retail therapy.
1 Gardens by the Bay
A Flower Dome, Supertrees and Dragonfly Lake ... no, it's not the set of Ridley Scott's next film but rather Singapore's freshly minted Gardens by the Bay. Costing about $775 million and spanning 101 hectares, the gardens are a showcase for horticultural artistry. Living plants - all 700,000 of them - aside, the waterfront park features man-made trees stretching 50 metres into the sky with steel trunks and illuminated wire rods for branches. Nightly sound and light shows add to the drama. 18 Marina Gardens Drive, +65 6420 6848, gardensbythebay.com.sg.
Read More on m.canberratimes.com.au