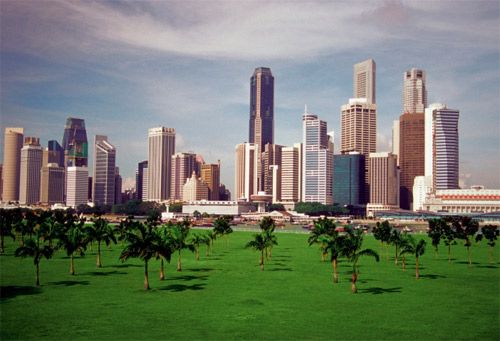 Thinkstock
If you've yet to make your way to Singapore, chances are pretty slim that no amount of travel writing will persuade or dissuade you from heading there. You know the city is absolutely gorgeous, the people incredibly friendly and the food scrumptious, so go there already. Even if your vacation follows the discussion below, it'll be a great trip.
As the tropical storm clouds gather, there are two compelling reasons to finish my bike ride in a hurry: avoid death by lightning strike in one of the lightning capitals of the world and, more importantly, be on time for the evening's foodie tour.
Singapore has been on a mission to shed its image as a mere stopover destination, with new hotels, casinos, shopping centres and theme parks to visit. But I'm seeking experiences beyond the airconditioned artificiality, so have opted to explore the city-state and its vibrant food scene by bike.
Read More on smh.com.au