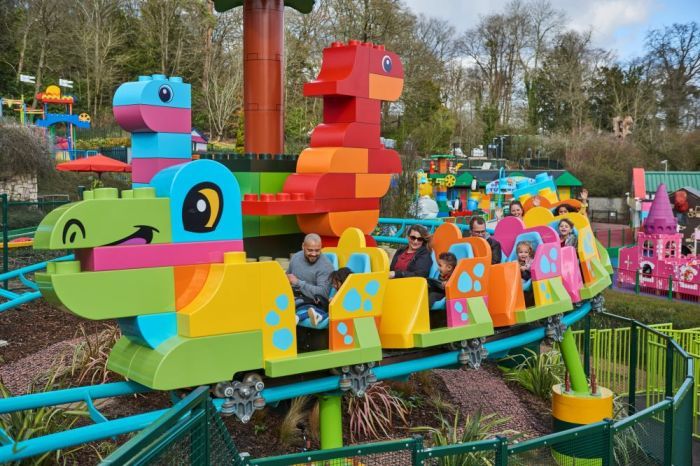 LEGOLAND®
LEGOLAND®Windsor celebrated its 25thanniversary of opening earlier this year. Over the past quarter century, the attraction has become the most popular theme park in the UK, appealing to children of all ages as well as adults. Here are the top 10 reasons why you should visit:
1) Breadth of rides available
With over 55 rides, ranging from the Pirate Falls: Treasure Quest log flume to LEGO®NINJAGO®The Ride, there is a huge array of ways to get your adrenaline fix.
2) Spectacular shows
The shows at LEGOLAND® are unmissable. There are two different shows daily in Heartlake Harbour Arena, which are shown at various times. The swashbuckling, high octane pirate show is filled to the brim with jaw dropping acrobatics, swashbuckling swordplay, special effects, and diving, whilst the LEGO® Friends show is an upbeat, dance-based extravaganza with several comedic moments. Both are guaranteed to entertain the whole family.
3) Entertainment for the Under-Twos
If you are bringing a young toddler to the park, do not fear - there is more than enough for them to do! DUPLO® Valley (recently improved and expanded) is the perfect place for little ones, and they will enjoy the gentle rides and first coasters. Besides this, there is a fabulous pair of puppet shows at the DUPLO® valley theatre. My daughters loved The Elves and The Shoemaker and Cinderella: both were funny, heart-warming, and expertly compered by Lori.
4) Wonderful playgrounds
Besides all the wonderful rides, LEGOLAND® boasts some of the most imaginative and well-equipped playgrounds that I have ever seen, and best of all, it isn't necessary to queue for them. Sometimes, little ones especially need a break from the frenetic pace of some of the rides, and the playgrounds, which are dotted around the park, provide the perfect space for them to play and everyone else in the family to regroup (and have a sit down!) The new rocket play structure in DUPLO® Valley is particularly enjoyable for little ones: budding astronauts can climb to the top and take off!
5) Sensational Splash-Park
On a hot day, there is quite literally nothing better than a splash park, and LEGOLAND® boasts one of the very best in the world. It is vast, colorful and immense fun for toddlers to splash around safely amongst a menagerie of DUPLO® themed animal friends – from lions and giraffes to zebras and elephants - and a range of interactive water features. Just remember to bring towels and swimming clothes!
6) LEGO® Mythica
LEGO® Mythica opened in 2021, and offers a wonderful new dimension to the park, with exhilarating rides including the UK's first Flying Theatre Ride (Flight of the Sky Lion). In addition, there are Fire and Ice Freefall (which gives riders a sensation of weightlessness) and Hydra's Challenge (with its unique twists and turns).
7) Queue mitigation
It's a theme park, so there will be a certain degree of queuing, as you would expect. LEGOLAND® does, however, put helpful distractions in place for the kids. By the log flume, for instance, there is a pirate ship climbing frame, and on other rides there are various distractions to keep the kids happy whilst waiting. In addition, Reserve and Ride is available, which can save a huge amount of time.
8) The LEGO® Shop
This is one of the best places on the planet to buy LEGO®, so don't miss the chance to visit one of the shops. The range available is mind-blowing, and some kits are available exclusively at LEGOLAND®, including BIG builds such as Tower Bridge and the Classic TV Batcave. There is no hard sell, however, and, for those who don't want to purchase anything, there is no necessity to visit one of the shops. You don't have to exit through a shop at the end, either.
9) Miniland
When I was little, a trip to Beaconsfield Model Village was a day out in itself. At LEGOLAND®, Miniland is just one of the 12 zones in the park. You could easily spend half a day marvelling at the ingenuity of all the LEGO® creations of monuments in miniature from around the globe – such as Big Ben, The Statue of Liberty, and the Eiffel Tower. My favorite is the Vallée Blanche cable car and chalet scene that has been reconstructed in LEGO®.
10) Adult and Pre-Schooler Ticket
From 6th September, Adult and Pre-Schooler tickets will be available again, giving the perfect opportunity to Visit with little ones whilst the park is quieter. https://www.legoland.co.uk/tickets-passes/day-tickets/adult-and-pre-schooler-days-out/
For further information, and to book, please visit legoland.co.uk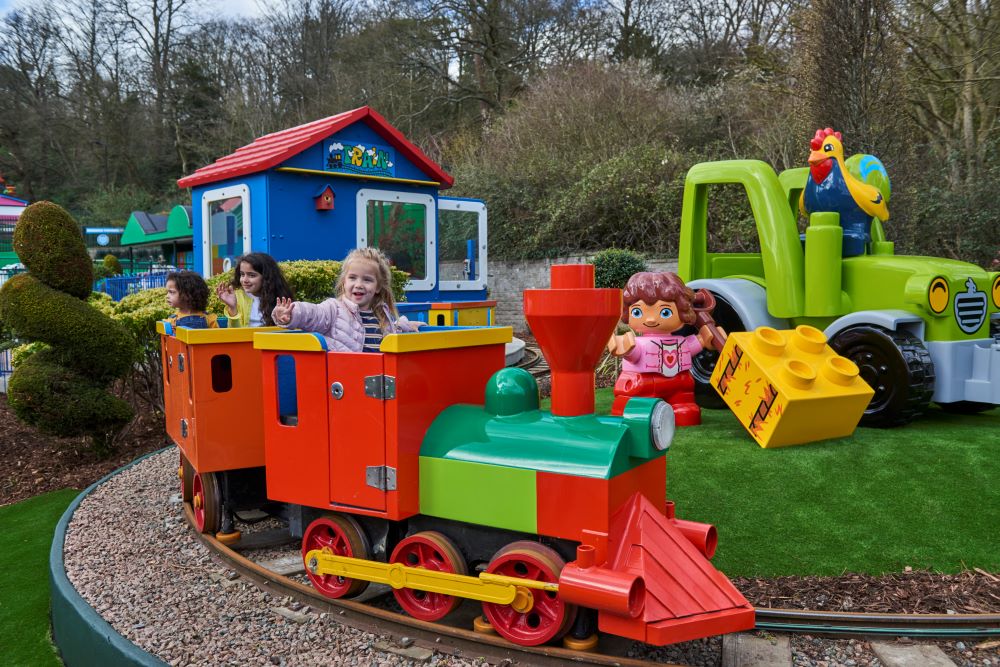 LEGOLAND®
DUPLO® Valley Train.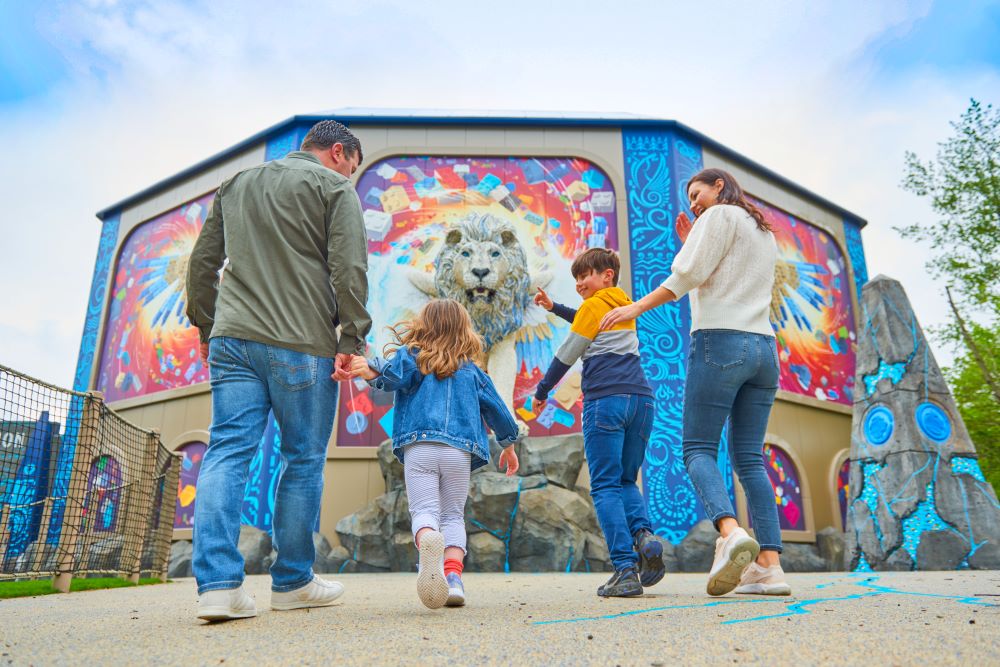 LEGOLAND®
LEGO® Mythica Flight of the Sky Lion.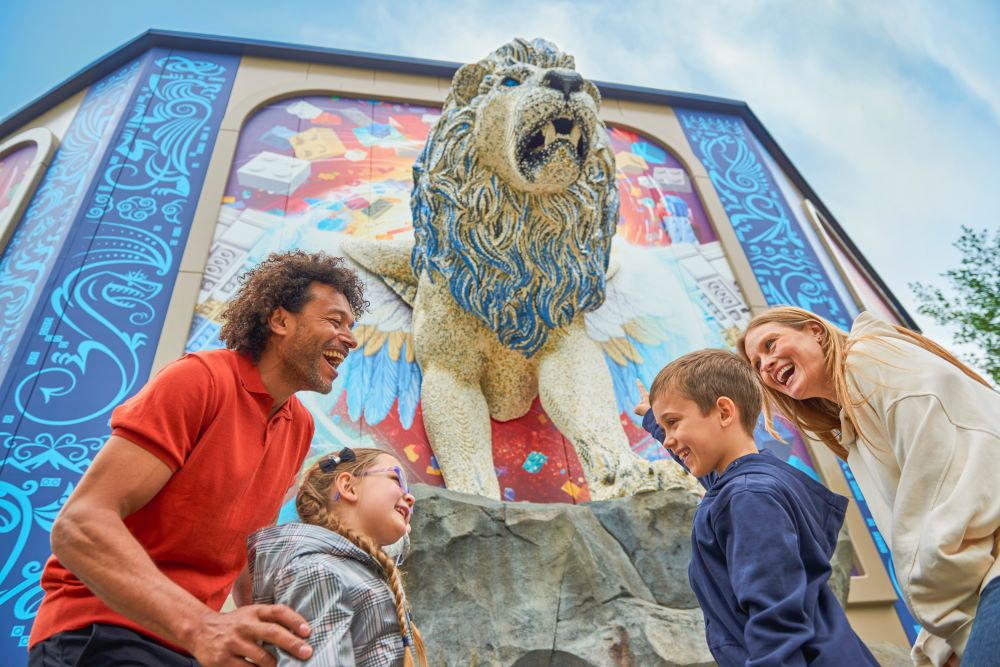 LEGOLAND®
LEGO® Mythica Flight of the Sky Lion.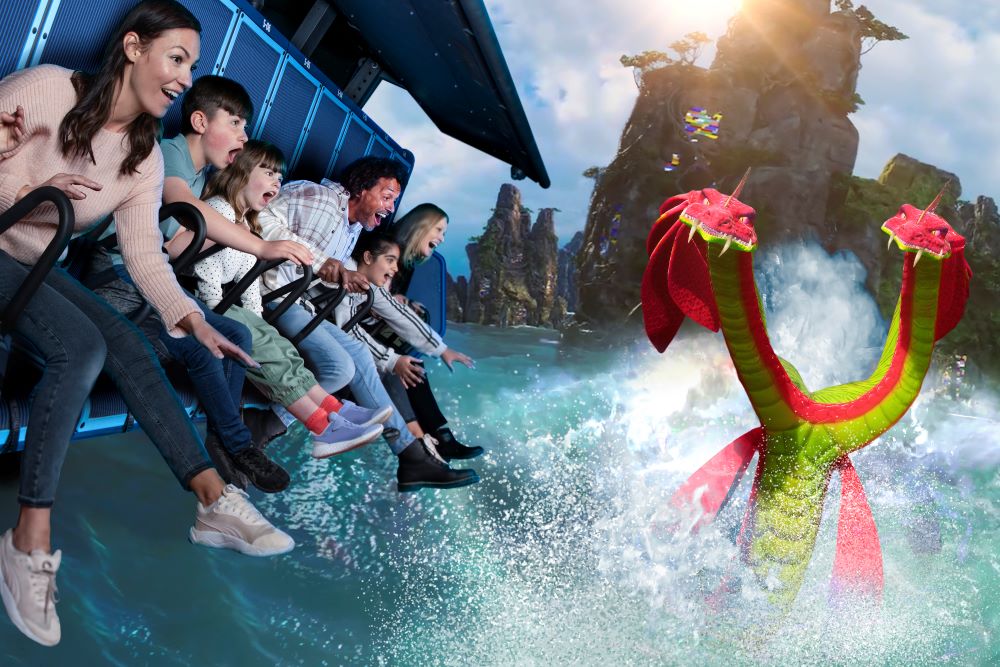 LEGOLAND®
LEGO® Mythica Flight of the Sky Lion.