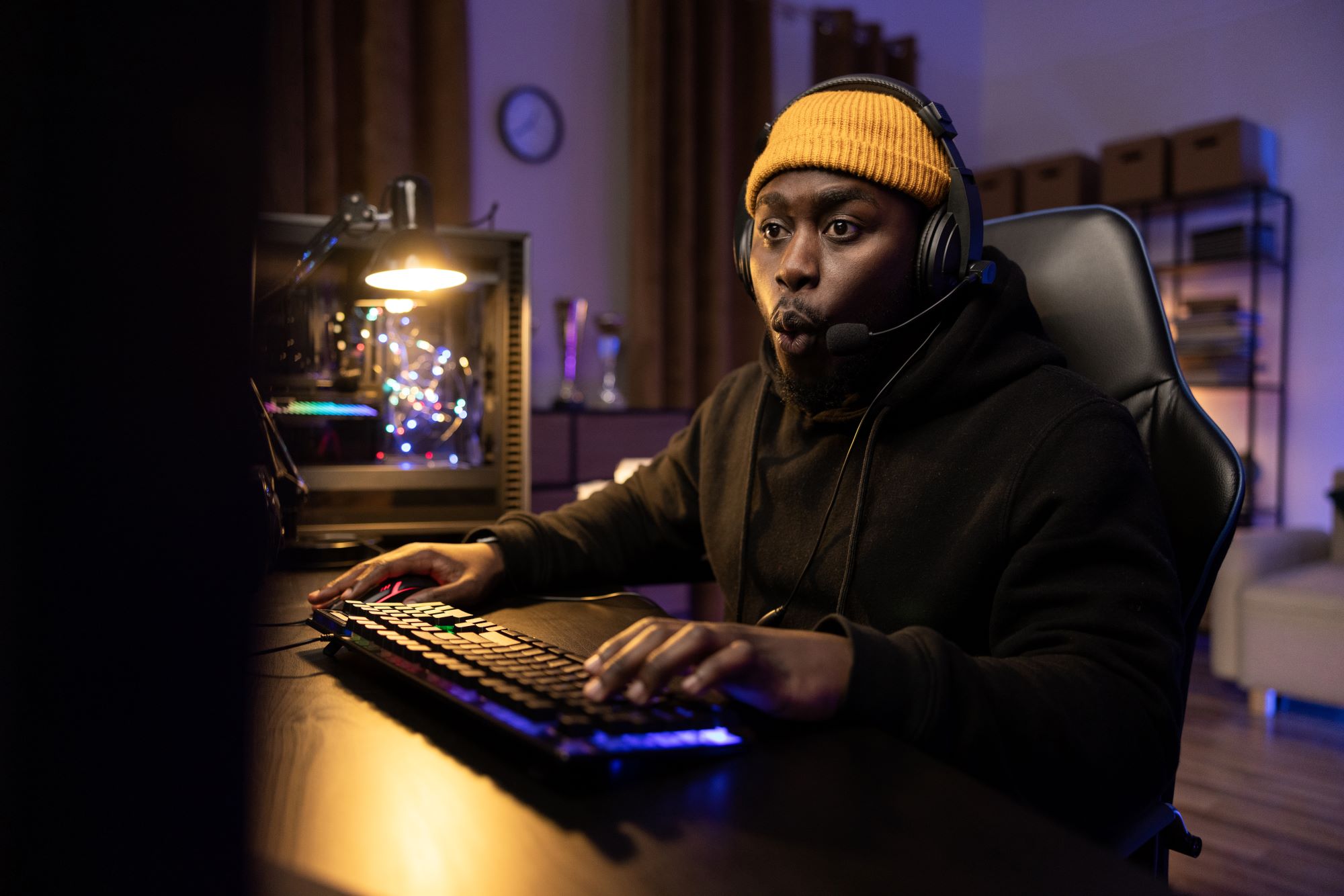 Shutterstock
Are you ready to level up your Barbarian in Diablo 4? Become an unstoppable force of destruction and take on every enemy that crosses your path. Whether it's a pack of demons or hordes of lost souls, no one will stand between the Barbarian and glory. It may seem intimidating initially, but there are plenty of ways to increase your active skill priority and become a master of warfare. So grab your ax and prepare for some epic action - we have five active skills that should be prioritized for the best Barbarian experience!
5 Active Skill Priority To Level Up Diablo 4: Barbarian

Prioritize On Lunging Strike
When it comes to leveling up your Barbarian in Diablo 4, there are a few key abilities you'll want to prioritize. For starters, your first ability point should be spent on Lunging Strike. This basic skill may only do a little damage, but it provides excellent mobility and Fury Generation. Plus, as you level up and invest more points in Lunging Strike, you can unlock some helpful upgrades like Enhanced and Battle Lunging Strike. These upgrades can bring added benefits like healing and bleed effects, making Lunging Strike an essential skill to master for any Barbarian player. So if you're looking to level up your Barbarian in Diablo 4, invest in Lunging Strike early on and upgrade it as you progress through the game.
Focus On Whirlwind
If you're looking to optimize your Barbarian leveling in Diablo 4, Whirlwind is the core skill you'll want to focus on. This spinning attack can quickly cleave through multiple targets while allowing you the freedom to constantly move around. You'll want to upgrade Whirlwind as soon as possible to get the most out of Whirlwind. By doing so, you'll be able to refund a portion of Fury that you spent when hitting enemies, allowing you to sustain your attacks for longer periods. If you're using a Slashing Weapon, you can also apply a Bleed effect for even more damage. With Whirlwind at the center of your build, you can easily take on hordes of enemies.
Rallying Cry
As you progress through Diablo 4 as a barbarian, knowing how to level up effectively is important. One key aspect to keep in mind is your Shout skills, in particular, Rallying Cry. This skill should be a priority for you to upgrade, as it grants increased Movement Speed and Resource Generation for you and nearby allies. This is especially crucial for barbarians who constantly need resources to execute their abilities. As you level up, consider upgrading Rallying Cry to gain even more benefits, including becoming Unstoppable while the skill is active. With these leveling tips, you can maximize your Barbarian's potential and conquer the challenges that lie ahead in Diablo 4.
War Cry
In Diablo 4, War Cry is one ability to level up your Barbarian that should definitely be in your arsenal. This powerful shout skill grants you a damage increase when activated and boosts any nearby allies. As you progress in the game, you can upgrade your War Cry to gain the Berserking ability for a short period, further increasing your Fury gain. Additionally, the damage buff from War Cry can be amplified if facing six or more enemies. So, if you're looking for effective Barbarian leveling tips in Diablo 4, add War Cry to your list of must-have abilities.
Challenging Shout
It's important to have a strategic plan to level up quickly in Diablo 4. One key tip to remember is to prioritize mobility and resource generation. While the Challenging Shout skill is ideal for endgame builds, Leap is a more practical choice for leveling purposes. This basic jumping attack generates Fury and enhances your mobility, making it easier to quickly move through levels. As you level up, consider upgrading your Leap skill to Enhanced Leap and then to Power Leap. As you near maximum level and gain better Fury generation, remember to switch back to Challenging Shout for a significant damage reduction. By incorporating these tips into your leveling strategy, you'll be well on your way to dominating in Diablo 4.
Fastest Way To Level Up In Diablo 4
If you're looking to maximize your playtime in Diablo 4, the quickest way to reach the endgame is by utilizing a D4 level boost. This convenient service will rocket your character to level 100 without the hassle of slogging through hours of grinding. By opting for a Diablo 4 power level boost, you can focus on the more enjoyable aspects of the game, such as perfecting your skills and obtaining the best loot. So if you're ready to get your character to the top of their game, consider investing in a D4 level boost today.
Verdict
With these 5 active skill priorities giving an edge on the Barbarian set-up on Diablo 4, it will surely be a thrilling and fulfilling ride. The Barbarian lives up to its name and offers one of the most dynamic gaming experiences, especially in this fourth installment. He is full of secrets to unlock and has every adventure lover's dream come true. With proper feedback and strategizing, playing Diablo 4 has become even more fun using the Barbarian build. It adds a special flavor of excitement and unexpectedly improves as time passes. Leveling them gives you better insights into the game, allowing you to easily traverse any situation. However, those who don't have enough hours in their day can use Diablo 4 boost services to get ahead in the game while enjoying the best features with the Barbarian Build. Book your services today to power-level your way straight into endgame content.