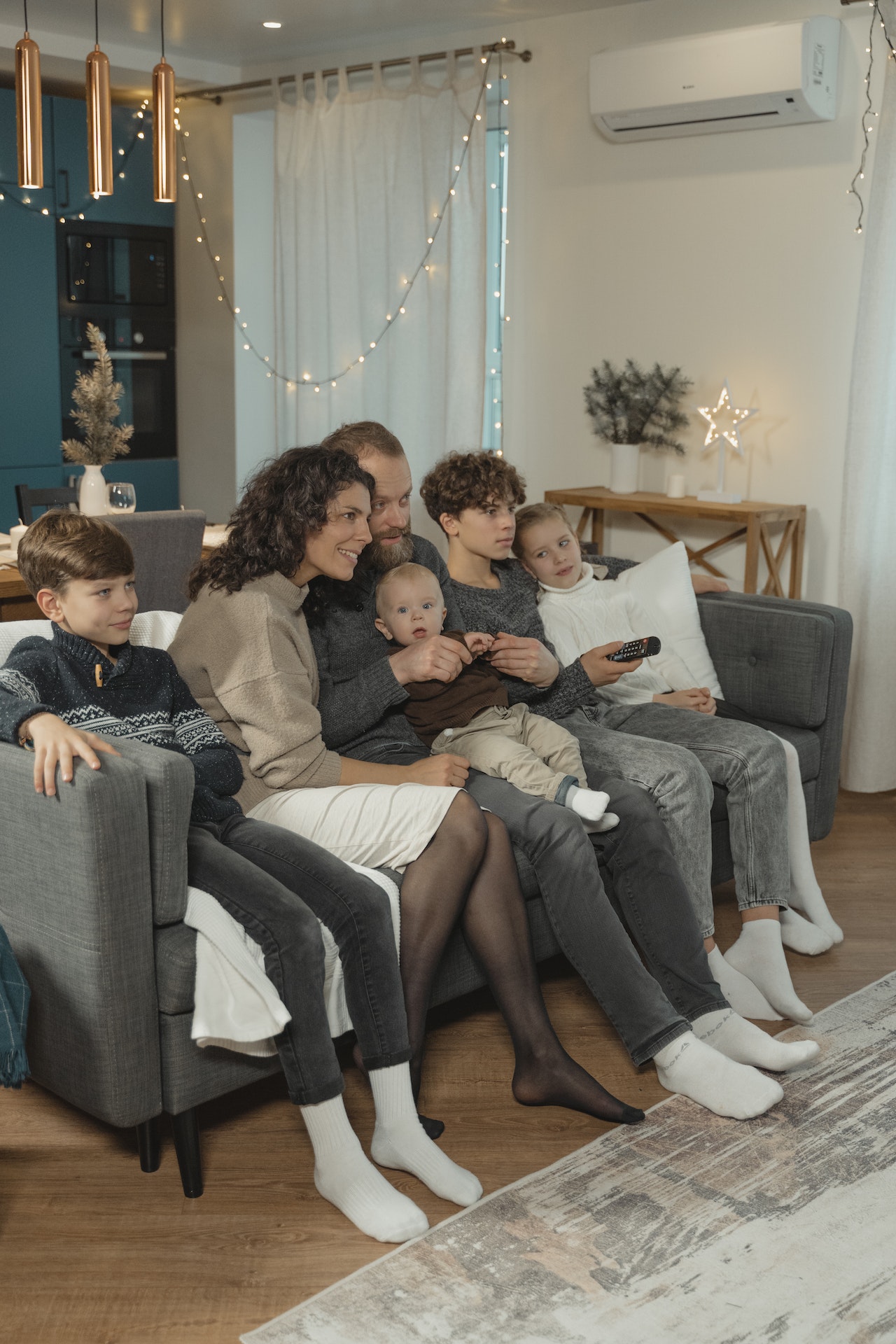 Pexels
Who doesn't love family night? For many of us, spending quality time with loved ones is extremely rewarding. But when game night gets too competitive or the costs of eating out every weekend start to add up, the most inexpensive and comforting way to spend time together is by watching a show as a family. Simply sharing a good laugh over a sitcom, or losing yourselves in a fantasy world as a family can do wonders for multiplying fondness.
We recognize that one of the major challenges these days is to find movies and shows that are free from violence or nudity. But with the availability of streaming platforms such as The Roku Channel, Netflix, and Amazon Prime – to name but a few – there are plenty of family-friendly shows available for shared viewing, at the press of a button.
So, we've compiled a list of 7 heart-warming shows that are suitable for all age groups – to make sure everyone is equally entertained when you and your family tune in for some quality time this weekend:
1. Young Sheldon (2017-Present)
As a spin-off of the hit sitcom The Big Bang Theory, this show follows the challenging childhood years of Sheldon Cooper as a young genius growing up in Texas. While lovers ofThe Big Bang Theory have enjoyed watching the formative years of Cooper inYoung Sheldon, the show is a favorite even among viewers who have not seen the original sitcom.
Filled with teachable moments and humorous events, the show spans six seasons and showcases Sheldon's growth into the character known and loved by all. Enjoy this heartwarming show with your family this weekend.
2. Avatar: The Last Airbender (2005-2008)
Often abbreviated as ATLA, this popular animated series follows the adolescent monk Aang, who is the last surviving member of the Air Nomads and the long-lost Avatar. After being encased in ice in suspended animation for the last century, Aang is discovered by Katara and Sokka of the Southern Water Tribe.
To save the world from the ruthless Fire Nation, Aang must master all four elements of air, water, fire, and earth – as only the Avatar can. We also meet Zuko, the Prince of the Fire Nation who's been banished by his father, Fire Lord Ozai. He hopes to regain the favor of his father by capturing the Avatar so the Fire Nation can conquer the world.
ATLA is a coming-of-age show with child-friendly humor, imaginative action sequences, and a compelling plotline. The story offers great examples of persevering against all odds, and teaches noteworthy values packaged in a humorous and action-packed storyline spanning three seasons.
3. Doctor Who (1963-Present)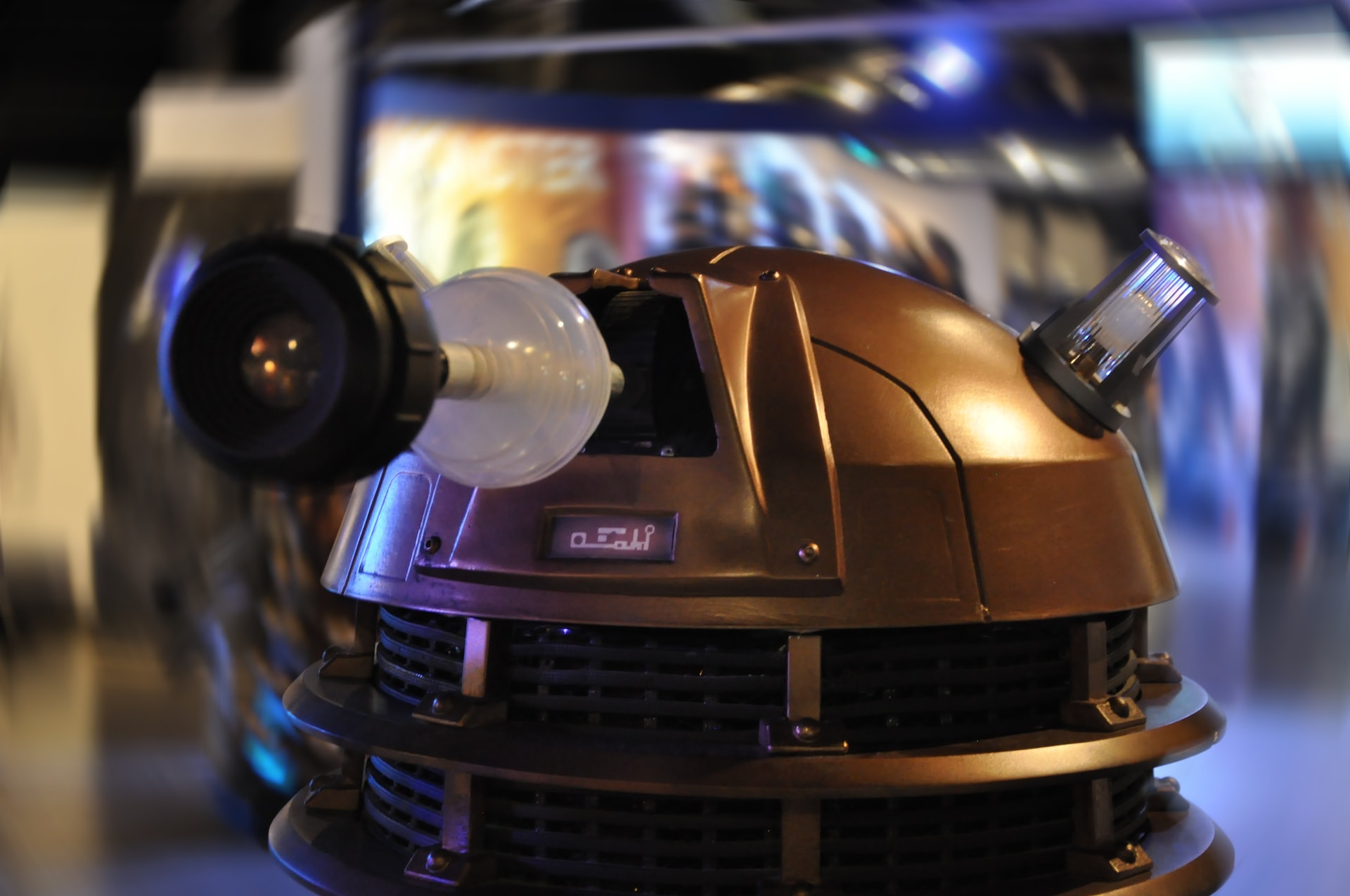 Unsplash
If your family loves science-fiction, thenDoctor Whois bound to be a favorite in your household. This whimsical and wholesome British series has seen many installations since it was first aired from 1963 to 1989, and was later revived in 2005. In fact, the show has received the Guinness World Record for the longest-running science-fiction television show.
The Doctor is a time-traveling alien hailing from a distant planet, with the unique ability to regenerate and change their appearance. Through their fantastical adventures, we watch stories of friendship, love, and bravery that offer impactful takes on life's challenges. Packaged in a refreshingly imaginative tone, this show is sure to be a favorite for you and your family!
4. iCarly (2021-Present)
This top-rated revival of Nickelodeon's beloved show has been a hit with kids of all ages. Starring Miranda Cosgrove, who was nominated for the award of Favorite Television Actress at the Kids' Choice Awards in 2010, this reboot follows an older Carly, who is now an influencer. We trace her journey as she decides to relaunch her web show.
This revival brings back everything young audiences loved about the show, and allows a bunch of crowd-favorite characters to return with an updated, modern polish. Pick this show for a trip down memory lane!
5. The Legend of Korra (2012-2014)
This compelling sequel toAvatar: The Last Airbenderis a wholesome story taking place 70 years after the events of ATLA. We follow the adventures of Aang's successor, Korra, who is the new Avatar. Having mastered three of the elements at a young age, Korra now faces unique challenges in mastering the final element of air.
Hailing from the Southern Water Tribe (home to the now elderly Katara – who also appears in this series) Korra arrives at the modern and progressive Republic City to ultimately find the stirrings of an anti-bending revolution. Under the aegis of Aang's son, Tenzin, Korra begins training her air bending skills while facing political and spiritual challenges head on.
6. Kim's Convenience (2016-2021)
A gem of the modern age,Kim's Convenience tracks the lives of a Korean-Canadian household as they navigate the ups and downs of running their family-owned convenience store. As far as sitcoms go,Kim's Convenience is an insightful show to watch with your family, for its expert blending of comedy with real-life issues related to immigration.
This funny family comedy will leave you rooting for the Kims as they ford obstacles and take the challenges life throws at them in stride. The show spans five seasons which will surely redefine and open up your children's worldview in some key ways.
[ Watch on Netflix ]
So, what are you waiting for? Get your popcorn, sodas, and snacks ready to enjoy some wholesome moments and great stories with your loved ones!