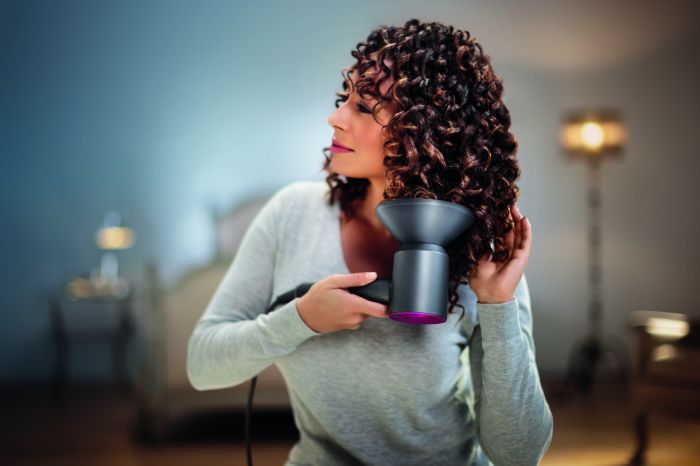 Photos Credit: Dyson
We've heard about Dyson revolutionizing a few aspects of our lives. A few years back they turned vacuuming from a chore to a somewhat pleasant activity, then they developed systems to cool down and filter the air we breathe, and now they're changing the way we style our hair.
As someone with very long and thick hair, I can understand the challenge of finding that one great hair dryer that would dry my hair fast without making it frizzy, damaging it, or taking forever.
So what exactly is different about the Dyson Supersonic and what makes it one of the best luxury hair dryers out there.

It dries your hair fast without overheating it, which means you get the exact hairstyle you want without damaging your hair. According to Annmarie Nicholson, a Design Engineer at Dyson"You need a certain amount of heat to style hair, but extreme heat can cause damage. By keeping the temperature under control, our hair dryer can help to protect your hair."
It's silent; so silent that you can dry your hair while someone is sleeping next to you and you won't disturb them at all
It has three separate speed settings for Fast, Regular and Gentle drying as well as four separate heat settings from cold shots up to 212°F, to allow you to dry your hair your way
It's precise, for all those intricate styles you want to experiment with
And since no hair dryer is complete without the tips and tricks that turn you into a stylist, the Dyson YouTube Channel has everything you need to look perfect every day.