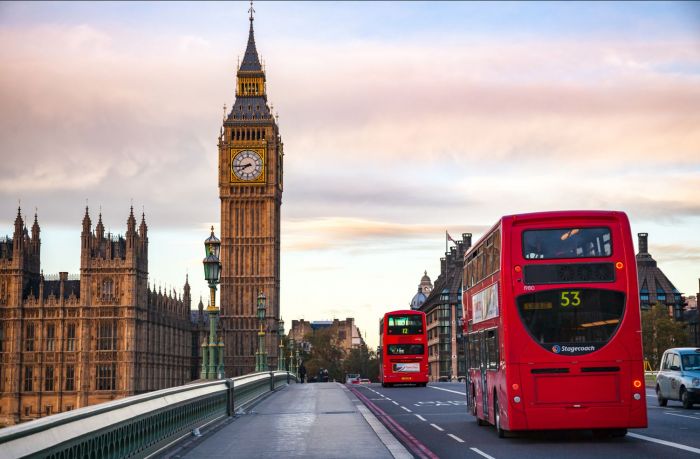 Photo Credit: Shutterstock
London is a vegan paradise, with an abundance of plant-based options available throughout the city. Some of the best vegan restaurants in the world are based in London, and a commitment to plant-based cuisine is felt strongly in the vast majority of eateries, whether they are fully vegan, vegetarian, or catering to all tastes.
But despite the thriving vegan scene, there is not a single fully vegan hotel in London. While this may come as a surprise, there are still some excellent hotels that cater to vegans, offering delicious plant-based meals and even a fully-vegan suite!
Shutterstock
Whether you're a vegan traveler looking to complement your London adventure with the perfect cruise offer or simply looking for some tasty vegan options during your stay in the city, these hotels are sure to impress. So, without further ado, let's take a look at the top vegan-friendly hotels in London.
Hilton London Bankside
Hilton London Bankside is an upscale hotel that has made an innovative and exciting partnership with the Vegan Society to offer a range of vegan options to guests. The hotel boasts the first fully-vegan suite in London, complete with a plant-based room key, cruelty-free bedding, and a fully vegan minibar for guilt-free late-night snacking. The hotel also offers a range of mouthwatering vegan dining options at its Oxbo Bankside restaurant, which features locally sourced ingredients in all of its dishes. It goes without saying that the rooms and suites at the Hilton London Bankside are designed with both comfort and style in mind and offer guests stunning views of the city. The hotel also provides guests with a fitness center, sauna, steam room, and complimentary bikes to explore the local area.
Temple Lodge Club
Temple Lodge Club is another excellent hotel located in the heart of London that is extremely vegan-friendly. The hotel is housed in a stunning Georgian building that has been tastefully restored and decorated, giving guests a taste of genuine old-world elegance and sophisticated luxury. The hotel offers a range of vegan meals, including breakfast, which is included in the room rate. If you've always dreamed of the quintessential London experience, Temple Lodge Club should be right there at the top of your bucket list.
Autograph Collection Bankside
For something a little more modern, Autograph Collection Bankside is a great choice. This chic, stylish, yet wonderfully comfortable hotel is set in the heart of Bankside, a stone's throw from attractions such as the National Theater, Shakespeare's Globe, and the Southbank Center. Not content with being a smash hit with the culture crowd, it is also a wonderful spot for fans of plant-based living, with a vegetable-forward menu playing all the vegan hits in their on-site restaurant, the Art Yard Bar & Kitchen.
Inhabit Southwick Street
Inhabit Southwick Street is a stylish and eco-friendly vegan hotel located in the heart of Paddington, making it a wonderful place to stay if your plans also include a few day trips out of London. The on-site restaurant has a range of great vegan and vegetarian options, and there is a strong commitment to sustainability and ethical consumption that runs throughout the hotel and its facilities.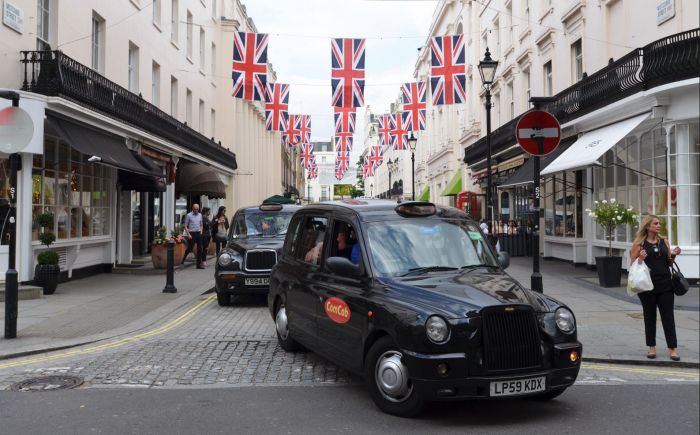 Shutterstock
In conclusion, London is a fantastic city for vegans, and while there aren't any fully vegan hotels on offer, there are plenty of places to stay that are sufficiently committed to plant-based living for most vegan travelers. So if you are a vegan traveler to London looking for luxury or eco-friendly accommodations where your ethical choices will be respected and catered to, you are sure to find a hotel in London to suit your needs.