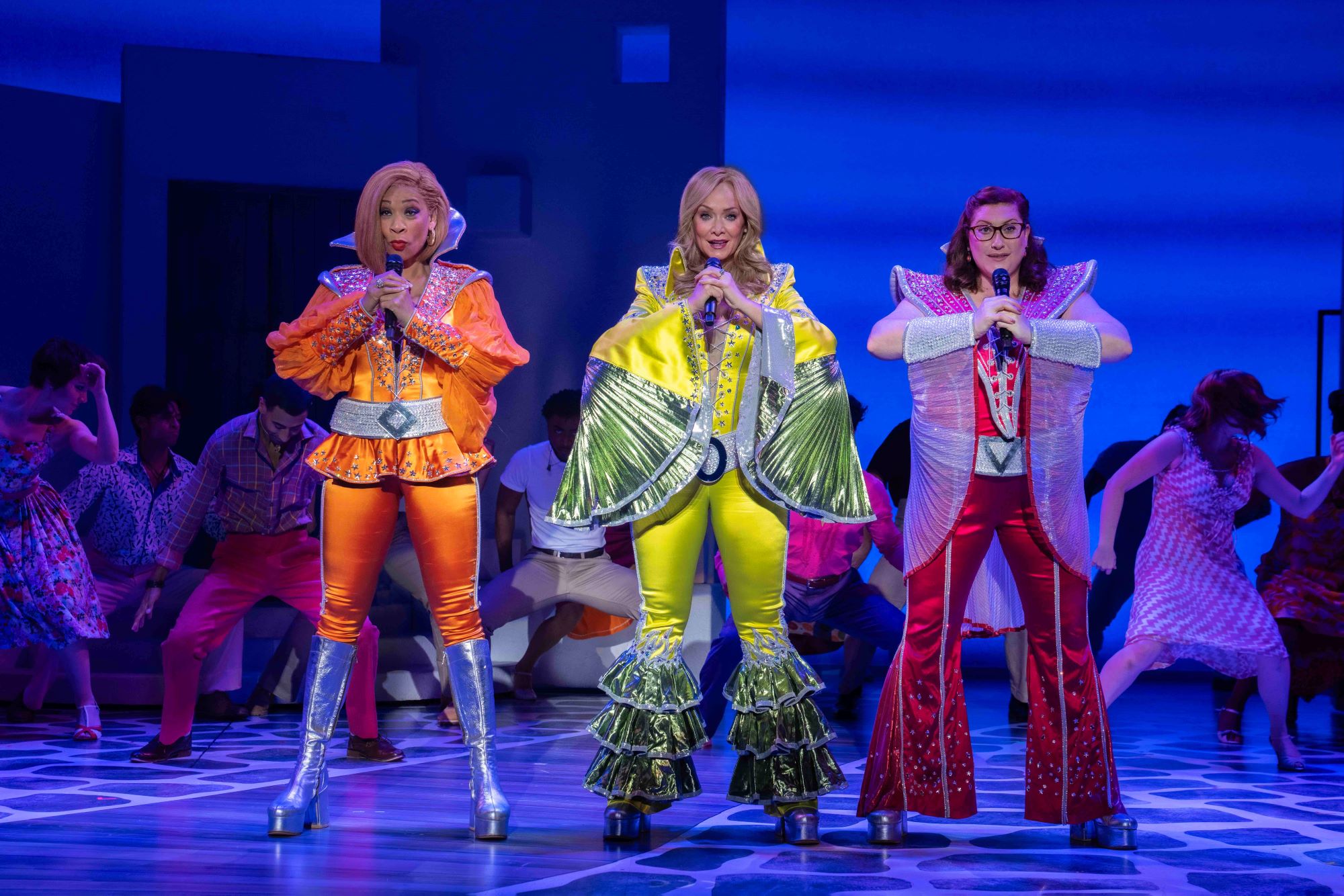 Mamma Mia!
More than 65 million people have seen "Mamma Mia!" in 50 productions and 16 different languages since it opened in 1999, and now it is touring on its 25th anniversary North American tour which includes 34 cities. The musical is based on songs by ABBA to tell the story of a mother, a daughter, and her three possible dads on a Greek island. I chatted with Jalynn Steele, who plays Tonya, to talk about her Broadway career, ABBA, and the tour.
SE: How is the tour going so far?
JS: It's really great. The show is so much fun and it brings so much joy to everyone. There are so many positive messages in the show. It's so nice to be able to tour with such a positive production.
SE: You get to play Tanya, which you have played before.
JT: Yes in 2018, it was the first time I was able to perform in the show.
SE: The character is such a standout, do you love playing her?
JT: I love her because she is so comical and makes you laugh. She also keeps it real; she is one of Donna's good friends and despite the predicament that she finds herself in, she is still one of Donna's biggest supporters. Two of the themes I love in the show are friendship and support.
SE: You get to sing so many great songs. What is your favorite now?
JT: I am so lucky to have such a fun standout song in "Does Your Mother Know." I also love "Dancing Queen," "Super Trouper," and "Chiquitita."
SE: What is your favorite scene?
JT: I love doing "Does Your Mother Know" because I have such a supportive cast. But what I really love performing is "Knowing Me, Knowing You."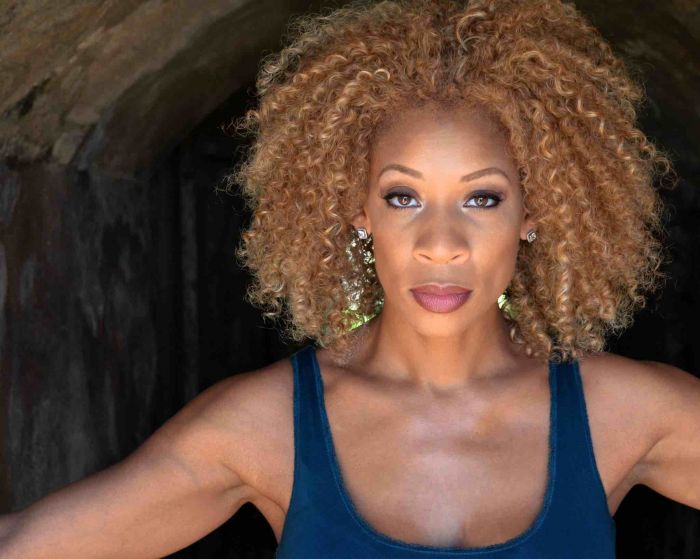 Mamma Mia!
SE: When did you first realize you wanted to perform? Did you know you wanted to be on Broadway?
JT: More so than anything, I knew I wanted to perform. I started singing in church when I was a baby girl, at maybe two or three years old. I grew up in La Marque Texas, near Texas City, a really small town. My father is a pastor and every summer I would go to vacation bible school. We would put on little plays and I fell in love with acting. In my high school senior year when I was trying to determine my college major, my father asked me, "If someone came at 3am to wake you up to do your job, what would you have no problem doing?" My answer was that I would have no problem performing.
SE: How did you start on your path to be part of so many musicals?
JT: My senior year in college, the Broadway Theater Project came and held auditions near my school, so I auditioned. I auditioned for "Fosse," and at the time I had no idea of the massiveness of that show. I flew to New York for the audition, and I was around 20 years old. I went on tour, and it was a major experience because I got to work with people like Ben Vereen. I felt very grateful for the opportunity. When the tour was done, I finished my degree.
SE: Did you move to New York?
JT: Yes, right after graduating from college I moved to New York. I started doing cruise ship shows and did that for quite a while. Around 2016, I made up my mind that I wanted to focus on booking shows and stop doing the cruise ships. I wanted to be on Broadway, and the only way to book shows would be to be there to audition. I ended up getting "Sistas" off Broadway.
Then at the end of the tour for "The Lightning Thief" that we found out we were going to Broadway. I was very happy; it had been about 19 years since I started my performing journey.
I really had no idea about the magnitude of that show. Once I went online and looked at some of the songs and saw that "Strong" had over a million views, I knew it was going to be a big show and it's a cult phenomenon.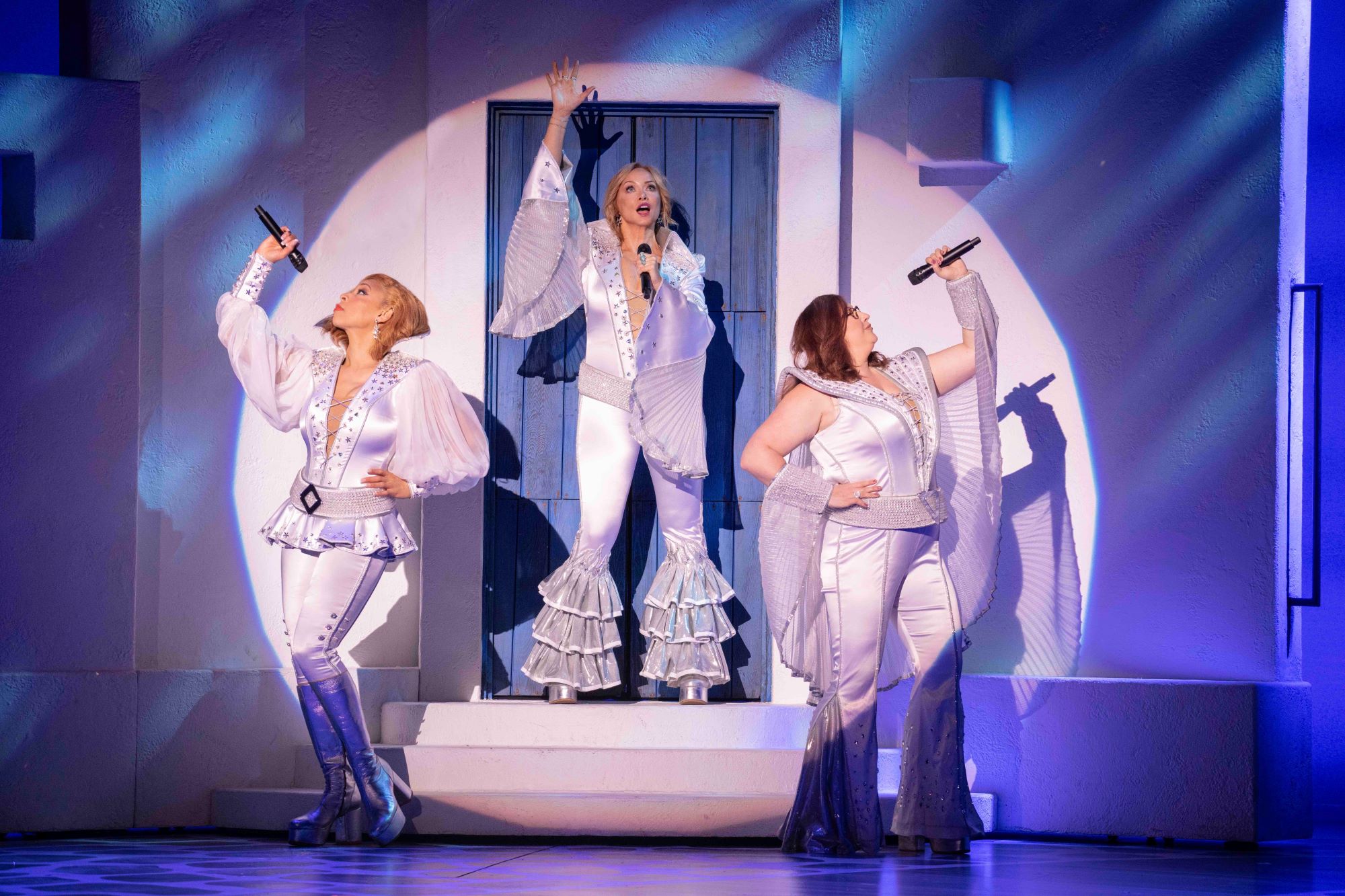 SE: Was there anything surprising about performing on Broadway?
JT: I will say this, for some of the cities with "Lightening Thief" we would have lines around the block ready for signatures and that blew my mind. I thought it couldn't get bigger than that, and then when we were on Broadway, and it was bigger and more popular.
SE: Because you have done so many musicals, do you have any favorite roles?
JT: I feel all of my roles have been my favorite, because I'm able to do what I want with them.
Even though some of the characters have been done a lot, I put a little bit of Jalynn in each character.
SE: What is your favorite Abba song?
JT: To listen to, my favorite is "Fernando," because my dad used to play it all the time.
SE: What is next for you?
JT: I haven't really thought it out that far, we are on tour for a full year.
Tickets for the Los Angeles run, which runs November 14 through December3, can be purchased at https://www.broadwayinhollywood.com/events/detail/mamma-mia-1 .
For other cities, visit https://mammamiathetour.com/#tour.