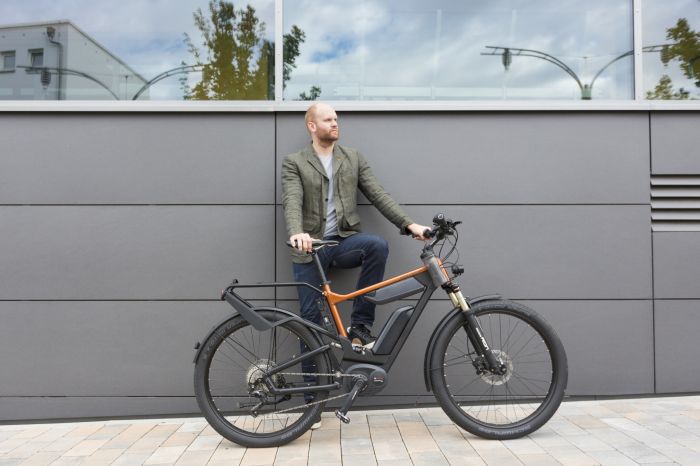 Photos Credit: Riese & Müller
While the car industry is looking for the next luxury electric car or self-driving car that could reduce pollution and care for the environment, Riese & Müller decided to take the bicycle industry to an eco-friendly and luxurious level. Not that bicycles weren't eco-friendly before, but they do pose a challenge when it comes to the age of the rider, their physical condition and the environment one is riding in. After all, how many of us can actually go to work in the morning still sweaty from the morning commute? While the option of showering at work (for those of us who have that perk) or showering at the gym is available, there is the cumbersome business of bringing enough clothes and beauty supplies to make you look presentable at the office.
Sometimes there are those long bike rides that turn into weekend adventures where you need a little extra tail wind to keep you going. Riese & Müller's passion for innovation is all about capturing that feeling while embodying the height of German engineering in a beautifully designed and luxurious bicycle. So what exactly is so special about this e-bike?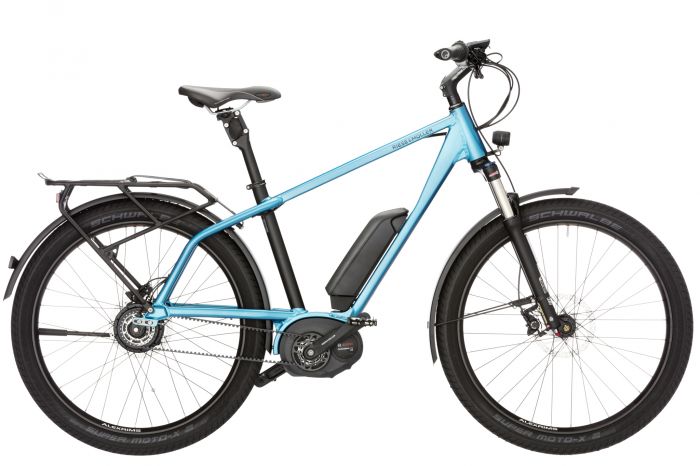 The Engine
The engine of the bike is light and durable, featuring a long lasting battery and a gentle, yet powerful pedal assistance to provide you with the perfect ride whether you're cruising through the city or going uphill on a steep slope.
The Incredible Control
The suspension is a work of art, reminding us that German engineering is still powering some of the most luxurious cars in the world. The bike always keeps good contact with the road, whether you're riding on asphalt or dirt, keeping you safe no matter how fast you're going or how tricky the situation is.
The Maintenance (or Lack Thereof)
The lack of complex components in the hub gear and the fact that it's completely self-contained makes it basically maintenance-free. Its simple operation with the rotating handle on the handlebars means that the perfect gear can be selected intuitively. Thanks to the lack of gear jumps, the riding comfort is markedly increased compared to conventional gear changes.
Long Battery Life
A bicycle with over 45 miles of autonomy, but without the extra weight? That's exactly what Riese & Müller is delivering. The dual battery is so well-balanced and integrated that it has no noticeable impact on your riding. Furthermore, the system switches back and forth between the two batteries whenever it detects a charge difference of five percent. Not too get to technical here, but that basically means the bike uses the batteries equally, increasing the battery life significantly.
All in all, Riese & Müller is the perfect solution to get that consistent tailwind you need to go the extra distance.