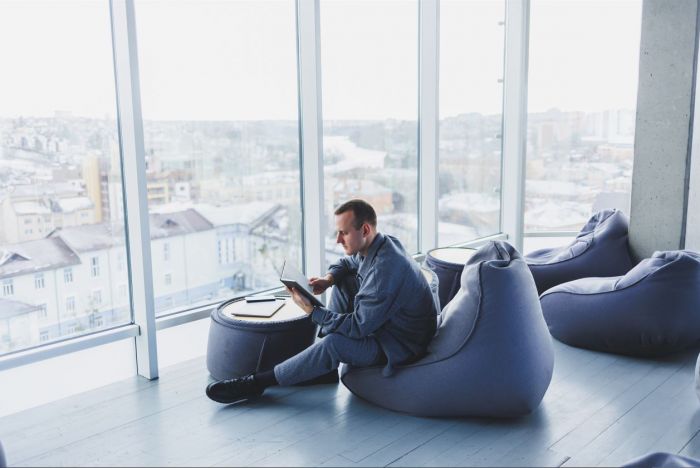 Everyone needs a little rest these days. Sometimes life seems is so stressful and out of control. How nice it would be if there was a place you could go without planning a trip? Get in the car and drive to a relaxing location on a day when you need to get away. The sun is shining and you want to enjoy it?
One of the key features of North Carolina is that the beach and mountains are only minutes away. Unlike many other parts of the country, both destinations are easily accessible, making for an easy weekend getaway. However, it is difficult to determine where the ideal second home is. Fortunately, realtors in Rochester N? can help you find the perfect vacation home in North Carolina. The state has 320 miles of coastline, mountains, and dozens of lakes. Therefore, it is not surprising to find North Carolina has a popular destination.
Best places to buy a vacation home in North Carolina
1. Banner Elk
Banner Elk is surrounded by the Blue Ridge Mountains. Between two world-class ski slopes, the Elk River runs through the city limits. Banner Elk is a year-round destination with a variety of fun outdoor activities, a thriving music and arts scene, wineries, and great restaurants. Don't forget the wonderful golf course with breathtaking mountain views.
2.Pinehurst
A place of rest for golf lovers. There are many high-quality golf courses here. Don't like golf? Visit world-class hot springs, go horseback riding, go shopping, and dine at excellent restaurants serving delicious local cuisine.
3. Lake Lure
Lake Lure looks like a movie. This picturesque place is surrounded by the mountains of Blue Ridge. Lake Lure offers many activities including golf, tennis, boating, mountain biking, fishing, rock climbing, and the opportunity to enjoy the scenic scenery.
4. Brunswick Islands
When you're looking for a place to get away from it all, there may be no better place than the Brunswick Islands. These barrier islands have it all: coastal scenery, small towns, delicious seafood, and world-class golf. You can also easily generate rental income if you want to buy real estate here with the help of a top-notch North Carolina real estate agent.
5.Highlands-Cashiers Plateau
Located just a few hours from Atlanta, the scenic area offers cool temperatures, a laid-back lifestyle, and stunning mountain views. In the summer, the Highlands-Cashiers Plateau hosts numerous entertainment festivals, open-air concerts, and interesting art events. Hiking, fishing, waterfalls, and Lake Grenville are available here.
6.Outer Banks
The Outer Banks is a beach lover's paradise with over 100 miles of pristine coastline. There are state parks, campgrounds, museums, scenic lighthouses, small resorts, and more.
7.Brevard
There are many waterfalls in Transylvania County, of which Brevard is a part. Brevard has more than 250 golf courses, as well as hiking and biking trails, forests, and rivers.
North Carolina Real Estate Investments - How To Profit From The Real Estate Investment Boom?
Buyers can take advantage of North Carolina's housing boom and make a big buck. However, not all apartments are comfortable, and some have inflated prices. In today's low-interest rate environment, many investments are becoming increasingly desirable. Especially in such times, real estate is an interesting investment. Real estate investors can take advantage of low-interest rates and the advantages of the asset class (inflation protection, appreciation, tax incentives) for financing. Successful North Carolina real estate investing is all about finding a good deal and getting capital at the best price. You can follow the saying "buy profit". Especially when you discover the hidden potential of the property. Many investors seek to build a real estate portfolio that pays off each month through such purchases.
Investing in North Carolina Real Estate: Buy or Rent?
Do you want to use the property solely as an investment or as your own home? This principle explains the true value of the real estate. The rent factor can be used to calculate the best utilization strategy. This value represents the annual rent for the property. The location of the real estate plays a key role. The central location of the growing city is excellent in terms of buying real estate in North Carolina. Among other things, the demography of the place is also an important aspect. An ideal place where the supply does not increase with the increase in demand. High risk is where demand continues to fall due to migration and aging populations.
Discover the main trends
Environmental trends attract attention. However, they usually develop over time. One of the reasons for this is the high cost of housing and rent in big cities. The increase in the importance of remote work has reinforced this trend. The megatrends of digitization and telecommuting are now playing an important role and are expected to continue. Despite megatrends, certain situations should not be ignored. Look at the nearby city where the property you want to invest is located. Examine whether there are good connections and job creation potential nearby. This is the only way to make a real impact at the local level. The amount of rent is a good example of why this provision should be taken into account by an investor. Experts recommend short-term rentals in North Carolina's major cities for maximum flexibility. This allows you to buy out any vacant premises after the end of the lease term.
Real estate sustainability assessment
Issues of sustainable development have long been on the back burner for real estate investors. However, this has to change now, as the management of rental properties also needs to be efficient. This means that the technical equipment of the building should be as modern as possible. This is all the more important as the costs have to be borne by tenants and landlords. So homeowners are now investing more in energy efficiency.
An investor can get more income from a whole house than from a two-room apartment. In principle, the property must be free of defects, which is purchased in North Carolina as an investment to obtain a profit. Otherwise, it quickly becomes a cost trap. For example, you can check the wall for cracks or seek help from an expert.
Accurate calculation
Buying real estate is often expensive. In addition to the actual purchase price, the costs also include other costs. Investors should expect to add at least 10% of the purchase price as additional costs. As investors, you should not overlook inflation and interest rates. Interest in residential real estate is huge as it is seen as a hedge against inflation. As a real asset, North Carolina real estate offers some protection in this regard. When it comes to finances, you should have as much planning security as possible. Individual investors should avoid betting on interest rates. Invest with peace of mind with long-term financing for maximum security.
Investing in real estate with the right strategy
Investing in real estate requires a strategy that works for you. There are different options.
Looking to buy your own North Carolina real estate as an investment and enjoy increased rental income and building value? Then a real estate fund may be an interesting opportunity for you! Such funds provide investors with key access to private real estate investments. Fully digital investments in individual projects allow you to get a managed investment portfolio. Comparing real estate funds shows you everything you need to know about it.
Buy and Hold: Buy property and hold it for a long time. This strategy is about the long-term perspective of ownership. As an investor, you own your dream property and use it for long-term rental. The property must be in a good location. This allows you to make the most of the increased value. Ideally, the value of the property increases every year. Not only can you make a profit from regular rentals, but you can also make a profit by selling the property after a certain period.
Renovate: Renovate and sell properties for a high price. This strategy is a bit more complicated and requires some knowledge. A renovation can significantly increase the value of the asset you buy. As a real estate investor, depending on the funds used, you can make a short-term profit. However, the key disadvantage of this strategy is that investors have to pay income taxes, as most investors generally do not want to hold various types of real estate in their investment portfolio for ten years or more.
Where can buyers find suitable properties?
To get started, it's always a good idea to visit the popular online North Carolina real estate portals. But above all, the best options cannot be found through a realtor. Also, ask your friends, acquaintances, and relatives who may want to sell their real estate. Using and promoting ads on social media such as Facebook and Instagram is often a valuable opportunity to find the right fit, an opportunity many North Carolina real estate agents often take advantage of.
What are the next steps when looking for real estate?
Especially when it comes to capital investment it is critical to purchase a property that will be profitable.
The most important rules are:
Be sure to view the property in person before purchasing.
View the owner's information to learn more about the status of this property.
Check the size of the property, and calculate maintenance and possible repairs.
It is also important to compare the purchase price with other properties. Real estate price search systems can also be effective in helping you make realistic pricing decisions.
For most investors, security is as important as high returns. What should be taken into account for this?
Again, there are some guidelines to help you make your purchase decision. A good location is especially important. Why? The better the location, the safer and higher the rent. As noted earlier, the condition of the home also has a significant impact on profits. If the buyer has to invest in improvements and repairs before the purchase price, this can significantly reduce their final income. The age of the property tells us little about the actual construction of the building. When visiting real estate, it is advisable to call an inspector. It is always important to inspect the house in its entirety, even if you have not yet made a final purchase of this property, or have not made a final purchase decision. When the owner lives in this property, the interested party should check the current contract regarding the ownership of the property. As with owner-occupied investment properties, it is important to factor in additional acquisition costs in addition to the purchase price. This includes brokerage and notary fees, title registration fees, and land transfer tax. They are usually at least 10% of the purchase price. When renting real estate, there are always unforeseen expenses and rental losses. Finally, don't forget taxes. This entails a lot of costs. Depending on the real estate, potential buyers may need an individual consultation with a tax accountant.