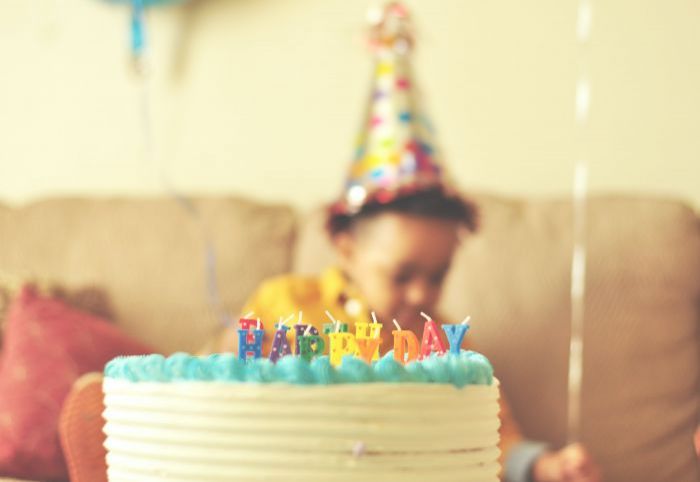 Unsplash
Throwing a birthday party for your child — even before the pandemic — is equal parts fun and stressful. On the one hand, you love seeing them happy and celebrating with them. On the other hand, you have to plan an entire party to (hopefully) entertain a group of children and possibly their parents.
Fortunately, there are ways to throw a party that are both fun for your kids and less stressful for you. Keep reading to find out!
Don't Host at Your Home
Few things are more stressful than hosting a party at your house. First, you have to clean it (which either involves actual cleaning or just shoving things into closets and under the bed). Then you have to prep and purchase everything yourself. Lastly, cross your fingers that the little munchkins don't get into anything they shouldn't.
Instead, opt for a nearby park, beach, or other kids' party location. (We're supposed to be socially distancing anyway!) Not only do you have less prep work, but the kids will be entertained by the jungle gyms or other play zones at the venue.
Arcades, bounce house places, and water parks are all huge hits as well, when pandemic restrictions are lifted. The adults can relax with their beverage of choice while the kids get all their energy out at the venue.
Order Supplies Online… All of Them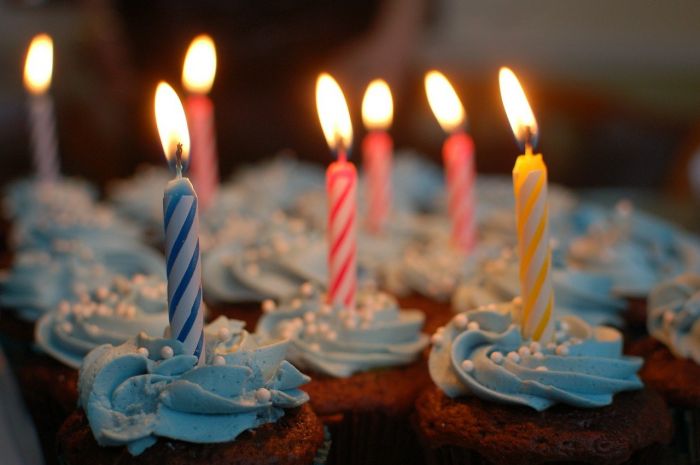 Pixabay
Don't waste time physically driving from store to store to put together a themed party. Most stores have excellent websites for birthday party supplies, especially if your kids are old enough to choose their own theme.
Choose your favorite party store and order everything you need from them. Plates, utensils, banners or decorations, frames, and more can all be found online.
This can include the food you'll serve, too. You can find practically every kind of food imaginable. Hot dogs, pizza, fruit plates, cake or cupcakes, you name it, the internet probably has it.
Have Plenty Of Easy Snacks
Kids who are burning energy at a birthday party feel that rumble in their tummies frequently. Having easy, fun snacks on hand that they can grab a handful of is a great way to tide them over with a quick bite in between party games. Chips or popcorn are perfect options, you can have a sweet bowl and salty bowl, and it's easy for the kids to snag some when they get peckish.
Let the Kids Help
Try to have the start time of the party be in the afternoon so you have the morning to prepare. Then, let the kids help! Unless the party is a surprise, they'll love being included.
Enlist them to help put up decorations or fill goody bags. Get them to make a playlist of their favorite songs. Ask them to choose their most enjoyable games to play.
Enlisting the little ones as birthday party worker-bees helps take tasks off your plate, keeps them busy, and gets things done more quickly.
Don't Sweat the Gifts
Is every parent asking you what your child wants for their birthday? Ask your child a few weeks in advance for a list and then put that somewhere every parent can access it. You can send an Amazon wish list link or put a link on the evites.
Not every gift has to be a new toy, either. Consider a photo album of your child's favorite memories. Or, if your child is a budding artist, perhaps a blank notebook and set of colored pencils. Educational toys like science sets can be a lot of fun, too.
In the end, remember that the gifts aren't as important as the memories you'll make. Your child may forget the toy they once squealed over, but they'll hold on to the moments they spend with you and their friends for a lot longer.
Don't Be Afraid to Ask for Help
If you're a party planning whiz, congratulations! However, if you've made it this far into this post, you may be more on the side of needing help. That's okay! Don't be afraid to ask for it.
While you shouldn't pawn the entirety of your own child's birthday party onto someone else, definitely ask other parents or family members to help out when they can. Perhaps your sibling can help corral the little ones. Maybe your neighbor can help you carry things to the car. Or maybe a few of the other kids' parents can stick around at the end to help you clean up. Especially for large or class-wide parties, getting help from other adults is essential to having a lower-stress kids birthday.