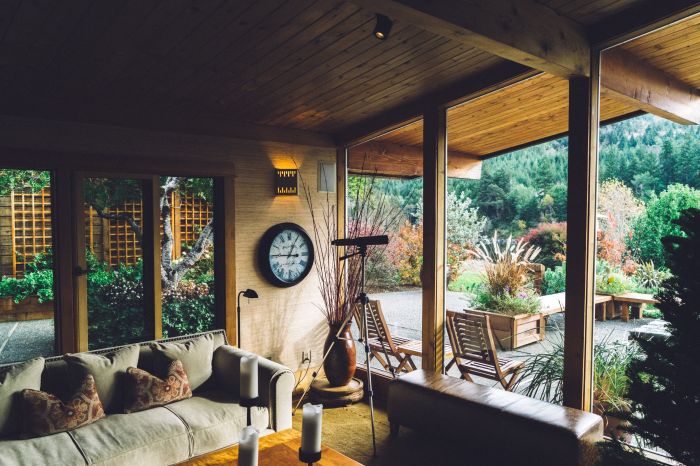 Photo by Joshua Ness
While it seems part of some end of the world, apocalyptic movie, the reality of the world during a pandemic is much closer to us than we ever thought possible in the modern age. Around the world, people are staying home, managing their work remotely, and trying to flatten the curve, to stall the spread of the virus until scientists find a cure.
For most of us, our home is our sanctuary, a place where we feel safe, comforted, and happy. Yet most of us never expected to have to spend this much time in our homes as we are now. For this reason, we rounded up a few things that will turn your home into a cozy sanctuary or make it even cozier than it was to begin with, not to mention help you see the bright side of things no matter how long you've been stuck inside.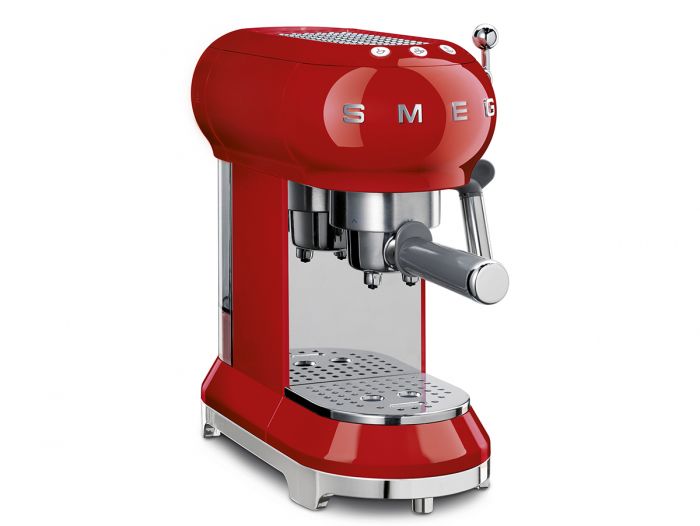 Photo by Smeg
Have your coffee exactly the way you want it
If your regular coffee shop is closed during this time, or you want to avoid heading outside for coffee, or maybe you decided it's high time you invested in a luxury coffee maker to turn your mornings into lovely adventures, then the SMEG Espresso Maker is the perfect choice for you. Known for its 1950s-retro-style appliances designed in collaboration with some of the world's top architects, SMEG designed this particular espresso maker with the goal of bringing you that amazing italian coffee right in your kitchen day after day.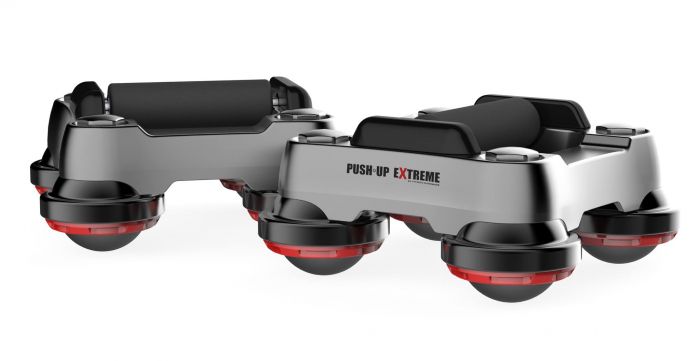 Photo by Able
Train like a champion
Once you've had your burst of energy from the morning coffee, it's time for a workout. With all the gyms closed and most private trainers having to keep their distance as well, there's nothing like a home workout to kick you right in the mood. The ABLE Training Platforms are designed to help you stay in shape, but also get in shape fast if you were planning to use this quarantine as a detox time as well. The training platforms are perfect for ab workouts and core workout moves, chest workouts, upper body workouts and functional training sessions for the whole body, challenging bodyweight home workouts, functional training sessions and hundreds of moves and move variations that mimic free weights. And what's even better is that ABLE offers challenging workout moves for beginners, intermediate athletes or advanced users so no matter where you are on your fitness journey, they fit in perfectly.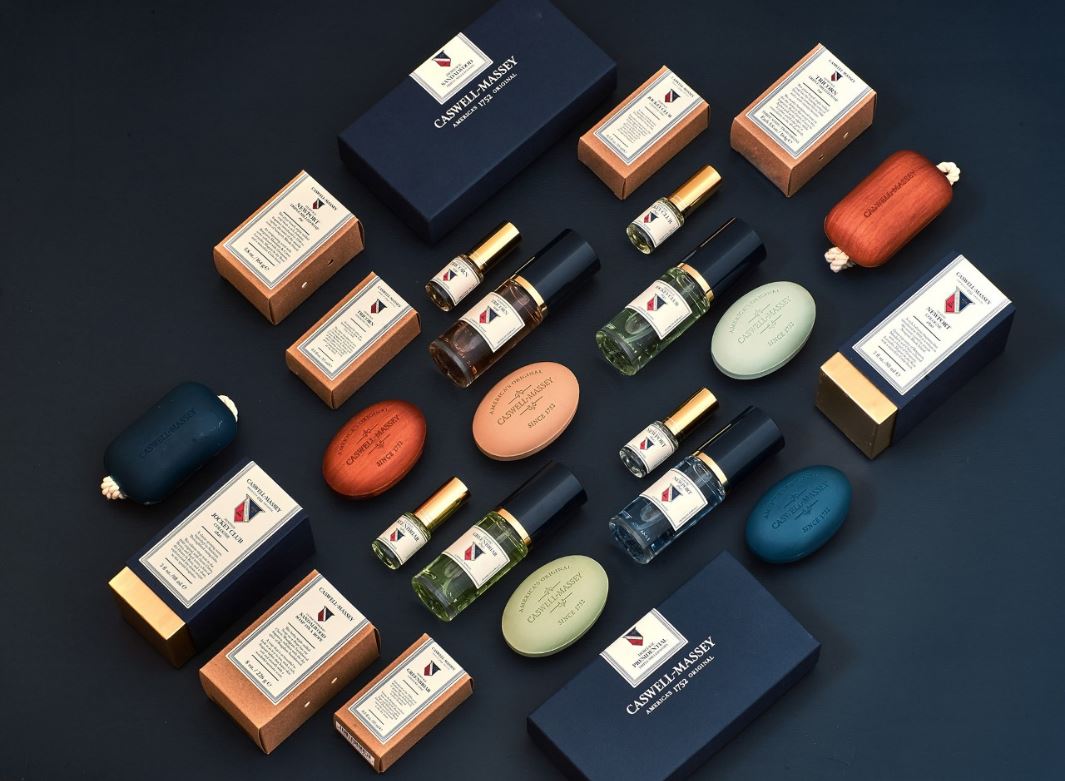 Make time for beauty and spa every day
Turn your beauty time into spa time with the Caswell-Massey line of soaps, fragrances, and shaving essentials. The products are all made with pure, quality ingredients, free of parabens, sulfates and artificial additives, to provide a pure and luxurious body care experience.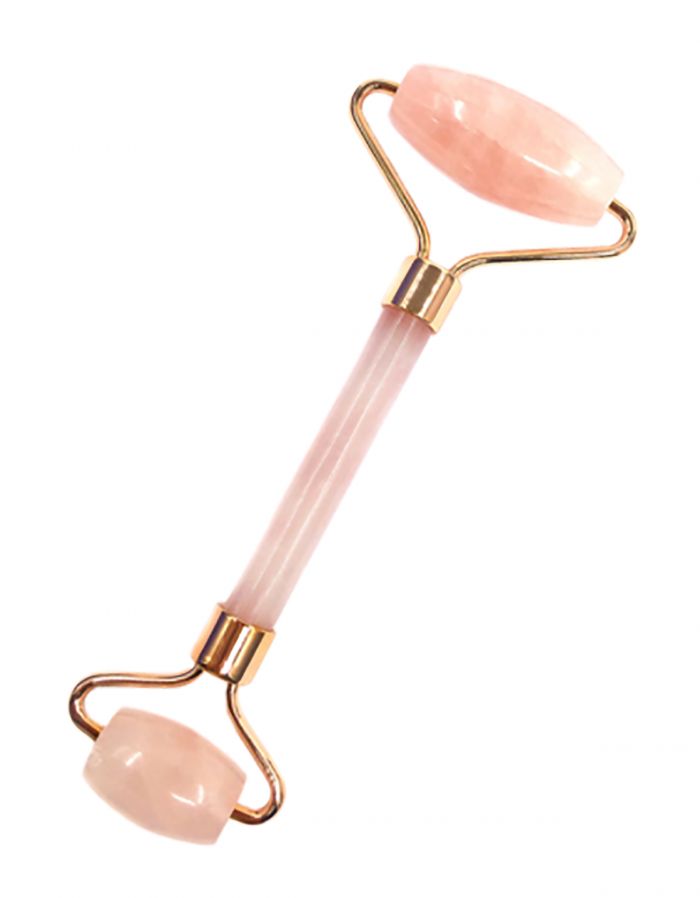 Photo by Energy Muse
The Energy Muse Rose Quartz Roller is a powerful tool to relieve tension and make your skin look younger and plumper every day. Furthermore, the roller stimulates the energy lines of the face, also known as meridians that connect to all our internal systems. Dubbed as the stone of unconditional love, rose quartz is deemed to restore peace and harmony, two essential things when dealing with a quarantine situation.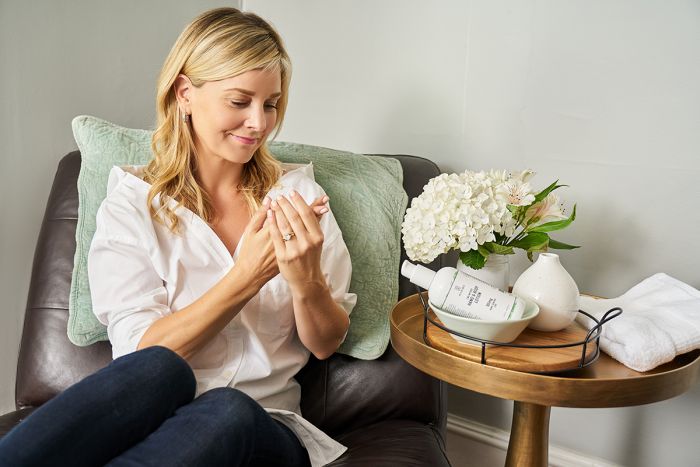 Photo by Karibo
Top off your beauty ritual with Karibo Beauty, a line of CBD-infused beauty products. CBD oil is great for many people, even pets. It's a natural way to calm and destress, whether you are ingesting it, or using it topically. According to Shana Lydle, during this time of isolation "Everyone needs a little extra help with relaxation and de-stressing. CBD tinctures are a great addition to smoothies, or your favorite tea. And with all the extra hand washing and hand sanitizer we are using lately, hands need some extra love - our Karibo hand & body lotion is very moisturizing and instantly refreshes skin to make it feel and look smoother." Together with the full-spectrum help oils from mintedLeaf, these CBD products are guaranteed to destress you at the end of each day.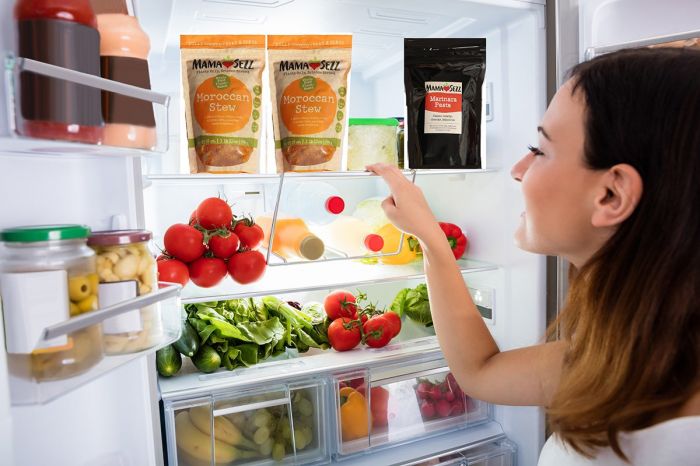 Photo by MamaSezz
Eat a nutritious meal
Some people might be taking this time to become the next master chef, others might just be looking for healthy options that don't require a lot of prep time.
For the fast, easy, and healthy solution, there's nothing better than MamaSezz food delivery. This meal subscription offers real food, as opposed to specialty frozen dinners, that fosters health and comfort. Eating healthy whole food plant-based meals is one of the top ways to increase immunity and restore health. It allows you to avoid any extra trips to the grocery store and supports you in staying healthy and nourished. The food is completely vegan and also friendly to anyone dealing with gluten or peanut allergies, making it the perfect choice for the whole family, no matter how picky each family member is.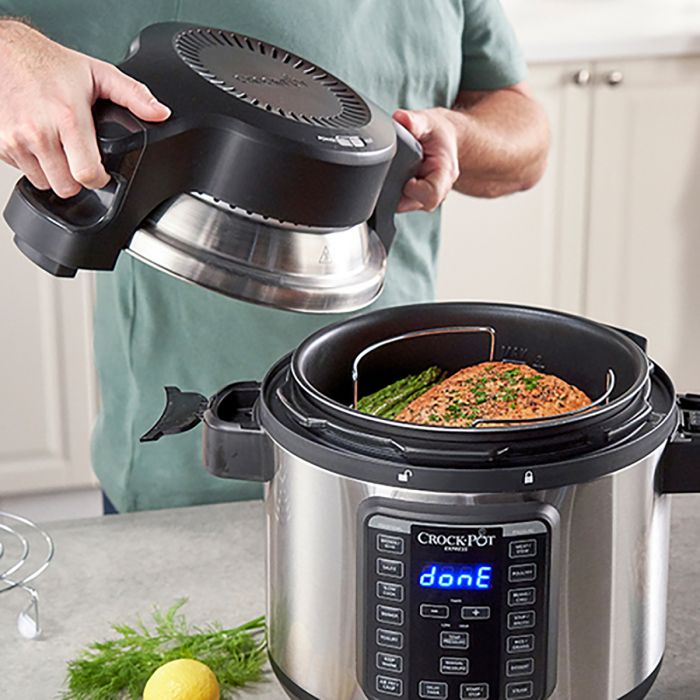 Photo by Crock-Pot
For the ultimate chef in the making, the Crock-Pot® 8-Qt. Express Crock Multi-Cooker w/ Crisping Lid is the ultimate tool to pressure cook, slow cook, brown/sear, sauté, or steam. No recipe is too complicated with one of the 15 one-touch cooking programs. Plus, you can create and serve healthy meals 70% faster than traditional cooking normally takes. Whether it's a weekend or a weeknight, because let's face it, sometimes we can't tell the difference anymore, enjoy the convenience of healthy meals at the touch of a button.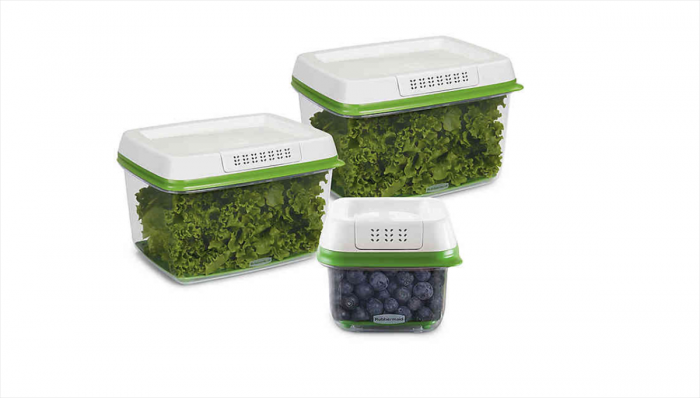 Photo by Rubbermaid
Cut down the trips to the grocery store by making fresh produce last longer with the Rubbermaid Freshworks Produce Saver Containers. Featuring FreshVent technology to regulate oxygen and carbon dioxide and an included CrispTray to help reduce moisture and spoilage, these containers will keep all your produce fresh longer so you can avoid those dreadful trips to the grocery store.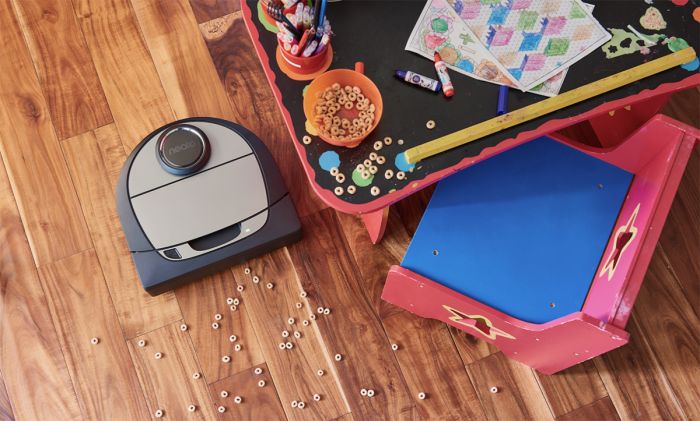 Photo by Neato Robotics
Keep your home clean...without too much effort
Let's face it, no matter how much time we have on our hands, cleaning is almost never a fun chore. Which is where Neato Robotics Vacuum comes in. With zone cleaning, multiple floor plan mapping, and No-Go Lines, your home will be cleaner than it ever has been and you don't have to lift a finger. The ultra performance filter is designed to trap the stuff that makes us sneeze and itch, capturing up to 99% of tiny dust mites and allergens as small as 10 microns.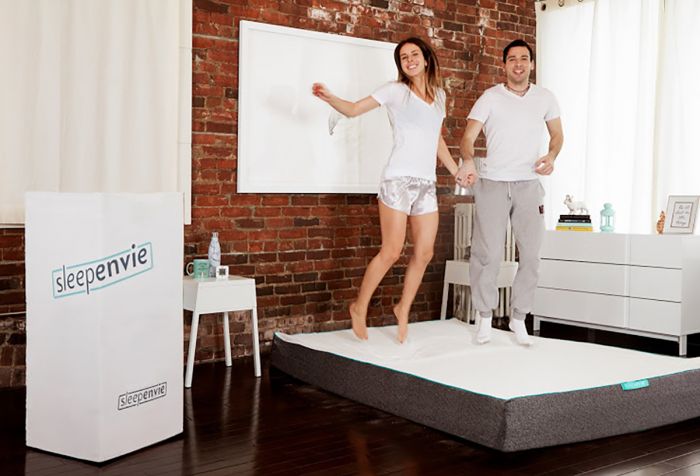 Photo by Sofie
Sleep tight
There's nothing like a good night's sleep (or a mid-afternoon nap) to brush all your anxieties away.
The Sofie mattress feels like sleeping on a semi-firm cloud with its ten inches of cooling gel memory foam covered in an ice yarn cover that will keep you cool, yet never cold. The breathable memory foam provides comfort and stability and spreads your weight evenly across the mattress, helping relieve pressure points, and getting you rested to brace a new day.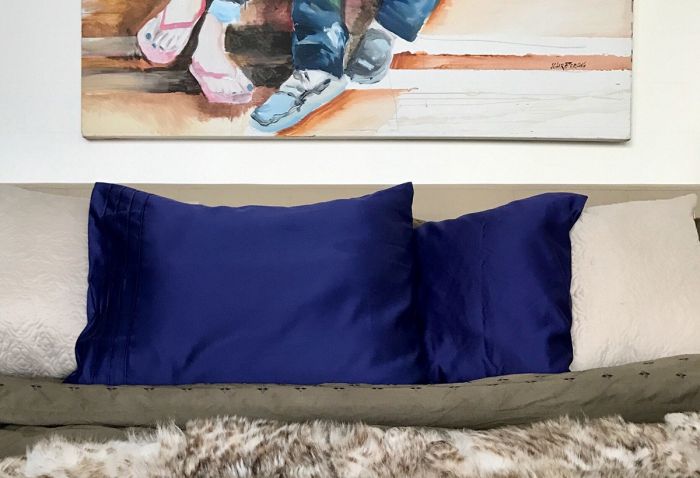 Photo by Savvy Sleepers
Pair it with a satin pillowcase from Savvy Sleepers, which is smoother for skin preventing facial creases that can lead to permanent wrinkles and helps prevent split ends or hair breakage while you sleep. The pillows keep you cool at night and even have a hidden pocket where you can stash a sachet of lavender or other aromatic herb to keep you dreaming of the South of France.