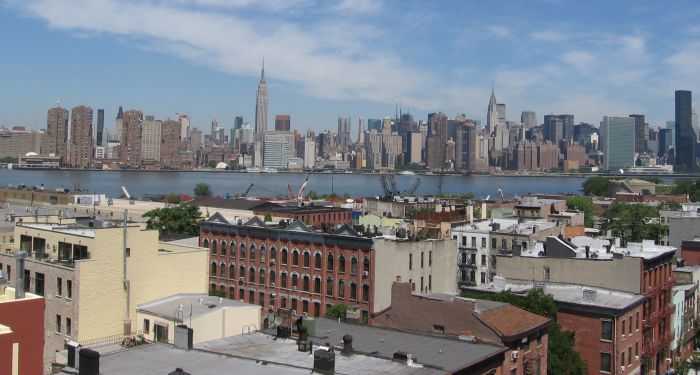 Photo Credit: WikiMedia Commons
Greenpoint, Brooklyn's northernmost neighborhood, started out as farmland that was eventually parceled out during the 19th Century to accommodate insatiable residential expansion away from New York City's core. There was also abundant commerce thanks to direct shipping access via the East River to New York Harbor. Miles of factories and warehouses fueled the neighborhood's livelihood and character until the 1970's when the economy and manufacturing industries experienced the first jolts of global competition.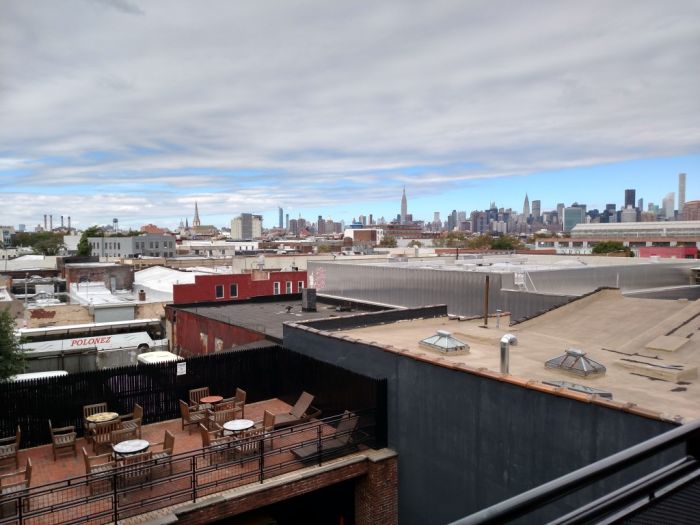 Photo Credit: Steve Mirsky
Greenpoint is currently the latest NYC neighborhood to undergo a massive infusion of investment, transforming what used to be primarily a working class Eastern European enclave into a coveted waterfront destination bristling with luxury condominium towers. These new developments overlook the Manhattan skyline, looming just a short distance across the East River. It's easy to derisively refer to this type of development as gentrification; which leads to higher rents squeezing out long time residents. But new development, especially here in Greenpoint, isn't always misguided. Buildings that would otherwise crumble into oblivion (burdening the tax roles for decades) are given new life through adaptive reuse.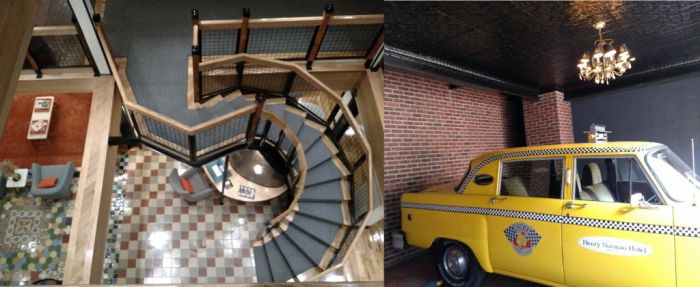 Photo Credit: Steve Mirsky
Locally-based Box House Group exemplifies this positive urban renewal in its 3 properties: The Box House Hotel, The Henry Norman Hotel and the Franklin Guesthouse,all of which were once old warehouses or factories. These properties are now are hotels filled with industrial-chic loft and apartment-style rooms. Although their industrial roots are reflected via décor and original architectural elements, all interiors are fully renovated, showcasing large windows, hardwood floors, and designs that incorporate an artful mix of bright colors, modern and antique furnishings, and copious displays of contemporary art by Kip Frace Jacob.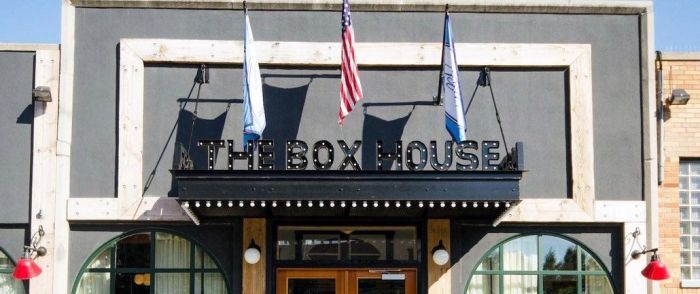 Photo Credit: Box House Group
Tucked away on—you guessed it—Box Street, The Box House Hotel is the Group's flagship property, and was the first out of the 3 to be renovated in 2005. Now sporting a retro marquee overhanging the entrance, 1970's-era checkered cabs line up outside to take you on complimentary rides anywhere within a 1.5 mile radius. The Box House Hotel inspires quirkiness and creativity.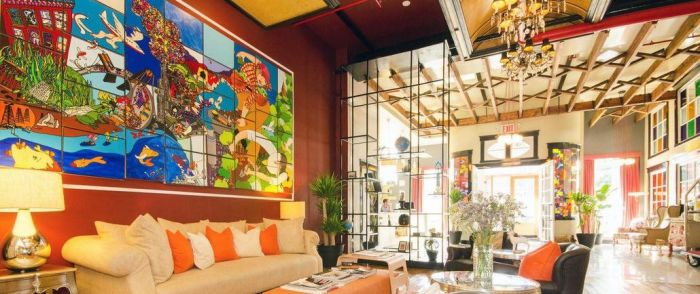 Photo Credit: Box House Group
The lobby's industrial aesthetic includes mismatched old windows filled with colored panes lining one wall, crystal chandeliers affixed to exposed-beam ceilings, and gilt-framed paintings are mounted above a cast concrete check-in desk.
Photo Credit: Steve Mirsky
All 57 loft apartment-style rooms are outfitted with modern kitchenettes and free perks like bottled water and coffee, while many feature loft bedrooms and private terraces with panoramic views of Manhattan. Accommodations range from 2-6 guests with larger suites like the 3rd floor City View Duplex, which is ideal for families, wedding parties, or maybe even a film crew doing a shoot in the neighborhood.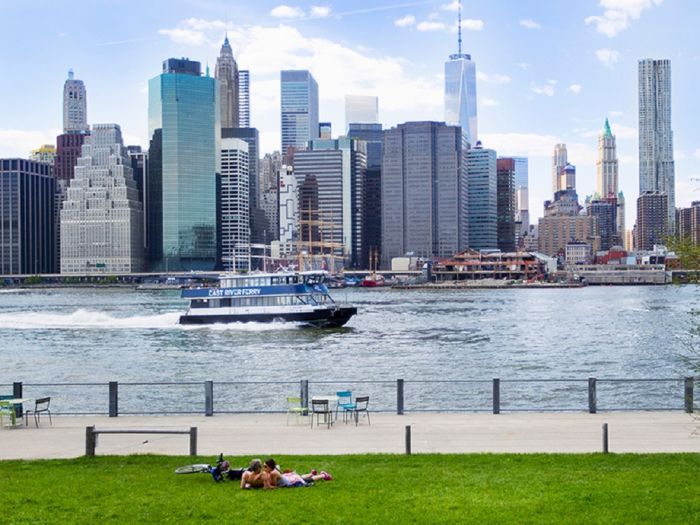 Photo Credit: East River Ferry
Couples seeking a quiet weekend getaway are equally at home at the property, with top eateries and boutique shopping just blocks away. When Manhattan beckons, an iron staircase outside leads up to the Pulaski Bridge's pedestrian walkway, putting you within an 8-minute walk to Long Island City's 7 line station. Grand Central Station is just 1 stop away, but for a decidedly more scenic ride, take the East River Ferry from India Street/Greenpoint Terminal to East 35th Street in Manhattan's Midtown East neighborhood.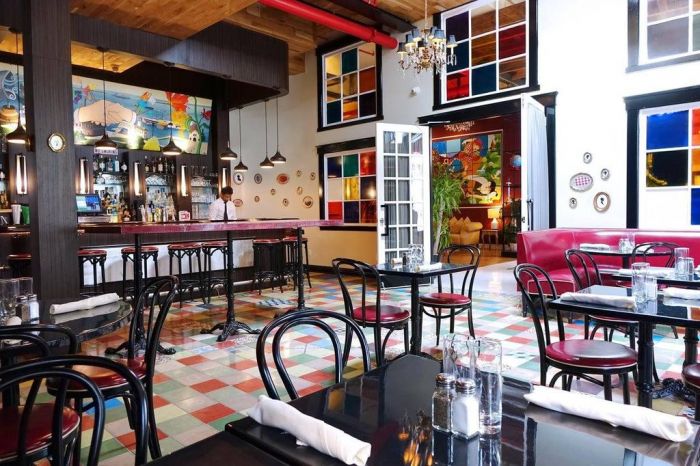 Photo Credit: Box House Group
The on-site eatery, Brooklyn Lantern Restaurant, serves classic American dishes, hand-crafted cocktails using fresh juices and homemade syrups, and local beers on tap like Sixpoint and Brooklyn Brewery in an eclectic bistro setting. Comfort dishes like Panko-crusted chicken, pan-seared pork chops, and chicken wings are all made in-house with carefully-sourced ingredients. Extended stays here are made all the sweeter with a 24-hour business center, laundry room, and fitness center outfitted with a dry sauna and steam showers.