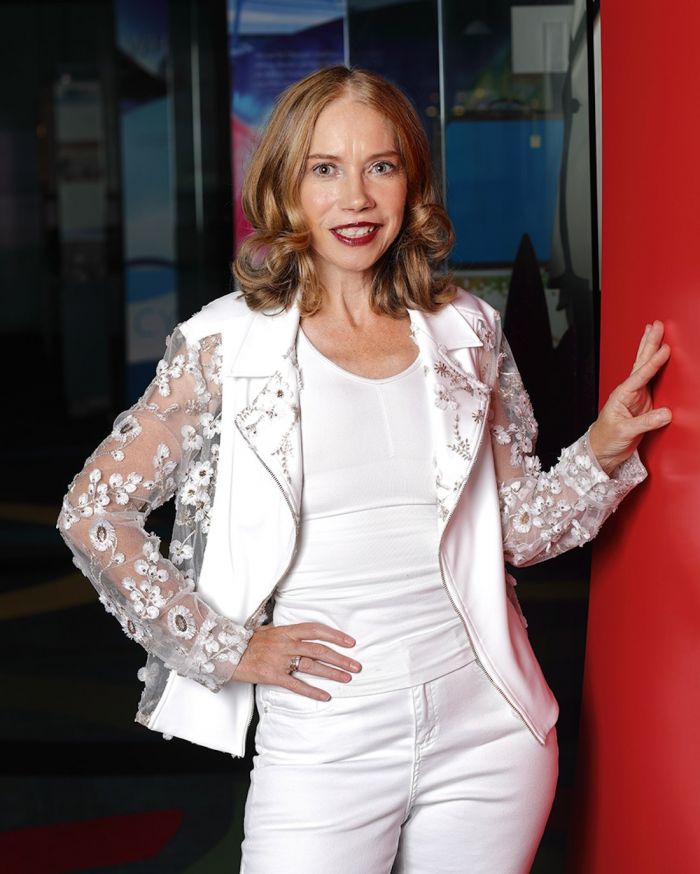 Christine Blanchette
Breaking through to broadcast journalism is not an easy feat. But I had the pleasure of sitting down with one who not only hosts one show but two shows, Christine Blanchette.Christine brings the best experts in the industry to keep you informed and inspired. She interviews health and fitness professionals, athletes, and celebrities on everything from proper nutrition to training for marathons.
Thank you for taking the time to do this interview. What is your professional background?
Thank you for having me. I am a TV host/producer and content creator for two programs: Run With It, a running fitness and health program, and The Closing Act, a music and entertainment show. Both programs air on broadcast NOVUS TELUS, and TELUS Optik VOD on the Healthy Living Network and the YouTube channels. Also, I am a podcaster, a freelance writer for various publications, a moderator, and a teacher.
How did you become a broadcast journalist?
I studied at BCIT, a broadcast media school, in Burnaby, B.C. Canada. I also gained a lot of television broadcast experience at Rogers Community TV in Vancouver, B.C. Canada. I had many opportunities to host and produce half-hour shows and also had the opportunity to do some voice-over work. I also worked in TV news and sales at CBC, Canadian Broadcast Corporation. Combining both schooling and work experience led to creating my own shows.
Where does entrepreneurship fit in your professional career?
I am an Ultra entrepreneur, I host and produce two television shows, including some radio guest hosting for CJMQ radio. I am a freelance writer, and I also teach running, effective speaking and business writing. As an entrepreneur, I wear many hats and I am always meeting deadlines and balancing my work load.
What tips do you have for others who want to follow a similar career path?
Find a mentor to help you but in the similar career path that you are seeking. Network with others and join a club or organization to learn valuable skills and training. Also, reach out to the person who is doing the job you would like to do. Ask for a few minutes of their time and ask questions. Follow your passion or do what you like to do. The key is to stay focused on your goals and never give up.
What's next for you? What projects are you on?
I am always working on several projects, but for now I am planning to provide more TV coverage at upcoming red carpet events. I also plan to do more virtual events with health and wellness. Looking to have my shows air on more networks.
How do you balance work with life as a busy media professional?
I write down my daily tasks to stay on track and focused. This helps me to be more organized and achieve my goals. I am able to then set time aside for social activities. I also practice self-care by spending a few minutes a day mediating and working out. In addition, I practice visualization which helps me not only focus on my goals but also mentally.
What are your best wellness tips?
I like to run regularly. On the days I don't, I either walk or do some lightweight training. When there isn't time to do an hour run, I will run for 30 minutes instead. The idea is to get some exercise and some vitamin D. Being out in nature is my favorite place for clearing my head and getting exercise. I like to keep hydrated, get a proper amount of sleep, and follow a well-balanced diet.
How can readers get in touch?
Thank you. My website www.runwithit.ca or my socials are Instagram: christineblanchette_tv, Twitter: @christineruns, or LinkedIn. You can just google my name and you should be able to find me.