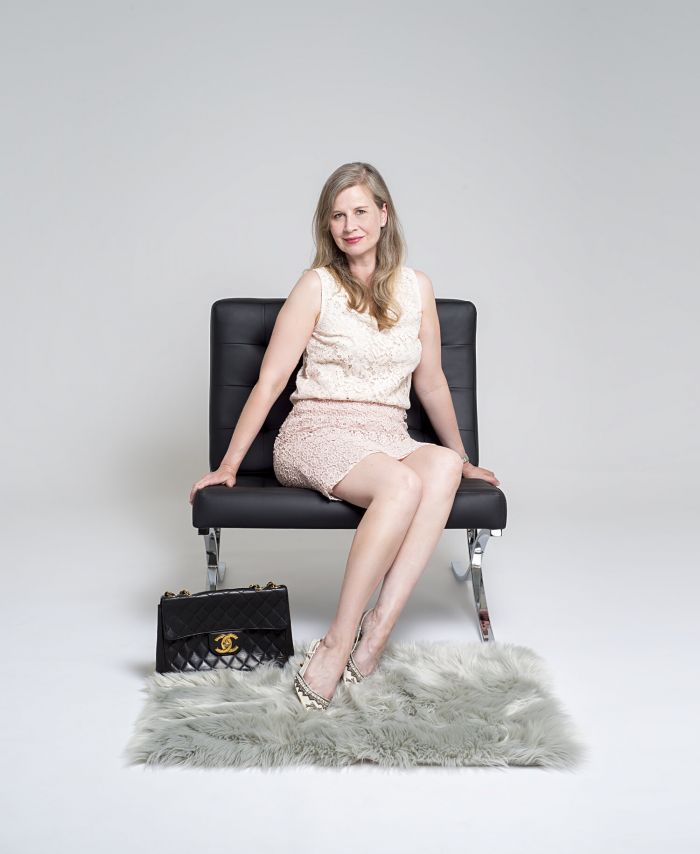 Jen Lawrence
I had the pleasure of sitting down and interviewing banker-turned-author and divorce coach, Jen Lawrence. Prior to becoming a divorce coach, Jen co-wrote the well-known business book "Engage the Fox." Jen has contributed to many media outlets including Today.com/Parenting, PopSugar.com, ThriveGlobal.com, and more. She is based in Toronto but works with clients seeking a divorce or going through a divorce in the United States and Canada.
You've had an interesting professional background—banking, Human Resources, writing, and now divorce coaching. What were the first steps you took to build your divorce coaching business?
I'd been thinking of becoming a coach for a while but did not think about becoming a divorce coach until my second husband ended our marriage when he didn't return home from a business trip earlier this year!
I knew my combination of corporate training and coaching skills, financial acumen, and comfort with writing and speaking would make me a compassionate coach. I thought it was important to get formal training in divorce coaching, so I completed my CDC Certified Divorce Coach® and CDC Divorce Transition and Recovery Coach™ training and wrote my Certified Divorce Financial Analyst® exam. The combination of my work experience, my new certifications, and personal experience with divorce were great building blocks for this career.
What are your favorite fall and winter styles?
Living in the Toronto-area, I live for fall and winter fashion. I've poured over the September fashion magazines every year since I was in college. I live in a four-season climate, so I adore coats. I think I have a coat to suit every situation and temperature. My go-to fall and winter uniform has always been jeans, a white shirt, and a great jacket. That look had translated well to working from home and talking to my clients via video. The only difference is I've swapped out my trademark riding boots for cozy moccasin slippers.
What are some of your favorite beauty brands?
I used to be a makeup junkie but since I've crossed into middle age, it's all about skincare maintenance now. I adore Tata Harper products. The resurfacing mask is my favorite. It makes my skin so naturally glowy and clear that I no longer need to wear any foundational base.
For the occasional imperfection, I love Dr. Barbara Sturm's Clarifying spot treatment since it's a concealer and a cover-up. I don't wear much makeup but adore Victoria Beckham's Satin Kajal Liner in bronze. I've worn Face Stockholm's Cranberry Veil lipstick for years. It's a soft red that looks effortless.
What's this year's splurge?
Splurging is fun but I decided to splurge on a Max Mara Teddy Bear Coat. I've coveted one for years, but this crazy year really demanded a coat that feels like a big hug. I also ordered a dining room table that doubles as a ping pong table to make our little-used dining room more fun.
What's your favorite part of being an entrepreneur?
Being an entrepreneur has a lot of perks, but I love the flexibility of making my own schedule, working with clients I love, and on projects that I find interesting. If it feels like the business needs to pivot in a new direction to better serve my clients, I can just do it without going through layers of bureaucracy.
What's your piece best of advice to aspiring entrepreneurs?
Focus on serving your clients first and foremost. If you think of your clients as lovely people who have a problem you can fix, the "business" aspect is no longer as intimidating. I've always loved the motto of The Ritz-Carlton Hotel Company: "We are Ladies and Gentlemen serving Ladies and Gentlemen." It really is that simple. If you focus on the service piece and providing the best quality client service, the rest will fall into place.
How can our readers get in touch with you?
Readers can get in touch via my website designeddivorce.com. I'm also on Instagram and Twitter.com. I also share general divorce and life after divorce tips on Pinterest.com