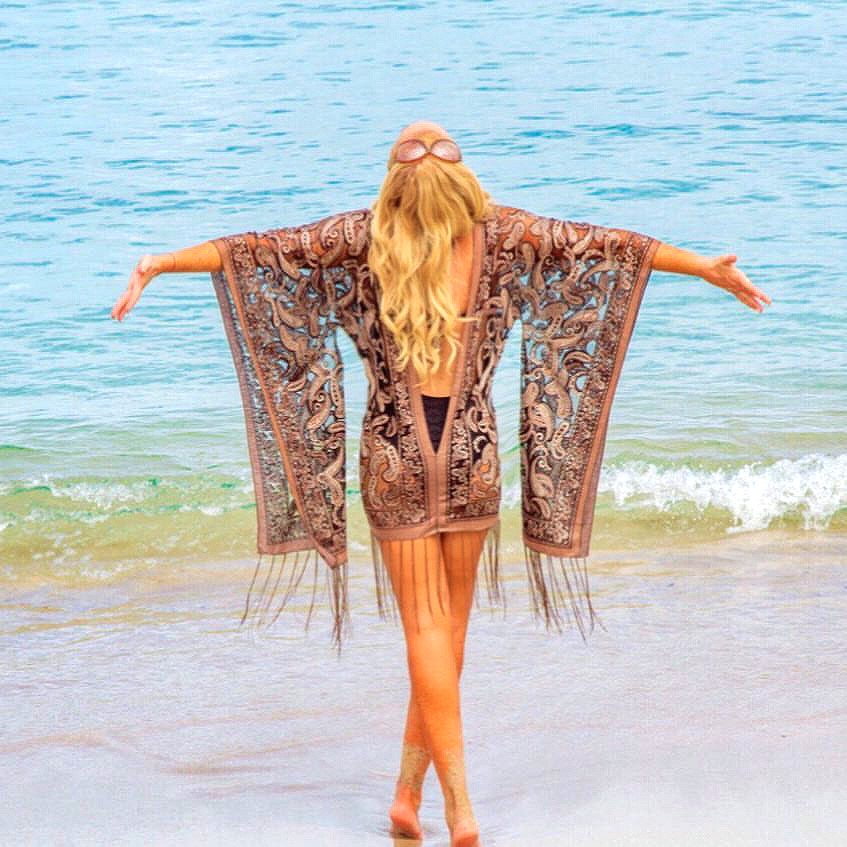 Photo Credit: Chuck Shanlever
Visiting the Caribbean is on everyone's radar and it's no secret that the reggae island nation of Jamaica is one of the best islands to visit.
With direct flights in most major cities, Jamaica is a visitor's paradise with its lush topography of mountains, rainforests and reef-lined beaches. It's the birthplace of the "King of Reggae" Bob Marley, and its cool, laid-back attitude has a unique charm all its own. Jamaica is the "Home of All Right," not to mention it's one of the only countries in the entire world that comes with its own soundtrack.
Featured on the first season of my luxury lifestyle travel series "Travel Time with Linda," Jamaica's "take it easy" vibe was intoxicating and invoked the intense desire to leave everything behind and enjoy the moment.
An idyllic backdrop for filming the opening of the show, "Seven Mile Beach" lived up to its hype as one of the "World's Best Beaches" with its sugary sand and calm turquoise waters located in the picturesque town of Negril. Situated not far at the town's west end is The Cliff Hotel; a five-star boutique resort voted "Best Luxury Hotel in the Caribbean" by Travelers Choice and within moments of stepping into its open air lobby I could see why. Dalia Lagoa, the managing partner who operates the property, captured the perfect mix of uber-luxury with Jamaica's laid-back charm.
Stylish, yet casual. Elegant, yet unassuming. Chic, yet unpretentious with only 22 suites and 4 private villas in the luxury island resort, its dramatic cliffs offer the perfect vantage point for sunsets and sunrises over the Caribbean Sea, which I might add are world-famous in Negril.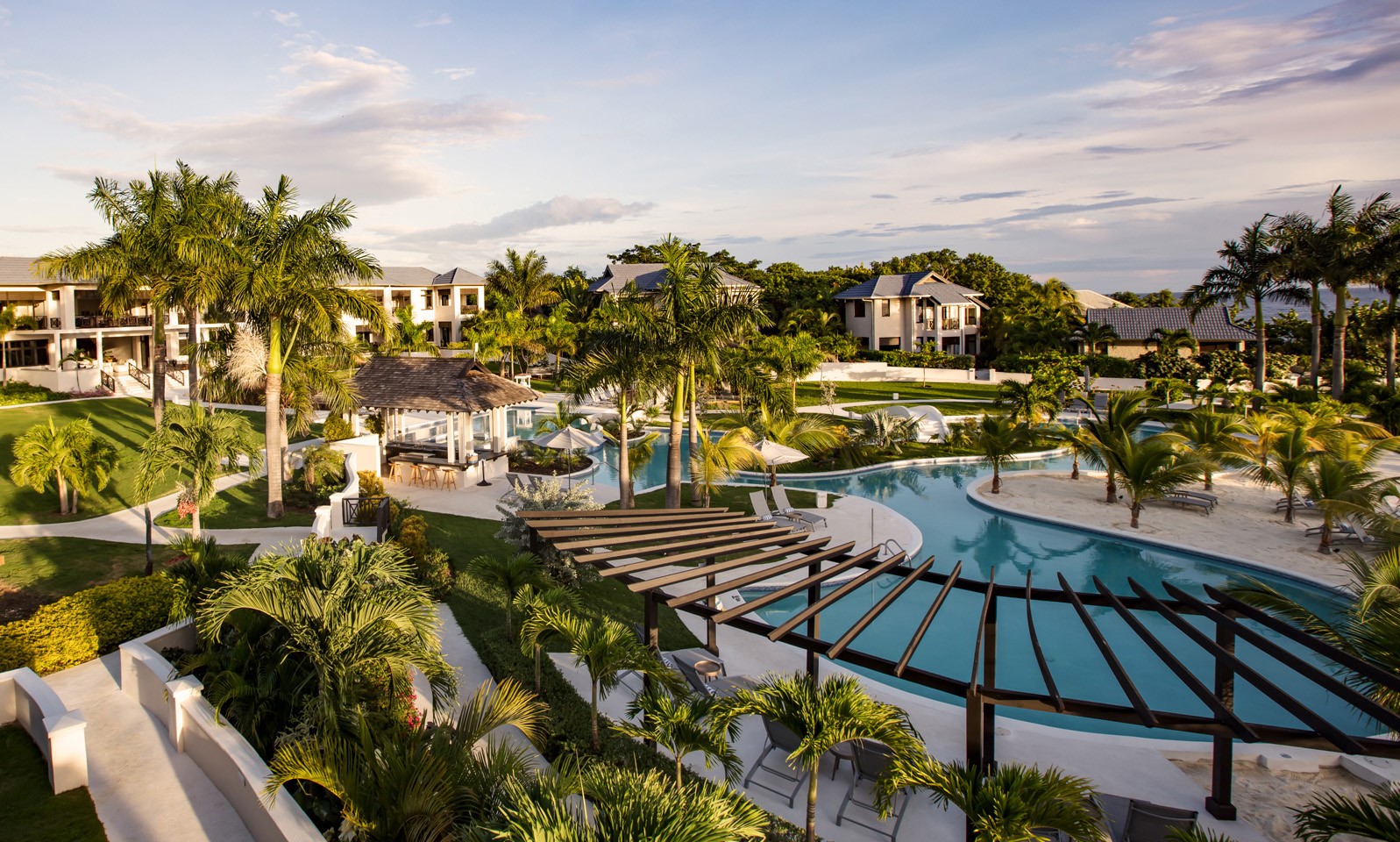 Photo Credit: The Cliff Hotel
Its restaurant Zest is touted the best on the island, helmed by the award-winning Miami restauranteur, Chef Cindy Hudson whose dishes were a fan favorite with our crew… myself included ending the shoot with my "Rosé All Day" glass of prosecco.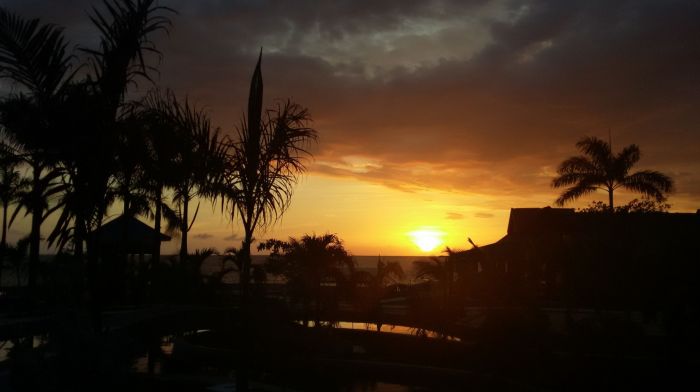 Photo Credit: The Cliff Hotel
Chef Cindy's renowned 'Cuisine of the Sun' philosophy offers a gourmet delight for all the senses. A mouthwatering fusion of authentic Caribbean spice blends and innovative flavor, it's the perfect balance of amazing cuisine where a seemingly every day staple vegetable like Breadfruit becomes a tropical taco encasing locally caught fish dusted with toasted cumin and coriander.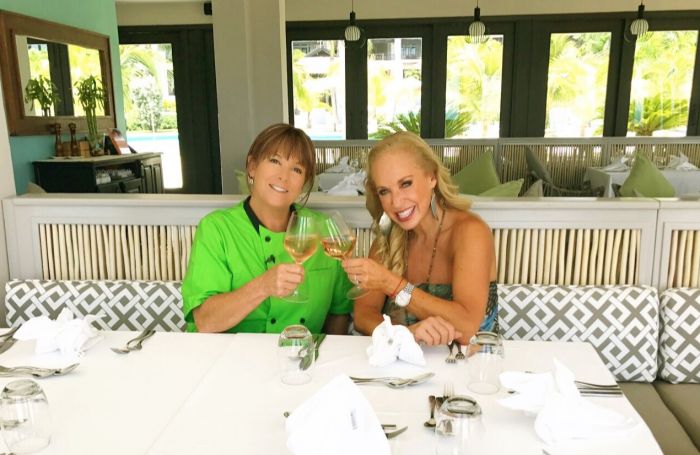 Photo Credit: Chuck Shanlever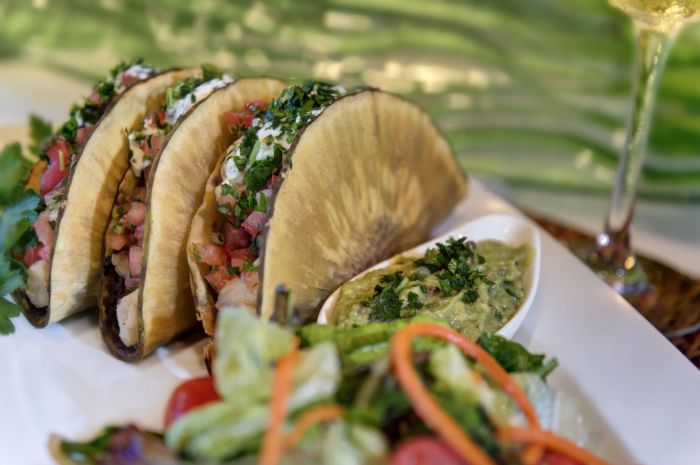 Photo Credit: The Cliff Hotel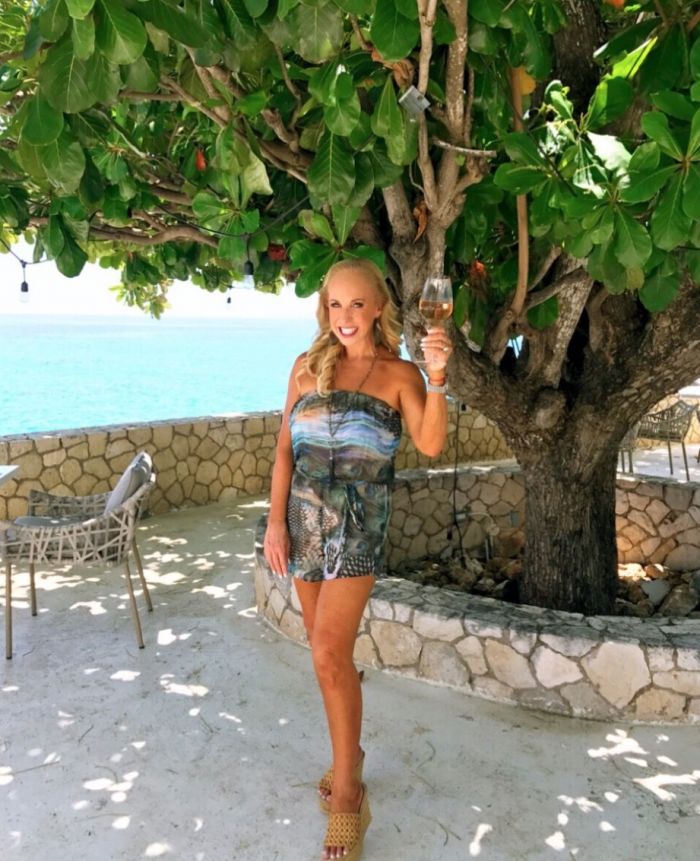 Photo Credit: Chuck Shanlever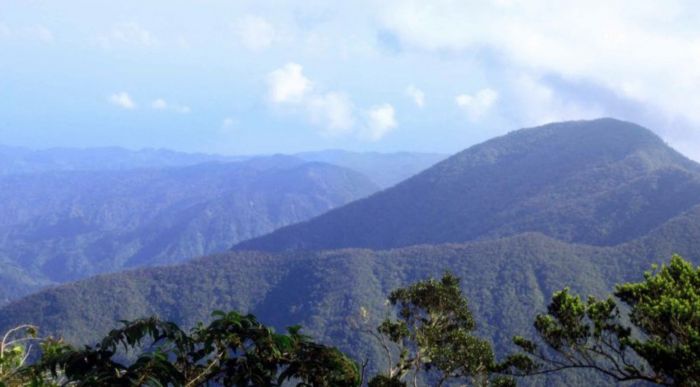 Photo Credit: Mavis Bank Coffee Factory
The Blue Mountains in Jamaica named for the mists that often cover them looking blue from a distance, is the famous region that produces the world-renowned Jamaica Blue Mountain Coffee.
Located near Kingston at an elevation of approximately 3,000 feet, they are some of the highest mountains in all of the Caribbean and home to the Mavis Bank Coffee Factory; Jamaica's largest coffee facility.
Mavis Bank remains a place where time stands still. It's a corner of the world where modern conveniences sit quietly amid unspoiled terrain, producing beans defined as perfection and recognized for its high quality by connoisseurs and distinguished coffee houses.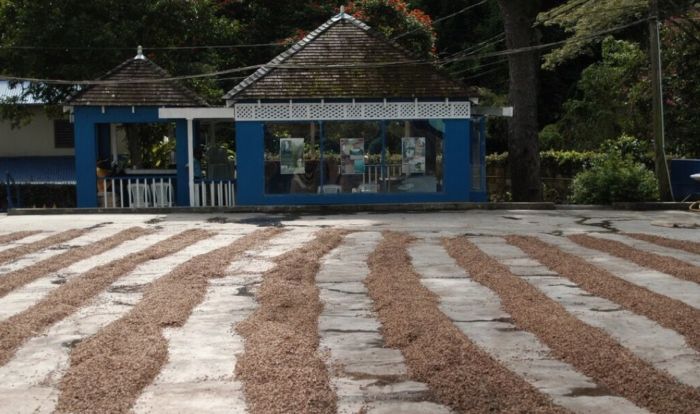 Photo Credit: Mavis Bank Coffee Factory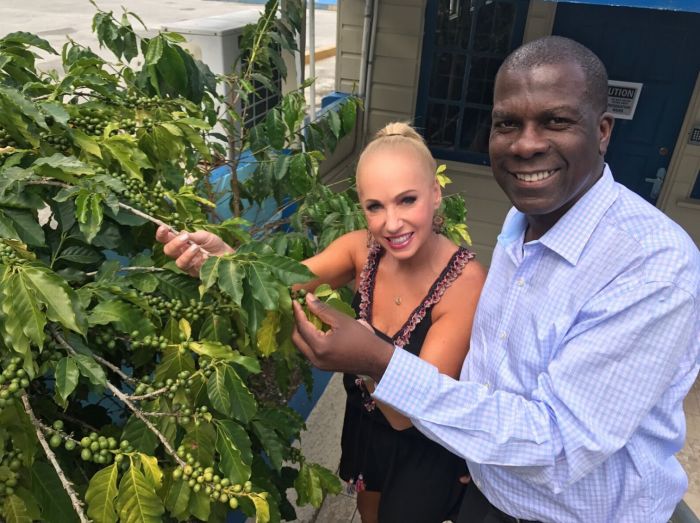 Photo Credit: Chuck Shanlever
While touring the facility with Senator Norman Grant, I learn the magic behind the coffee's rich heritage with an "info-taining" cupping session on its 1.4 million pounds of green coffee beans provided annually by over 6,000 local farmers to create this highly acclaimed brand.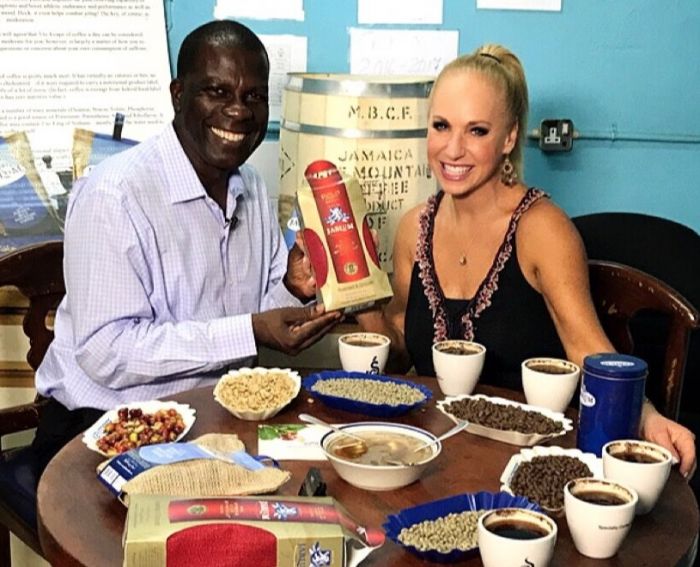 Photo Credit: Chuck Shanlever
Jamaica's national motto, "Out of Many, One People" is the basis of its mix of people that call the island home. Travelers who seek to explore the culture of this vibrant Caribbean island and gain insight into the Jamaican experience can fully immerse themselves with the "Meet the People" program organized by Visit Jamaica. I loved the idea, and what better way to experience the culture of a nation than through its people?
The tourism board organized for me to meet with Artist Ras Natango at his beautiful Ahhh...Ras Natango Gallery and Garden.
While touring the art gallery, I was very impressed to learn the artist was self-taught. His paintings came to life from each wall reflecting the vibrant colors of the island, inspired by the nature that surrounds him. Jamaica's flora and fauna can be found presented in acrylic on canvas in the gallery, as well as in the garden.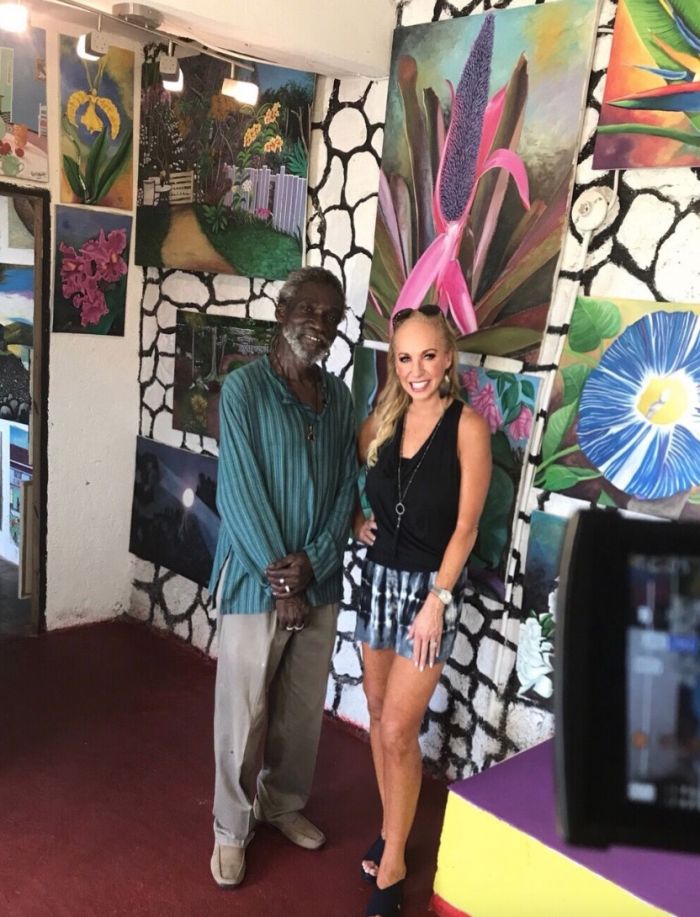 Photo Credit: Chuck Shanlever
Ras's wife Tamika provided a guided tour of the garden, sharing it's her pride and joy and a collaborative effort they cultivate together as a labor of love," joking it was her one condition when they first bought the property. Softly chanting, "Happy Wife, Happy Life," I nodded my head in agreement as I am a firm believer in that statement. As we strolled through the entrance arch, I saw firsthand why "Ahhh" is part of the name, suddenly feeling as if I stepped through a portal into another dimension.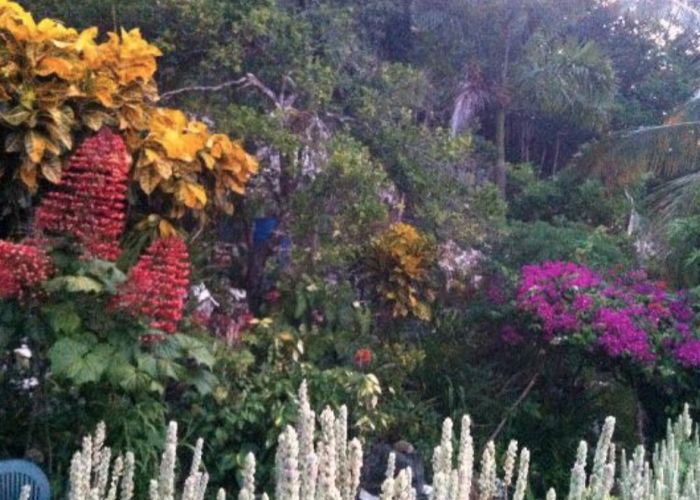 Photo Credit: Ras Natango
Carved in the hillside, it's a kaleidoscope of colorful, unique blooms along intricate pathways for walking and viewing. On the half-hour tour we pass by the resident art pieces specifically made for the garden by Ras while Tamika shares her vast knowledge of its perennials that include giant begonias, huge dahlias and over 50 species of fern.
This is a must-see when coming to Jamaica. And, bringing home a painting is a perfect way to take a cherished piece of the island with you to remember your visit to Ahhh….and the good vibes of the island nation.
For an even more fully immersive experience…Watch the Jamaica episode from Season One's "Travel Time with Linda" on Amazon Prime here~
I'm excited to share more travel inspiration with all of you on my national travel show!
You're invited to join me in the passenger seat~
Set your DVR to Season Two of "Travel Time with Linda"
Weekly Sunday mornings, 8amE/ 7am CST airing on AXS TV Network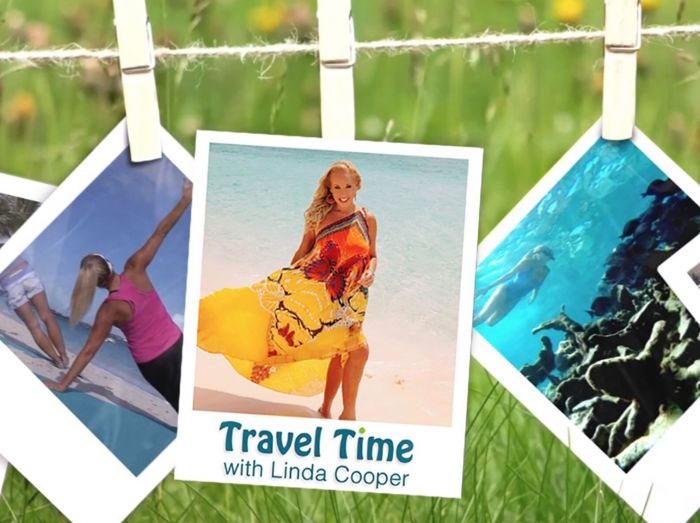 Photo Credit: Chuck Shanlever